Leadership Development Program
Summary
Need: Reasonably-priced leadership education was needed for professional development of healthcare organization managers in southeastern Idaho and western Wyoming.
Intervention: Creation of a health network providing leadership training opportunities for member hospitals.
Results: Increased leadership and managerial quality, and decreased professional development costs for rural hospitals of southeastern Idaho and western Wyoming.
Description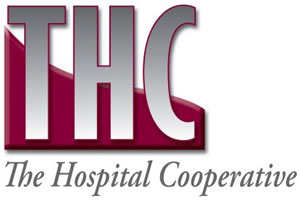 Established in 1994, The Hospital Cooperative (THC) is a network of 16 hospitals from western Wyoming and southeastern Idaho providing benefits to network members through shared resources, information, and services.
THC established a Leadership Development committee in 2004-2005. Through quarterly meetings, training programs focused on managerial professional development for hospitals, clinics, and long-term care facilities staff.
Educational programs were created by requests from the multiple facilities, along with additional input from CEOs and educational staff. Cost containment strategies included using committee members and other local leaders as presenters whenever possible.
Now, instead of training sessions organized by a formal committee, THC has a formal Leadership Development Program based on needs assessment inquiries of its member hospitals' CEOs. Outside experts are brought in for the training. For example, in July 2017, THC will partner with the University of Utah Health Care to offer the training.
The Leadership Development Program is funded by registration fees and in-kind contributions. After topic, presenter, and estimated attendee numbers are identified, the THC board of directors calculates registration fees usually running between $50 to $100 dollars per attendee.
Services offered
Leadership Development seminars are offered on a Thursday and Friday. Seminar locations are rotated to maximize participation by all member hospitals, and identical programs are featured on both days in order to allow for increased shift workers' attendance.
Leadership Development Program topics covered:
Trust in the Workplace
Motivation and the Multi-Generational Workforce
Communication
Conflict Management
Feedback and Coaching
Employee Engagement
Evidence-Based Management
Coaching and Mentoring
Constructive Discipline
How to Have a 48-Hour Day
How to Upgrade and Motivate Your Employees… and Yourself
Team Effectiveness
Generational Diversity
Lean Six Sigma Overview: Kicking Off a Team Approach to Quality
If Disney Ran Your Hospital: 9 ½ Things You Would Do Differently
The Trust Factor
Principles of Leadership: Managing Up, Staff Loyalty, and Patient/Staff Rounding
Skills for New Supervisors: 10 Things You'll Want to Know
Enhancing Customer Service
The Color Code
Employment Issues for the Healthcare Manager
Improving Your Managerial Effectiveness
Customer Service
Rewards and Recognition
Problem Solving/The Art of Negotiation
Hiring the Right People and Success with the Organization
Results
During initial efforts in 2005-2006, over 50% of the Cooperative's organizations' managers attended these trainings (100-130 per course)
After initial two or three Leadership Development Programs per year, offerings are now yearly
Challenges
Hospital employees experience challenges to carve out time for training or education
Training session costs are difficult to control
Replication
Ensure buy-in from leadership of member hospitals with firm commitment on attendee numbers
Decrease costs by asking presenters for discounted prices due to the non-profit status of Critical Access Hospitals (CAHs) participants and by partnering with state and federal grant agencies
Negotiate with local hotels concerning no-cost meeting space and catered meal discounts
Utilize member hospitals large conference rooms when possible
Topics
Critical Access Hospitals
Governance of healthcare organizations
Healthcare networks
Hospitals
Leadership

States served
Idaho, Wyoming
Date added
August 13, 2007
Date updated or reviewed
March 30, 2021
Suggested citation: Rural Health Information Hub, 2021. Leadership Development Program [online]. Rural Health Information Hub. Available at: https://www.ruralhealthinfo.org/project-examples/429 [Accessed 2 February 2023]
Please contact the models and innovations contact directly for the most complete and current information about this program. Summaries of models and innovations are provided by RHIhub for your convenience. The programs described are not endorsed by RHIhub or by the Federal Office of Rural Health Policy. Each rural community should consider whether a particular project or approach is a good match for their community's needs and capacity. While it is sometimes possible to adapt program components to match your resources, keep in mind that changes to the program design may impact results.