The Hospital Cooperative Benchmarking Initiative
Summary
Need: Healthcare facilities that were part of The Hospital Cooperative (THC) needed a simple, customized benchmarking tool to compare indicators across member hospitals.
Intervention: THC developed a benchmarking template that is fast and easy to use.
Results: THC collected data semi-annually at each facility, allowing for valuable information and data to be reported to the cooperative quickly.
Description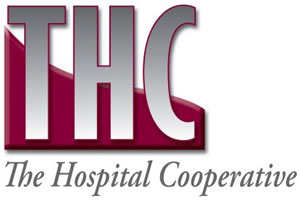 The Hospital Cooperative (THC) is made up of 17 hospitals throughout southeast Idaho and western Wyoming. Healthcare facilities working with THC determined it was important to benchmark against their peers since benchmarking is a necessary process for comparing indicators across hospitals. Because most national programs define each benchmark quite rigidly and delay reporting by 3-6 months, THC decided to develop their own benchmarking process.
As a group, hospital chief financial officers met with THC network staff to:
Determine which indicators were important
Define each indicator
Establish timeframes for reporting
The benchmarking initiative has evolved into a statewide program administered by the Idaho Hospital Association.
Services offered
Information collection and reporting occurs through a simple process:
Data collection occurs semi-annually at facilities.
The entire data entry process takes about 15 minutes.
Data are entered into a simple, fill-in-the-blank spreadsheet.
Data entered help track financial and operational benchmarks at each facility.
Reports are generated quickly for facilities to use for benchmarking purposes.
Additional data indicators are tracked for long-term care facilities.
Results
The benchmarking program has been in place for several years. Facilities continue to provide data and request reports, and the data collected have been used for making changes at hospitals. By having access to comparative data, hospitals are able to quickly identify trends and make necessary changes to ensure viability. Another mark of the program's success is that the Idaho Hospital Association has adopted THC's benchmarking form for submission.
Since the initiative has evolved into a statewide program, THC no longer collects data. The Idaho Hospital Association now administers the program, and non-THC members are able to participate.
Barriers
Data were previously collected monthly and then reported quarterly. Now data collection and reporting occurs semi-annually because hospitals were not seeing a significant change in their data. Significant changes would encourage more frequent data analyzation.
Some challenges came about due to position turnover. New staff members were not submitting data, whereas the people previously in those positions had submitted the data for reports.
Replication
Key components made the program successful:
Simple and easy to use
Fast
Customized to fit the needs of hospitals
One suggestion for replication is setting due dates for hospitals to submit reports so that all entities are making their submissions in a timely and uniform manner. Also, set common definitions that the group agrees on to ensure apples-to-apples comparisons.
Topics
Healthcare networks
Healthcare quality
Hospitals

States served
Idaho, Wyoming
Date added
November 15, 2012
Date updated or reviewed
June 13, 2017
Please contact the models and innovations contact directly for the most complete and current information about this program. Summaries of models and innovations are provided by RHIhub for your convenience. The programs described are not endorsed by RHIhub or by the Federal Office of Rural Health Policy. Each rural community should consider whether a particular project or approach is a good match for their community's needs and capacity. While it is sometimes possible to adapt program components to match your resources, keep in mind that changes to the program design may impact results.