The Rural Health Information Technology Workforce Program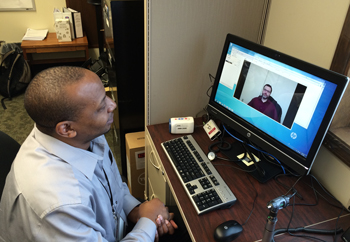 Brian Shaw, a Rural Health IT program graduate, tests a telemedicine unit.
The Federal Office of Rural Health Policy funded 15 grantees for the Rural Health Information Technology Workforce Program in 2013-2016. The purpose of the program is to support formal rural health networks that focus on activities related to recruitment, education, training, and retention of health information technology specialists. In addition to establishing new health IT training programs, the program was designed to ensure that others could build on the grantees' curriculum resources, helping to seed additional programs at rural serving community colleges.
For more on the funded programs, see the Rural Health Information Technology (HIT) Workforce Program Directory. Additional background information is available in the Rural Health IT Workforce Program Sourcebook.
The formal training programs supported by this program have resulted in the development of a cadre of health IT workers who can help rural hospitals and clinics:
Implement and maintain systems, such as:

Electronic health records (EHRs)
Telehealth
Home monitoring and mobile health technology

Meet EHR meaningful use standards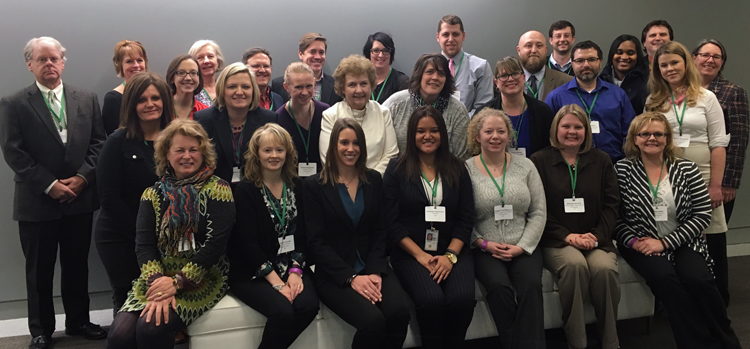 2013-2016 Rural Health Information Technology Workforce Grantees, with FORHP Project Officers and Rural Health Innovations Technical Assistance Providers
This program provides support to rural health networks that can leverage and enhance existing health IT training materials to develop formal training programs, which will provide instructional opportunities to:
Current healthcare staff
Local displaced workers
Rural residents
Veterans
Other potential students
The grantees could either build on existing health IT specialist programs at their educational institution or develop a new program based on training materials from the Office of the National Coordinator for Health IT (ONC).
Included in the formal training programs was the requirement to provide apprenticeship training for each student. Information about the elements of the individual apprenticeship programs have been included in the course descriptions provided in the curriculum resources.
After federal funding ends, the networks should continue to expand the workforce development program and widely disseminate program information in order to support the continual training of health IT workers within rural areas.
Grantee Featured