December 28, 2022
Top 10 Rural Monitor Articles of 2022
Here is a countdown of the most-read articles of the year:
---
#10 – From Idea to Reality: Federal Funding Supports Quapaw Nation's Community Paramedicine Program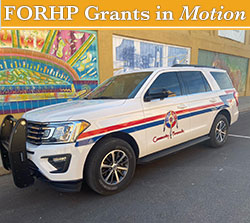 By leveraging federal COVID-related funding, the Quapaw Nation now serves its local residents with a new community paramedicine program. Current program data indicates that it's bringing significant cost savings, along with valuable information for future local healthcare delivery decision-making. Most importantly, the program is also proving to be widely acceptable to community members.
Published February 16, 2022
---
 #9 – 'Filling the Cracks': How a Rural Maine Community Kept its 24/7 Urgent Care Open with Paramedics

To keep 24/7 urgent care available in Maine's Moose River Valley, a new pilot program lets paramedics take shifts staffing the local health center after-hours and on weekends.
Published October 5, 2022
---
#8 – Educating Future Healthcare Providers: Health Literacy Opportunities for Webside Manners
Health literacy experts share that as healthcare delivery moves from bedside to webside, new opportunities for health literacy education arise. Emphasizing the need to swap medical jargon for plain language, educators outlined best practices for teaching health literacy principles to healthcare profession trainees.
Published March 9, 2022
---
#7 – Staving Off One's Mortality: Rural Kidney Health and Its Disparities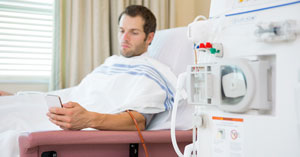 For the 240,000 rural Americans with complete kidney failure, it's likely that very few knew they even had kidney disease. According to the Centers for Disease Control and Prevention, kidney disease is usually silent; 90% of people with kidney disease don't know they have it. With research pointing to the high costs of kidney disease for pediatric and adult patients alike — mostly covered by Medicare — experts and researchers discuss rural disparities around access to disease-stabilizing treatment and to renal replacement therapies.
Published June 15, 2022
---
#6 – Training Rural to Serve Rural: Baccalaureate-MD Programs and Their Rural Results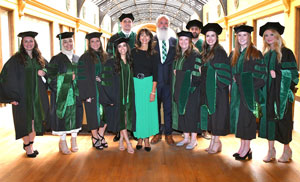 Rural healthcare delivery experts continue to emphasize the critical need for rural workforce. Using uniquely designed combined baccalaureate/medical degree programs, two university-based medical education teams shared not only the successes in training and placing physicians in rural areas — but the unique impact their service-oriented students and programs have on their academic environment.
Published August 3, 2022
---
#5 – Wiping Away the Tears: Addressing Increasing Death in Rural America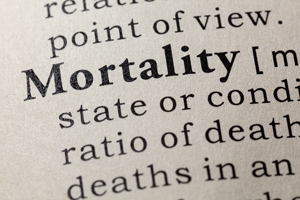 Rural mortality rates had been improving until recent years when a perfect storm of the opioid epidemic and COVID-19 pandemic converged to reverse these gains. However, federally funded efforts have sought to stem the tide through community, clinical, and policy efforts.
Published July 13, 2022
---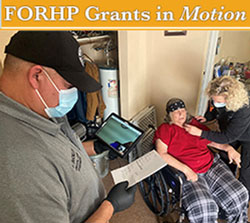 #4 – Breaking the Cycle: Missouri Community Paramedicine Program Brings Primary Care to High-Risk Patients
A partnership between a Federally Qualified Health Center and the local ambulance district in Washington County, Missouri lets chronically ill patients access preventive care from the comfort of home.
Published August 17, 2022
---
#3 – The Codes of Care: How Words and Numbers Have Transformative Power for Rural Healthcare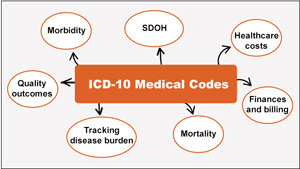 The greatest opportunity to tell the rural healthcare delivery story is an opportunity often missed — and that opportunity involves translating clinical documentation into medical codes. In addition to describing how the story and quality of clinical care gets translated from words into alphanumeric numbers, medical coding experts also pointed to aligned efforts to familiarize those in graduate medical education settings with the impact of their clinical documentation.
Published April 13, 2022
---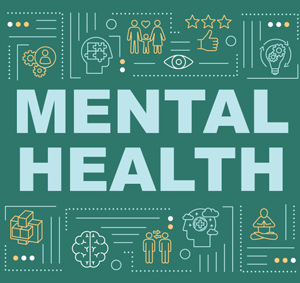 #2 – Bringing Mental Health Services to Rural Residents
A new library initiative in Texas and an established crisis line in Georgia are bringing mental health services directly to rural residents through teams of lay mental health workers and mental health professionals.
Published May 4, 2022
---
#1 – A New Era of Health Literacy? Expanded Definitions, Digital Influences, and Rural Inequities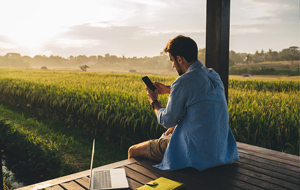 The priority for rural population health is access, including access to health information needed to make personal health decisions. Two of the nation's health literacy experts join a federal agency official to review current rural challenges of accessing health information that is clear and usable. Along with an exploration of digital health literacy, recently expanded definitions of health literacy are discussed.
Published February 2, 2022