RHIhub This Week - January 9, 2019
| | | |
| --- | --- | --- |
| New in the Rural Monitor | | |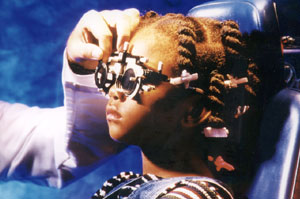 Eye Health Needs: Preserving the Eyesight of Rural and Underserved Populations
by Kay Miller Temple, MD
Rural Americans of all ages often go without eye healthcare, a gap that has obvious consequences: blindness and low vision. National associations and an FQHC administrator talk about how rural vision care can be improved to increase quality of life and prevent disability in rural patients.
| | | |
| --- | --- | --- |
| Updated RHIhub Toolkit | | |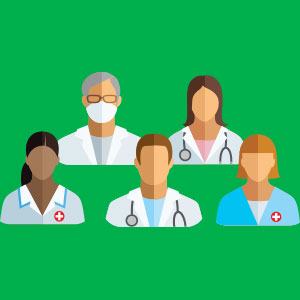 Rural Care Coordination Toolkit
This toolkit, created in partnership with the NORC Walsh Center for Rural Health Analysis and the University of Minnesota Rural Health Research Center, has received updates throughout, including substantial revisions to the Implementation module. This module delves into considerations for workforce and staffing, different populations, quality improvement, and adopting a whole-person mindset.
New in Our Online Library
| | | |
| --- | --- | --- |
| Recent News | | |
After Bitter Closure, Rural Texas Hospital Defies The Norm And Reopens
Jan 7, 2019 -- Details a rural Texas hospital that has re-opened, bucking the trend of rural hospital closures in the state. Discusses the circumstances which have led to the high number of closures within the state and what the hospitals new management intends to do to improve the facility's economic situation, including getting the facility classified as a Critical Access Hospital (CAH).


Source: Kaiser Health News



2020 Census Needs Funder Support to Ensure Rural Inclusion
Jan 3, 2019 -- Discusses the importance of an accurate count in the upcoming census, especially in rural areas where it can be more difficult to arrive at an accurate count. Census numbers are used to determine federal funding distribution as well as things like hospital sites and where investments in infrastructure are made. Highlights one foundation in Minnesota that has been heavily invested in ensuring an accurate census count in their area and includes tips for how other foundations can do the same.


Source: National Committee for Responsive Philanthropy



The Farm Bill Shows a Shift to a More Innovative Rural America
Jan 3, 2019 -- Details portions of the recently passed Farm Bill designed to encourage the work of innovators, entrepreneurs, and small business owners in rural areas. This includes funding for technology infrastructure, digital job training centers, and other physical locations like makerspaces and co-working offices.


Source: New America



New, Revised Pain Assessment/Management Standards for Behavioral Health Care, Home Care, Nursing Care to Be Introduced
Jan 2, 2019 -- Details new and revised pain assessment and management standards that will be applicable to behavioral healthcare, home care, and nursing care center programs that are accredited by The Joint Commission. Includes three newly released reports providing rationale, references, and evidence that guided these changes.


Source: The Joint Commission



A Conversation with Lauren Hughes
Jan 1, 2019 -- Radio interview with Dr. Lauren S. Hughes, a practicing family physician and Deputy Secretary for Health Innovation at the Pennsylvania Department of Health. Discussion includes the state of rural health in Pennsylvania and the Pennsylvania Rural Health Model, which provides a global budget so hospitals can rely on stable funding, and a path from volume- to value-based payments, among other things.


Source: Rural Health Leadership Radio
| | | |
| --- | --- | --- |
| Funding & Opportunities | | |
Awards for Addressing Social Determinants of Health in Rural Communities
Monetary awards for local health departments that recognize excellence in rural communities that are committed to addressing the social determinants of health.
Geographic coverage: Nationwide
Application Deadline: Jan 25, 2019
Sponsors: Centers for Disease Control and Prevention, National Association of County and City Health Officials

Innovation in Care Coordination for Children and Youth with Autism Spectrum Disorders and Other Developmental Disabilities Program
Grants to support the implementation of innovative, evidence-informed strategies to integrate care at a system-level within a state for children and youth with autism spectrum disorders (ASD) and other developmental disabilities (DD), with a special emphasis on medically underserved populations (based on poverty, rural geographic location, and/or populations that experience health disparities).
Geographic coverage: Nationwide
Application Deadline: Mar 8, 2019
Sponsors: Health Resources and Services Administration, Maternal and Child Health Bureau, U.S. Department of Health and Human Services

Nurse Education, Practice, Quality and Retention (NEPQR) – Veteran Nurses in Primary Care (VNPC) Training Program
Grants to recruit and train military veteran nursing students to practice at the full scope of their license in community-based primary care teams. In addition, the VNPC Training Program will provide professional development opportunities and educational support for practicing Registered Nurses/preceptors aimed at developing primary care expertise and skill sets to provide high-quality care that addresses the unique needs of veterans.
Geographic coverage: Nationwide and U.S. territories
Application Deadline: Mar 8, 2019
Sponsors: Bureau of Health Workforce, Health Resources and Services Administration, U.S. Department of Health and Human Services

National Indian Health Board Health Policy Fellowship
A fellowship program that offers training, networking, and mentoring for Native youth who are dedicated to making changes in their communities around priority health issues.
Geographic coverage: Nationwide
Application Deadline: Mar 30, 2019
Sponsor: National Indian Health Board

The American Indian College Fund Full Circle Scholarships
Scholarships for American Indian, Alaska Native, and Indigenous Canadian students seeking undergraduate and graduate degrees at Tribal colleges and universities and nonprofit, accredited schools in the United States.
Geographic coverage: Nationwide
Application Deadline: May 31, 2019
Sponsor: American Indian College Fund

Robert Wood Johnson Foundation Pioneering Ideas Brief Proposals
Grants for innovative projects that are working to build a culture of health, ensuring that everyone has access to the care they need and all families have the opportunity to make healthier choices.
Geographic coverage: Nationwide
Application Deadline: Oct 15, 2019
Sponsor: Robert Wood Johnson Foundation

Applying CDC's Guideline for Prescribing Opioids Interactive Training Series
An interactive, online training series designed to help healthcare providers apply CDC's recommendations for prescribing opioids. Free continuing education credit is available.
Geographic coverage: Nationwide
Applications accepted on an ongoing basis
Sponsor: Centers for Disease Control and Prevention

Health in All Policies Technical Assistance Webinar Series
A webinar series designed for local health departments with the intent of providing opportunities for peer-to-peer sharing about challenges and best practices.
Geographic coverage: Nationwide and U.S. territories
Applications accepted on an ongoing basis
Sponsor: National Association of County and City Health Officials

Healthy Food Financing Initiative Technical Assistance
Technical assistance for early stage healthy food access projects in underserved areas with a focus on management, financial health, and operations.
Geographic coverage: Nationwide
Applications accepted on an ongoing basis
Sponsors: Reinvestment Fund, U.S. Department of Agriculture
| | | |
| --- | --- | --- |
| New Resources | | |
Behavioral and Clinical Characteristics of American Indian/Alaska Native Adults in HIV Care — Medical Monitoring Project, United States, 2011–2015
Reports on sociodemographic, behavioral, and clinical characteristics of American Indian/Alaska Native (AI/AN) patients in HIV care. Includes information on stigma, healthcare discrimination, social supports, depression, substance use, sex without a condom, antiretroviral therapy adherence, and viral suppression.
Sponsoring organization: Centers for Disease Control and Prevention
Location: MMWR (Morbidity and Mortality Weekly Report), 67(5152), 1405-1409
Date: 01/2019

CMS Updates for RHCs in 2019
Offers a webinar recording focused on changes to Rural Health Clinics in 2019. Addresses new payments for virtual communication, care management service payment updates, and payment limit updates. Part of the Rural Health Clinic Technical Assistance Series.
Additional links: Presentation Slides, Transcript
Sponsoring organizations: Federal Office of Rural Health Policy, National Association of Rural Health Clinics
Date: 12/2018

Comparison of US County-Level Public Health Performance Rankings With County Cluster and National Rankings: Assessment Based on Prevalence Rates of Smoking and Obesity and Motor Vehicle Crash Death Rates
Compares county-level percentile rankings on outcomes of smoking, motor vehicle crash deaths, and obesity, using demographic and health data from the 2014 Behavioral Risk Factor Surveillance System and the 2016 Robert Wood Johnson Foundation County Health Rankings data set. Features a map of sociodemographic-based county clusters and a table showing cluster variance and average percentile change, with breakdowns including 4 categories of rural status.
Author(s): Megan Wallace, Joshua M. Sharfstein, Joshua Kaminsky, Justin Lessler
Location: JAMA Network Open 2(1)
Date: 01/2019

Federal Support for Graduate Medical Education: An Overview
Examines how federal programs support graduate medical education for physicians, including available data on funding and the number of physicians in training. Addresses how GME support is used to address physician shortages in rural areas, data available on program effectiveness, and data gaps.
Sponsoring organization: Congressional Research Service
Date: 12/2018

Guadalupe County Hospital Surpassing Six Month SRHT Goals
Features a Sole Community Hospital in Santa Rosa, New Mexico that participated in the Small Rural Hospital Transition (SRHT) project. Focuses on their use of LEAN to reduce days net accounts receivable, as well as their increase in services provided, non-measurable impacts, and more.
Sponsoring organization: National Rural Health Resource Center
Date: 01/2019

Health Industry Cybersecurity Practices: Managing Threats and Protecting Patients
Offers cybersecurity guidelines for healthcare organizations to help reduce cybersecurity risks in response to a mandate from the Cybersecurity Act of 2015. Addresses cybersecurity vulnerabilities, best practices, and assessment. Includes a technical volume on cybersecurity practices for small healthcare organizations.
Sponsoring organization: Office of the Assistant Secretary for Preparedness and Response
Date: 12/2018

Not Missing the Opportunity: Improving Depression Screening and Follow-Up in a Multicultural Community
Highlights a study on the effectiveness of screening for depression in rural, multicultural, communities. Details the practices of an FQHC in central Virgina that serves a large refugee community surrounded by a rural community.
Author(s): Ann M. Schaeffer, Diana Jolles
Location: The Joint Commission Journal on Quality and Patient Safety, 45(1), 31-39
Date: 01/2019

Patients' Experiences in CAHs: HCAHPS Results, 2017
Shares results from the calendar year 2017 Hospital Consumer Assessment of Healthcare Providers and Systems (HCAHPS) survey, summarizing reporting rates and performance among all U.S. Critical Access Hospitals (CAHs). Includes detailed tables that allow state-by-state comparison of response rates and overall CAH performance.
Sponsoring organization: Flex Monitoring Team
Date: 01/2019

Social Medicine in Practice: Realizing the American Indian and Alaska Native Right to Health
Explores the health disparities facing American Indian and Alaska Native populations and the social determinants of health specific to Native nations. Features a case study of the Maniilaq Social Medicine Program (SMP) in Alaska, which aims to address Native health disparities.
Author(s): Lucas Trout, Corina Kramer, Lois Fischer
Location: Health and Human Rights Journal, 20(2), 19–30
Date: 12/2018

The SUPPORT for Patients and Communities Act (P.L.115-271): Medicare Provisions
Provides a section-by-section description of Medicare provisions in the Substance Use-Disorder Prevention that Promotes Opioid Recovery and Treatment for Patients and Communities Act (SUPPORT Act). Addresses rural in two sections: Section 6083 seeks to expand access to addiction treatment in Federally Qualified Health Centers and Rural Health Clinics by paying for training costs to obtain a DATA waiver to furnish OUD treatment; Section 6042 authorizes a demonstration project testing expanded access to MAT drugs through teams with a primary care provider.
Sponsoring organization: Congressional Research Service
Date: 01/2019

Telepharmacy Service Brings HIV Preventive to Rural Iowans
Discusses a telepharmacy service in Iowa that works to provide rural residents at risk for HIV infection with a daily preventive medication called pre-exposure prophylaxis (PrEP). Covers barriers overcome by the program and next steps to address ongoing challenges program participants face.
Sponsoring organization: American Society of Health-System Pharmacists
Date: 01/2019

What Medical Students Need to Know About Training for a Career in Rural Surgery
Addresses the need for rural general surgery residencies and describes what medical students should look for when choosing one. Provides a list of 12 verified rural surgical residencies.
Author(s): Matthew B. Rossi
Location: Bulletin of the American College of Surgeons, 104(1), 72-74
Date: 01/2019
| | | |
| --- | --- | --- |
| Upcoming Events | | |
2018 Forces of Change Findings
Time: 1:00 - 2:00 p.m. Central
National Association of County and City Health Officials
Legislative Discussion
Texas Rural Health Association
Austin, TX
Tackling the Opioid Epidemic: Where to Begin
Time: 2:00 - 3:00 p.m. Central
National Rural Health Association
An Update on Mandatory Health Workforce Data Collection in New Hampshire
Time: 2:00 - 2:30 p.m. Eastern
Health Workforce Technical Assistance Center
Medicaid Work Requirement – Coming Soon to West Virginia?
Time: 12:00 - 1:00 p.m. Eastern
West Virginia Rural Health Association
Project ECHO Addressing Substance Use Disorder in 2019: An Interprofessional Approach to Pain Management and Recovery
Time: 12:00 - 1:00 p.m. Central
University of North Dakota Center for Rural Health, University of North Dakota School of Medicine & Health Sciences
701.777.4173
julie.a.reiten@und.edu
Public Health Implications of the All of Us Research Program
Time: 12:00 - 1:00 p.m. Eastern
National Association of County and City Health Officials
Critical Access Hospital Conditions of Participation 2019: Ensuring Compliance - Part 1 of 4
Time: 9:00 - 11:00 a.m. Central
South Dakota Association of Healthcare Organizations
605.361.2281
sheena.thomas@sdaho.org
Providing Equitable Care Across New England: Understanding the Unique Experiences and Needs of LGBT Patients
Time: 11:00 a.m. - 12:00 p.m. Eastern
New England Quality Innovation Network-Quality Improvement Organization (QIN-QIO), New England Rural Health RoundTable
781.287.9162
ndeoliveira@healthcentricadvisors.org
Trauma-Informed Care Learning Series: Webinar #1 – Intro to Trauma–Informed Approaches
Time: 10:00 - 11:30 a.m. Central
Illinois Primary Health Care Association
2019 32nd Annual Rural Health Care Leadership Conference
American Hospital Association
Phoenix, AZ
ruralregistration@aha.org
2019 30th Annual Rural Health Policy Institute
National Rural Health Association
Washington, DC
816.756.3140 ext.12
siress@NRHArural.org
Rural Health Workforce Day at the West Virginia State Capitol
West Virginia Rural Health Association
Charleston, WV
304.890.7017
debrinwvrha@gmail.com
RHC 101: An Introduction to the Rural Health Care Program
Time: 1:00 - 2:00 p.m. Central
Universal Service Administrative Company
2019 NACo Legislative Conference
National Association of Counties
Washington, DC
202.942.4292
nacomeetings@naco.org
Introduction to the UDS Mapper
Time: 1:00 - 2:00 p.m. Central
American Academy of Family Physicians, Health Resources and Services Administration
2019 25th Annual Florida Rural Health Association Educational Summit
Florida Rural Health Association
Jacksonville, FL
386.462.1551
lhampson@srahec.org
The Opioid Crisis: Strategies for Treatment and Recovery
Institute for the Advancement of Behavioral Healthcare
Chicago, IL
ekelley@iabhc.com
2019 Annual Ohio Association of Community Health Centers Conference
Ohio Association of Community Health Centers
Columbus, OH
events@ohiochc.org
2019 5th Annual Kentuckiana Health Collaborative
Kentuckiana Health Collaborative
Louisville, KY
502.238.3603
mganote@khcollaborative.org
2019 Annual Rural Health Association of Utah Conference
Rural Health Association of Utah
Price, UT
435.865.8520
osborn@suu.edu
2019 42nd Annual Colorado Hospital Association Rural Health and Hospital Conference
Colorado Hospital Association
Golden, CO
720.330.6024
valerie.siebertthomas@cha.com
Tell Us How RHIhub Has Impacted You
The Rural Health Information Hub is seeking your comments on how our services have helped you in your efforts to improve healthcare and population health in rural communities. Have the RHIhub services helped you to stay informed, get a grant, find the proper federal agency contact or other expert, or otherwise changed your life?

Please send an email telling how RHIhub has impacted you to kristine@ruralhealthinfo.org. Your stories may be used in testimony, budget documents and presentations concerning the Rural Health Information Hub.