National Rural Health Day and a Behavioral Health Community Star, featuring Tammy Norville and Jason Lillich
Date: November 7, 2023
Duration: 48 minutes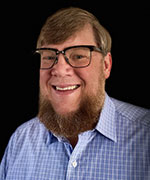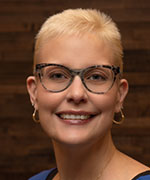 An interview with Tammy Norville, National Organization of State Offices of Rural Health (NOSORH) CEO, and Jason Lillich, Executive Director of Three Rivers Mental Health and Chemical Dependency Center, a 2023 National Rural Health Day Community Star. We discuss the origins of National Rural Health Day, and the ongoing importance of behavioral health and substance use service for rural communities.
Listen and subscribe on a variety of platforms at PodBean.
Organizations and resources mentioned in this episode:
Transcript
Andrew Nelson: Welcome to Exploring Rural Health, a podcast from the Rural Health Information Hub. My name is Andrew Nelson. In this podcast, we'll be talking with a variety of experts about providing rural healthcare, problems they've encountered, and ways in which those problems can be solved.
Today's episode is in honor of National Rural Health Day, which is coming up on November 16th. Our first guest, Tammy Norville, CEO of the National Organization of State Offices of Rural Health, is going to tell us about the history of National Rural Health Day and give us a preview of some of the events that are scheduled for this year's celebration.
Then we'll talk to one of NOSORH's Community Stars, which are programs and individuals recognized by NOSORH for the great work they do for rural America. Jason Lillich, Executive Director of Three Rivers Mental Health and Chemical Dependency Clinic, will join us to discuss the work his organization does to address behavioral health and substance use disorder for rural residents.
I'm talking to Tammy Norville, CEO of the National Organization of State Offices of Rural Health, or NOSORH. Thank you for joining us, Tammy.
Tammy Norville: Thanks so much for having me, Andrew. I appreciate it.
Andrew Nelson: Yeah, absolutely. Coming up here on November 16th, we have National Rural Health Day, which is something that was founded by NOSORH.
Tammy Norville: That's right.
Andrew Nelson: Can you tell us about when it was created, and why?
Tammy Norville: I definitely can. So, the National Organization of State Offices of Rural Health or NOSORH, as you said, is the member association of the 50 State Offices of Rural Health across the country. NOSORH was established in 1995 to assist State Offices of Rural Health, or SORHs, in their efforts to improve access to and the quality of healthcare for rural Americans. Every state has a State Office of Rural Health funded through the State Office of Rural Health Grant Program, housed in the Federal Office of Rural Health Policy at the Health Resources and Services Administration, or HRSA. SORHs are the one-stop shop for all things rural health within each state. We set aside the third Thursday of November this year, November 16th, to celebrate the "Power of Rural" on National Rural Health Day as an opportunity to bring attention to and honor the incredible efforts of rural healthcare providers, communities, organizations, State Offices of Rural Health, and other stakeholders dedicated to addressing the unique healthcare needs of rural America.
It was created more than a decade ago to shine a light on all the positively unique aspects of rural health. It's an opportunity for everybody listening and your State Office of Rural Health to help us shout out rural health efforts. The origin of the day came about in 2007 during a conference when Karen Madden — she's now the director of the New York Center for Healthcare Policy and Resource Development, the Charles D. Cook Office of Rural Health and the Office of Primary Care and Health Systems Management, again in New York — she saw a poster for Public Health Week and thought, "We don't even get a day." So, sharing that sentiment with SORH colleagues later that day, the idea took shape. After much planning, development, and creative genius, NOSORH celebrated the first National Rural Health Day in 2011. Since that time, people all over the country have found reason to celebrate all things rural health in their own communities and across the country. NOSORH, State Offices of Rural Health, and rural providers are all working towards the same goal. We have to help each other help each other, if that makes sense. Embracing the "Why," why we do what we do in the way that we do it, helping our State Offices of Rural Health, or SORHs, help rural providers, patients, communities, and neighbors become and remain more well, moving the Power of Rural forward every day. Now it's time for all the listeners here to celebrate National Rural Health Day and the Power of Rural, too.
Andrew Nelson: Yeah. Can you tell us about some of the events you have planned coming up?
Tammy Norville: I sure can, but for the most current list of events, see the PowerofRural.org website, it's all one word, PowerofRural.org. There's an events calendar. Activities are being added regularly, but a few special events of note are the first ever National Rural Health Day celebration on the Hill. Of course, it's going to be November 16th at the Rayburn Office Building in Washington D.C. So we're going to have coffee and donuts as we celebrate National Rural Health Day. And this special event will spotlight Congress members and their staff who are dedicated to advancing and raising awareness for rural health. As the proud founder of National Rural Health Day, we'll have several leading rural health organizations, including our sister organizations of the National Rural Health Association and the National Association of Rural Health Clinics, along with several others that will be in attendance to help commemorate this third Thursday in November as National Rural Health Day.
Then of course, NOSORH does kind of a big event on National Rural Health Day, and it's happening at 3:00 p.m. Eastern. We are going to have CDC and a couple of State Offices talk about the Power of Rural in action, CDC, and state strategies for rural health, where we will explore strategies at both the state and national levels to enhance the well-being of rural Americans. The newly established CDC Office of Rural Health is going to talk about their mission and vision. Plus, we have some inspiring case studies from the field featuring transformative work in Texas and Virginia.
And then on Saturday, November 18th, starting at 8:00 a.m. Central/ 9:00 a.m. Eastern, will be the Rural Health Clinical Congress. NOSORH is partnering again with RME [Rural Medical Education] Collaborative for this Rural Health Clinical Conference. It's a free virtual CME CE conference held in conjunction with National Rural Health Day. It's a multi-topic event and will be broadcast live. The event is designed specifically for primary care clinicians, registered nurses, and advanced practice registered nurses caring for rural and underserved patients.
In addition to these couple of special events, there are webinars, panel discussions, podcasts like this one, social media initiatives, local events in rural communities, SORH events, partner events, and the like. On social media make sure you use the hashtags, #PowerofRural and #NationalRuralHealthDay to join the virtual celebration and conversation. And don't forget to check out the "Ways to Celebrate" page on PowerofRural.org to help plan your event.
Andrew Nelson: That all sounds great. Can you tell me about what a NOSORH Community Star is?
Tammy Norville: I sure can. I'm happy to. Another facet of National Rural Health Day and one of its most popular features, is NOSORH's annual Community Star recognition program. It started in 2015 and tells the stories of people and organizations who make a difference in rural communities. Since then, these inspiring stories have been shared nationwide on National Rural Health Day, honoring more than 300 rural health stars. In short, Community Stars was developed to spotlight rural rock stars serving rural health nationwide. State Offices of Rural Health nominate deserving stars. Community Stars not only highlights a group of dynamic and impressive individuals and organizations, but it also provides a better understanding of the value of your State Office of Rural Health. This year, we'll honor 39 individuals and organizations across 39 states. Their stories will go live at PowerofRural.org on November 16th.
Andrew Nelson: In just a couple of minutes, we're going to be talking to Jason Lillich from Three Rivers Mental Health and Chemical Dependency Clinic in South Dakota. Can you tell me about the importance of access to mental health and substance use disorder care for people in rural areas?
Tammy Norville:
Yes, the pandemic and current events definitely have aimed a spotlight on behavioral health challenges and shortcomings. Behavioral health has always been important and remains a vital component of the "why we do what we do in the way that we do it" in rural health. We do what we do in the way that we do it to help State Offices, help rural providers, patients, communities, and neighbors become and remain more well — comprehensively well, which includes behavioral health.
It's how we move the Power of Rural forward. And if I may, in talking about our "why" for a second, this question of why — why you do what you do in the way that you do it, as I mentioned — this question is the heart and soul of the rural health business and also how you go about our articulating or telling the story of services provided in our rural communities. Finding and embracing our "why" helps us in day-to-day operations, development of outreach efforts, and framing how we respond to challenges and change, much like what we've seen in the behavioral health space. More importantly, if you really embrace your "why," your soul-deep motivation for the work you're doing, it strengthens resilience and job satisfaction exponentially. I don't know that I would say rural behavioral health is important just right now; it's always been important and remains a vital component of the "why" ensuring our rural communities become and remain more well.
Andrew Nelson: Can you talk a little bit about some of the ways in which those obstacles facing rural people can be addressed or overcome and access can be improved?
Tammy Norville: Yeah, definitely. So, you've probably heard this one before — stigma associated with behavioral health services. Right? That's definitely one of the barriers to accessing and using behavioral health services. Lack of services locally, and as you might imagine, workforce challenges. All three of these are exacerbated by lack of funds to start new programs. Many rural providers live on razor-thin margins, so the thought of adding new service lines may seem out of reach. There may be a steep learning curve and sometimes you don't know what you don't know. That's one instance. A relationship with the State Office of Rural Health could have huge impact. Remember, they're that one-stop shop for all things rural health in the state. They understand resources, tools, and other opportunities to help meet community needs.
Andrew Nelson: Looking forward, what are some of the ways in which NOSORH is continuing to develop and improve rural healthcare?
Tammy Norville: NOSORH connects State Offices to needed education resources and partners. We provide continuous capacity-building and support, helping State Offices build their skills to help rural health providers in communities be successful long term. We develop and provide education tools and resources on a wide range of topics. Check out our website NOSORH.org to take a look at all the things we offer. Our education brings attention and in-depth understanding to key rural issues and capacities, connecting State Offices and their stakeholders with trusted partners that we rely on to help with these efforts.
Speaking of connections, interestingly, even though our educational resources are mostly targeted at State Offices of Rural Health, about 40% of participants are non-State Office of Rural Health folks. As natural connectors, collaboration is in the DNA of State Offices, NOSORH, and rural healthcare providers in general. And we do it with the intention of enhancing understanding of rural and providing resources to improve rural. We refer to this as moving the Power of Rural forward. Right alongside collaboration and connection is communication. It's hard to collaborate and connect without communicating. And as an association, NOSORH communicates policy and program changes regularly. And then State Offices communicate with rural communities. Some of the topics are changes in rural definitions — and there are a ton of them, depending on what program you're talking about — USDA, rural connectivity, hospital requirements, maternity care, health professional target areas, and others, just like these. NOSORH's work is accomplished with trusted partners, the State Offices of Rural Health, and their stakeholders.
None of us can do this work alone, and fortunately we don't have to. It takes all of us, each in our own way, contributing to the Power of Rural. Rural healthcare providers are special. If you are a rural healthcare provider, you are the backbone of the rural healthcare system. Really the backbone of the healthcare system, the cornerstone, what all other services are built on. However, we've got to ensure our business infrastructures are solid. The fundamentals matter and have direct impact on the sustainability and viability of the organizations and the people we serve. And the way we do that is to completely and accurately tell the story of services provided — yes, that includes coding and billing — and demonstrate the value the patient-centric way. We in rural have always provided care. High-quality services provide an exceptional patient experience as well as controlling cost. That's our story to tell.
The important thing to remember is you're not alone. There are folks trying to provide these and other important services to their patients and neighbors across the country. Help us help you. Rural healthcare providers are paving the way, learning from our past stories, telling the stories of the present, while innovating through engagement and connection with the communities we serve and other providers. Be happy, find joy, take care of yourself in order to take care of others. When you care for others, you're helping rural patients, neighbors, and communities become and remain more well, moving the Power of Rural forward every day. I hope y'all will join us in celebrating National Rural Health Day on Thursday, November 16th. Let us know if you have questions or if we may be of assistance. That's why we're here.
Andrew Nelson: Now I'm talking to Jason Lillich, Director of Three Rivers Mental Health and Chemical Dependency Clinic. Jason and his organization are one of this year's NOSORH Community Stars. They were nominated by the State Office of Rural Health in South Dakota. Congratulations, and thank you for joining us today.
Jason Lillich: Glad to be here. Thank you.
Andrew Nelson: Jason, your organization works with mental health and substance use disorder care, and NOSORH has identified behavioral health as one of its priority issues to highlight this National Rural Health Day. Why is this focus on rural mental and behavioral health so important right now?
Jason Lillich: I think that mental and behavioral health needs have increased in rural communities and rural areas. Some of that is due to just the overall uncertainty. There's a lot of uncertainty right now. Since 2020, it seems to be there's been an increase in people reaching out for services due to a lot of uncertainty, whether it's COVID, in our area, we've experienced some natural disasters or weather events. And so really seeing an overall increase of uncertainty, which increases stressors and [impacts] people's ability to manage the stress when it gets to a certain point.
The other thing that we are seeing is people not feeling like they're in control of situations or feeling like they should be more in control of what's going on. And really, when you talk about rural and frontier areas, they're predominantly agriculturally-based economies. So, when you have communities that are based on agriculture, farming and ranching, you have a lot of variables that are not under somebody's control. So, you have an increase with that.
The other thing that we see too is an increase in trauma, whether it's stress-related, situational, especially with our communities where we serve two tribal nations, Cheyenne River Sioux Tribe and Standing Rock, and there's also a lot of trauma. And so when we have these things that are out-of-control trauma, you see a lot of maladaptive or unhealthy response, so increase in high-risk behaviors, high-risk decisions such as utilizing substances; alcohol, drugs. And then with the maladaptive response also comes the increased risks of suicide.
Andrew Nelson: Can you talk about some of the ways in which Three Rivers is working to help serve the community you have there in Northwest South Dakota?
Jason Lillich: Yeah. We provide outpatient mental health and behavioral health or substance abuse services to the individuals in our catchment area. And we provide services as a community mental health center. We provide services that are supported by the state and funded through the state. And our catchment areas include about 10,000 square miles. It's a large area. So, one of the ways that we try to reach out is having outpatient clinics in more remote areas and having remote offices so people can get there more readily. So, we can provide individual and family therapy. We also provide trauma-informed approaches which includes EMDR [eye movement desensitization and reprocessing], and we also provide substance abuse outpatient, on the individual level and also on the group level. We provide case management services where somebody is able to receive some assistance and maybe get some day-to-day needs met, filling out paperwork.
The other thing that I really think is an important level of care is we meet with individuals in-home if needed. So if they can't come to us, oftentimes we'll go to the home. Now, sometimes this is not always logistically possible through the course of a week or through the workday. But we do have that as an option, and there are many people who need that level of care. We also provide telehealth services, so we can connect by audio-visual telehealth. And then we also have as an option telephonic-only, for individuals who are needing counseling and don't have the broadband or the technology to support that.
Andrew Nelson: Yeah. Just really kind of trying to make it as accessible as possible.
Jason Lillich: Yes. And making it accessible, whether it's due to current mental health need or substance use disorder need, and trying to help individuals get healthy, but also for crisis. And we have a 24/7 crisis line, and we also have some other crisis response, which I'll talk about later.
Andrew Nelson: For a lot of people, the prospect of making an appointment and going into a behavioral health facility or something can seem very intimidating. And sometimes they might not be able to wait until 9:00 a.m. the next day, or if it's the weekend or something. So it's fantastic that you have some of those other options available to them.
Jason Lillich: When I think of rural and frontier areas and access to mental health and SUD [substance use disorder] services, I think the barriers come down to basically under four categories.
The first is accessibility, and people who live in rural environments and in our areas, they have travel time to get to an appointment. When I talked about that 10,000 square miles of area, they may be needing to travel two-plus hours to get to an appointment historically. And then also when we talked about accessibility, not everybody has broadband or the technology to support telehealth. And so it really comes down to either not having transportation or not having the means to do telehealth. So that's accessibility.
The next is availability. Are services available to them? And one of the areas that are impacted by availability is having shortages or chronic shortages of mental health professionals that exist. And in these areas, rural and frontier are competing with more metro or more urban areas. It seems like there's this migration towards those urban areas when individuals are going to school. And then also availability is just having limited locations. And so trying to reach out and have locations that are closer to where the population served are at.
And then there's acceptability. Rural residents have a little bit more difficulty, I think, with being susceptible to stigma, and needing to receive mental health services. So it's really getting the opportunity to engage, to be present in the community to help break down that stigma. I always find that the individuals in this area are wonderful people and are willing to help. I mean, that's a common denominator, but unfortunately, there's also a common denominator of difficulty in asking for help because of stigma. So that acceptability and stigma go hand in hand.
And then the last one is affordability. For some of our rural and frontier clients, this is one that I think is not as prevalent because of the partnerships that we have had with the state of South Dakota in providing services through contracts that they provide. Most, if not all, individuals that are living in rural and frontier areas would qualify for some type of financial assistance, or if they meet financial means, able to get services at reduced or no fee. So that's one that I believe that we've done better at addressing when it comes to affordability.
Andrew Nelson: Were you saying that you often work with providers that would refer people to you? Or could you go into a little more depth about how that works?
Jason Lillich: Yeah. Our referral process as a community mental health center is we get referrals from various entities. We get referrals from hospitals, we get referrals from IHS [Indian Health Service], we receive referrals from the schools, other people, other professionals. Then we also have individuals that call in and will request services. Then there are also other partners such as law enforcement who may make a referral based on their involvement, or the unified judicial system may make some referrals. So we get various referral sources. But most commonly, we see this from people encouraging somebody to get some help, whether it's a family member or another professional or the school, trying to make a referral for a student who may need additional supports in mental health or behavioral health.
There's barriers and then there's other challenges too. What I referenced earlier is an unhealthier, maladaptive response. And when you have people at a high level of stress, low level of coping response, then people resort to drinking, substances. South Dakota and some of these areas, there's increased use of substances, binge drinking, and then, with that comes other risks such as risk for overdose. And then also one of the barriers is the higher risk for suicide. We definitely have some areas where we have a high prevalence of people who die by suicide. So those are some other challenges. And then the other part I spoke to just a little bit around affordability. Do they have transportation money? Do they have gas to even get here? Because transportation ultimately is one of the biggest barriers.
Andrew Nelson: I think that's part of what just makes it so important to work to continue to develop ways to address these problems in rural areas where the infrastructure can just be spread so thin.
Jason Lillich: Yeah. And the distances that we have between populations or where services are located.
Andrew Nelson: You've already kind of touched on this, but can you tell us a little bit more about some of the initiatives you've undertaken in recent years that have harnessed innovation and collaboration to serve the people in your service area?
Jason Lillich: Yes. So, one of the first initiatives that came out was we were noticing an increase in emergency calls or people in crisis. And to better serve that population, we have been partnering with our local law enforcement because oftentimes our law enforcement is the first point of intersect, or the first point where somebody's reaching out, or responding, if either somebody has called law enforcement, has some concern for somebody, and then law enforcement's involved. One of the things we've done is all the sheriff's departments in the four counties that we serve all have a tablet. And the tablet allows them to connect the individual in crisis directly with a mental health provider at Three Rivers. And I think that that's innovative, not so much that we're the only ones that are doing that anywhere, but it's connecting individuals in crisis with localized mental health services.
With unique challenges to our area, we also know what resources are in our area. And this allows for not only crisis intervention in a prompt manner, because it may take up to two hours just to travel one direction to go meet with somebody that's in mental health crisis. And now we can do this relatively quickly, getting them in front of somebody. So they're not spending the majority of their time with law enforcement, which is not the best approach for the person with crisis. And it's not always the best utilization of time for law enforcement as well. If we can get to the individual much more quickly and help reduce the crisis and get them to help, it's really cutting down on time.
So having that available has prevented individuals from just falling through the cracks. We may know the individual, or know of the individual, and we know our area best. This is where we all live, so we know what services are available. And also with that, it creates a warm handoff. "Hey, I can get you an appointment." Whether it's with us or with another provider, which I think is really best practice if we're dealing with somebody with mental health crisis or substance use crisis, is getting them to a provider. And that's what this allows, is us to have a warm handoff and immediately build rapport. So, it's different than just calling somebody who may be random who works in another area or another state providing this. And I believe that relationships are the basis of change. So, this supports that. So that's one of the initiatives.
Another one of the initiatives is really getting community involved when it comes to suicide prevention and mental health awareness, doing a lot of partnerships and partnering with the school and providing education to all the students. Also providing training to the teachers, which we provide training to law enforcement when it comes to mental health and suicide prevention. So, getting everybody educated, that helps break down some of the stigma, and once you start getting the community involved, we've had individuals now that are our partners when it comes to suicide prevention and mental health awareness. And to see that volunteer group really just take things on and be a part of this, you're really seeing a lot of involvement from the communities, whether it's participation in just the event, but you also see people reaching out, people wanting to get involved.
And that involvement has spread towards other entities wanting to get involved. I know that we also partner with our EMS team, our ambulance team here, and they wanted to help in the suicide prevention. And so one of the things that they did is we partnered together to put up 988 signage everywhere, and in every business, every bathroom, and talking with the businesses. It's not just handing them the signage and saying, "Go put these up." We would hang them up personally ourselves, and then also offering businesses suicide prevention training for their businesses free of charge. And also, we have run some ad campaigns with EMS and having local people talking about suicide prevention on the radio, so you know that this is somebody you know personally wanting to affect change and prevent suicide.
And you hear them publicly speaking about that, which also leads back to breaking down that stigma that I was speaking to earlier; that acceptability and breaking down stigmas because the more individuals involved and openly talking about this helps break down the stigma. So we've been doing that. The other thing is just being involved in our communities, participating in health fairs, participating in Red Ribbon Week at the school, even speaking about mental health matters with Game, Fish, and Parks for some events that they do for teenagers. We're approaching this on various levels to increase availability, accessibility, and breaking down the stigma and increasing acceptability. So those are several collaborations that we have been doing over the past several years, which I believe have been really successful.
Andrew Nelson: People that might be doing well at the time become aware that these services are out there, so that it isn't a matter of them being in a crisis situation and trying to figure out what their options are then. They already have some sense of "These are some people that can help me. These are some of the resources I can avail myself of."
Jason Lillich: Absolutely. And that's important, to start being able to put a face, and being able to know that, "These are the individuals in our communities who are able to help." And also putting it out there, if we can't help, let's find somebody who can help, and knowing even if it's not us, we will assist them in getting the help that they want and need.
Andrew Nelson: When you mentioned the law enforcement officer using the tablet to put somebody in touch with a behavioral health provider, do you see that often that results in kind of stabilizing a situation, and then that's the end of the person's involvement with the provider? Or is that the first step in establishing a course of treatment for people?
Jason Lillich: It happens in various ways. We will have individuals that maybe have a history or a history with us. Maybe they're not currently getting services, or that may be the first time that they've ever reached out. And so it establishes that. And it can go several ways. We may just reach stabilization. It depends on what's the presenting need. We may be able to help that individual through the crisis, get some skills, get some planning. When they're coming at this from a level of uncertainty or feeling that they're not in control of the situation, a lot of stress, trying to help stabilize that. So that can happen, but it also may give us and the individual the opportunity to say, "You know what? My needs are greater than this," and this may continue in helping somebody. If this is going to continue, what can we do about it? And start discussing some of the options because providing options represents hope and the future and some optimism that there is something out there. And a lot of times this is the first time that they may have reached out. And so giving them an opportunity to start with improving their mental health and making healthy choices. Then there are also some situations where an individual might need even a higher level of care, which would include possible hospitalization. That's somebody that is at a level of crisis, and it's so acute that they need to go somewhere else.
And then as a mental health provider, finding a place for them to go so they can get stable especially when it comes to medications and just current level of mental health acuity. So it can end up in, we've supported them, the crisis has been stable, everybody's in agreement that there's this they can do, which may result in follow up, referral, or encourage them to get services later. Or it may be the second option is, somebody recognizing, "I need treatment." And then we can find them treatment. And then the third is, we may go as somebody needing a higher level of care, which would include hospitalization. We really try to avoid that. We really try to keep individuals in their communities with resources and try to wrap around supports as much as possible with that. But there are cases where hospitalization is necessary.
Andrew Nelson: For the patient, having somebody who can explain to them the different options they have, even then at that moment, that might help give them a little more sense of control, a little bit more understanding, instead of just having these problems and just feeling like you have to either deal with it on your own or you have to just jump feet-first into this whole other world where you don't really know how it's going to go. Having somebody who can explain how that stuff works in advance makes it much more likely that they'll embark on that course of care and be able to get better.
Jason Lillich: We fear the unknown. We're hardwired to go to worst case scenario, to feel that things are a threat. So, we try to avoid those things, but it reaches a point where it can no longer be avoided, and now we can answer questions. Now we can make the unknown known. "What does this look like? What are my options?" And when you know the options and can make a decision, my goal in almost every situation is to empower the individual to make the best decision possible for themselves. And that's done through education and through listening and understanding what the needs are. That's why localized care is so important and knowing that these are the options.
Andrew Nelson: Yeah, absolutely. Looking forward, are there any forms of care that you'd like to be able to expand into or improve upon?
Jason Lillich: Yeah. Right now we're developing a potential pilot for having the tablet with our EMS departments. So oftentimes individuals that are needing some type of response from EMS may involve behavioral health. So having that as an option, that's one area that we want to expand upon. So having that as an option as well to be able to provide some, some mental health crisis intervention in the moment when they have some type of EMS.
Andrew Nelson: While there's definitely benefits to in-person therapy and counseling and so forth, law enforcement and EMS, for the most part, have to be there with the person to do their thing. A lot of behavioral health services can be provided at least to some extent, remotely.
Jason Lillich: Yeah. And it's something that without providing it remotely, it may not happen. So now it's happening more rapidly, so it helps prevent certain situations from escalating even further because our role is to help the person in crisis calm down, make good choices. But when you have other entities involved, the defensiveness may be up or the willingness, and we're able to oftentimes help people stabilize. So again, they can get where they need to and avoid a greater crisis or something else down the road.
Andrew Nelson: If somebody is in crisis and there's some sort of guidance they can get or help they can get right then, they can kind of start a course of recovery. If they can't find those services but they make it through, then the next day they're like, "Well, I'm fine. I'm fine. I can just shrug it off." They're not really working on that bigger issue. But having access to someone who can talk to them when they are in that crisis is really huge.
Jason Lillich: Yeah. And it's that point of decision for treatment and part of that is educating, taking care of your mental health is important and this is the start. And helping individuals realize that this is more than just symptom relief. You know, "I'm really stressed out, I'm really depressed, I'm really anxious;" after the meeting, they don't feel as depressed or they feel more stable, they're not as anxious. Well, that's symptom relief, but how do we help an individual gain mastery over their presenting symptoms? And that's education. You know, kind of talking about the long-term goal rather than, "Oh, well, I feel better, so I'm done," saying, this is something that you can do that is in your control.
And many times the suggestions that we provide are nonclinical, "Are you taking care of yourself? Are you taking care of your basic needs? Are you getting enough sleep? Do you have a routine? Do you have healthy activities? Do you have healthy supports?" You know, looking at somebody from a holistic approach or in a holistic manner and saying, "What needs are being met and not being met?" And how can we do this to support either your journey towards improved mental health or journey towards living a lifestyle free of substances.
Andrew Nelson: Not every interaction with a behavioral health provider needs to necessarily be this intense, in-depth experience. In some cases, there are a lot of relatively simple changes people can make that can have a huge impact on their emotional and mental wellbeing.
Jason Lillich: Yeah. I've worked with lots and lots of wonderful people in rural and frontier areas. The people in this area are some of the most willing to help. They would do anything for anybody. They also have difficulty in asking for help. I think that's really the biggest obstacle is for people to understand that it's okay to ask for help and it's okay to receive help. And it's just like mental health and substance use disorders, I mean, these are illnesses. If you had a broken arm, you're going to want to get a cast and get help. And when we start thinking about, "Oh, wow, there are things that can help with my mental health or making healthier decisions that are good for my mental health." And the future is understanding it from more of an acceptance that this is an illness and there are things that can be done.
I've been very pleased over the past several years in training, people's willingness to speak about their own experience with mental health or the loss of someone who died from suicide. People being more open. The more conversations that we have like that, and more and more people that get involved, it's more likely that it's going to address that area of acceptability. I think that is the biggest barrier to overcome at this point. And the other thing is trying to figure out the future of mental health and substance use treatment, is also the education, helping students understand that there is a field and that there is a career in this and trying to help people make some consideration for maybe a future in the field of mental health. And so that's another piece. Because we have to have some sustainability here because if we break down all the barriers related to acceptability and stigma, we're going to still need the workforce to do this. And the limitations that come with that. So having a future workforce and starting to educate people in the field of mental health and what are those options, is going to go a long ways to helping the future of the overall mental health of our communities in rural America.
Andrew Nelson: You've been listening to Exploring Rural Health, a podcast from RHIhub. In this episode, we spoke with Tammy Norville, CEO of the National Organization of State Offices of Rural Health, or NOSORH, as well as Jason Lillich, Executive Director of Three Rivers Mental Health and Chemical Dependency Clinic. Look in our show notes for more information about their work and visit ruralhealthinfo.org for all things pertaining to rural health.