Rural Health Philanthropy
Philanthropic organizations nationwide are engaged in helping improve population health and healthcare in rural communities. They have developed innovative and successful approaches to connect with rural communities and target resources effectively. The Federal Office of Rural Health Policy (FORHP), as one of the conveners of the Rural Health Public-Private Partnership, is working with RHIhub to highlight the innovative work foundations and trusts are funding in rural areas. These feature stories and case studies capture some of the work that is underway and the people that are making things happen.
Rural Monitor Features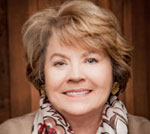 August 9, 2017
Bringing Change for Rural COPD Patients: Possibilities with the COPD National Action Plan
RHPP Partner
Highlights the COPD Foundation and its work raising awareness of and driving change to address chronic obstructive pulmonary disease in rural areas.
---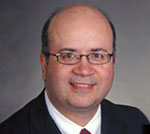 June 14, 2017
Innovating Mental Healthcare in Texas and Beyond: Q&A with Dr. Octavio Martinez
RHPP Partner
Dr. Octavio Martinez discusses the work of the Hogg Foundation for Mental Health to improve the mental health care system in Texas.
---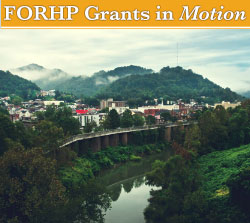 May 31, 2017
Rural Health Philanthropy Partnership: Leveraging Public-Private Funds to Improve Health
RHPP Partner
The Federal Office of Rural Health Policy and philanthropy organizations worked together to create a unique funding opportunity, the Rural Health Care Coordination Network Partnership Program. Features two health care organizations and their philanthropy partners describing their coordinated efforts.
---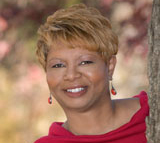 February 8, 2017
Colorado Health Foundation Makes Rural Communities a Priority: Q&A with Karen McNeil-Miller
RHPP Partner
The Colorado Health Foundation is increasing its focus on the health of rural communities and the importance of listening to and collaborating with the communities in that endeavor.
---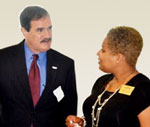 November 10, 2015
Foundation's Place-Based Initiative Focuses on Community Needs
RHPP Partner
The Kate B. Reynolds Charitable Trust engages local residents and organizations to improve health outcomes through place-based grants targeted at financially disadvantaged counties.
---
Philanthropic Rural Health Models & Innovations
Collaborative Approaches to Well-Being in Rural Communities
RHPP Partner
The Hogg Foundation has awarded grants to support five rural Texas communities in developing mental health collaboratives that best fit each community's needs.
---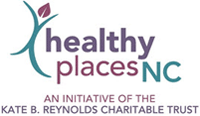 Healthy Places NC
RHPP Partner
A Kate B. Reynolds Charitable Trust initiative that provides up to $100 million over 10 years for 10-12 rural North Carolina counties to improve residents' health.
---
Webinars Featuring Philanthropies
Addressing the Burden of Chronic Obstructive Pulmonary Disease (COPD) in Rural America from the National Advisory Committee on Rural Health and Human Services
RHPP Partner
Grace Anne Dorney Koppel, President of the Dorney-Koppel Foundation, was one of the speakers on this March 2019 COPD webinar.
---
Rural Hospital Closures
RHPP Partner
Shao-Chee Sim, Vice President for Applied Research at the Episcopal Health Foundation, was one of the speakers on this January 2018 webinar focused on rural hospital closures.