The Rural Data Explorer and Chart Gallery provide access to a wide range of data on rural health issues.
Learn how to locate and use data in the Finding Statistics and Data Related to Rural Health topic guide.

Discover the latest funding and opportunities to support rural health. Browse all funding opportunities.

Use the Am I Rural? Tool to find out if a location is considered rural based on various definitions of rural, including definitions that are used as eligibility criteria for federal programs.

Find rural project examples in Rural Health Models and Innovations and proven strategies for strong rural programs with Evidence-Based Toolkits like the Rural Health Promotion and Disease Prevention Toolkit.

Learn about issues that impact rural health in RHIhub's Topic Guides. Recently updated: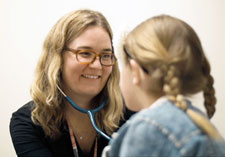 Rising from the Ashes: How Trauma-Informed Care Nurtures Healing in Rural America
Wildfires. Child abuse. Sexual assault. The negative and ongoing effects of these experiences are the reason communities and medical providers are using an approach called trauma-informed care. This article features ways trauma is understood and treated in a rural community, a Wyoming pediatrician's clinic, and for nurses providing assault exams.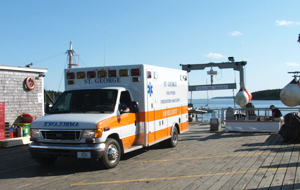 Making Informed Decisions about Rural EMS
In rural America, many community members do not understand the skill level, training, and availability of the people who answer their 911 calls. The Informed Self-Determination Process helped the community of St. George, Maine learn about their EMS system and created consensus about what EMS would look like in their town.
New in the Online Library
Resource and Referral Service

Need help finding information? RHIhub can provide free assistance customized to your needs.
1-800-270-1898
info@ruralhealthinfo.org