The Rural Data Explorer and Chart Gallery provide access to a wide range of data on rural health issues.
Learn how to locate and use data in the Finding Statistics and Data Related to Rural Health topic guide.

Discover the latest funding and opportunities to support rural health. Browse all funding opportunities.

Use the Am I Rural? Tool to find out if a location is considered rural based on various definitions of rural, including definitions that are used as eligibility criteria for federal programs.

Find rural project examples in Rural Health Models and Innovations and proven strategies for strong rural programs with Evidence-Based Toolkits like the Rural Health Promotion and Disease Prevention Toolkit.

Learn about issues that impact rural health in RHIhub's Topic Guides. Recently updated: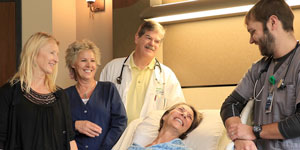 Rural Post-Acute Care: Healthcare Leaders Offer Practical Solutions to Workforce Challenges
Across the country, recruitment and retention challenges are common for rural healthcare entities providing post-acute care. Healthcare leaders share practical examples that have created incentive for staff to join, and stay on, their healthcare teams.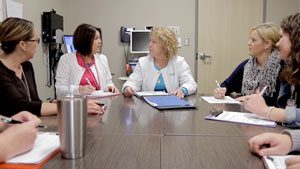 Rural Post-Acute Care: Improving Transitions to Enhance Patient Recovery
Post-acute care (PAC) services available locally can make fully recovering from a serious illness or injury faster and easier, setting the patient and provider up for the best possible outcome. This article looks at how a tertiary facility's communication with skilled nursing facilities, a Critical Access Hospital's swing bed program, and a home health agency are improving patient transitions from acute care to PAC.
New in the Online Library
Resource and Referral Service

Need help finding information? RHIhub can provide free assistance customized to your needs.
1-800-270-1898
info@ruralhealthinfo.org