Discover the latest funding and opportunities to support rural health. Browse all funding opportunities.
Use the Am I Rural? Tool to find out if a location is considered rural based on various definitions of rural, including definitions that are used as eligibility criteria for federal programs.
Learn about issues that impact rural health in RHIhub's Topic Guides. Recently updated:
Find rural project examples in Rural Health Models and Innovations and proven strategies for strong rural programs with toolkits like the HIV/AIDS Prevention and Treatment Toolkit in the Rural Community Health Gateway.
Learn how to locate and use data in the Finding Statistics and Data Related to Rural Health topic guide and this chart of Data Sources & Tools Relevant to Rural Health.
New CDC Series Looks at Rural Health Topics
The Centers for Disease Control and Prevention will focus on rural health issues in a special series of its Morbidity and Mortality Weekly Report (MMWR) that will run throughout 2017. Learn about the impetus for the series, topics that will be featured, and upcoming webinars to share findings from the series.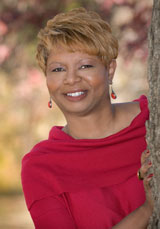 Colorado Health Foundation Makes Rural Communities a Priority: Q&A with Karen McNeil-Miller
Karen McNeil-Miller shares how the Colorado Health Foundation is increasing its focus on the health of rural communities and the importance of listening to and collaborating with the communities in that endeavor.
New in the Online Library
Resource and Referral Service
Need help finding information? RHIhub can provide free assistance customized to your needs.
1-800-270-1898
info@ruralhealthinfo.org