Stay current on rural health news, funding opportunities, research, and more with RHIhub's email updates.
Read the latest issue of RHIhub This Week.
Discover the latest funding and opportunities to support rural health. Browse all funding opportunities.
Use the Am I Rural? Tool to find out if a location is considered rural based on various definitions of rural, including definitions that are used as eligibility criteria for federal programs.
Learn about issues that impact rural health in RHIhub's Topic Guides. Recently updated:
Find rural project examples in Rural Health Models and Innovations and proven strategies for strong rural programs with toolkits like the Services Integration Toolkit in the Rural Community Health Gateway.
Learn how to locate and use data in the Finding Statistics and Data Related to Rural Health topic guide and this chart of Data Sources & Tools Relevant to Rural Health.
RHIhub Video
Building the Federal Office of Rural Health Policy
This video chronicles the creation of the Federal Office of Rural Health Policy in 1987, exploring the need for such an office and discussing its charge. It describes some of FORHP's early efforts, including the establishment of the National Advisory Committee on Rural Health and the Rural Health Research Center program.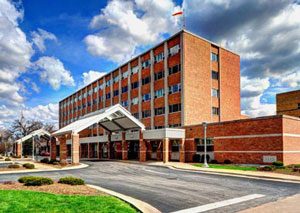 Freestanding Emergency Departments: An Alternative Model for Rural Communities
First conceptualized in the 1970s, but not widely adopted in rural communities, freestanding emergency departments (FSEDs) have been getting another look as a sustainable rural option. This article discusses hospital-based vs. independent FSEDs, the model's financial viability, and highlights two FSEDs meeting their communities' healthcare needs in Arizona and Illinois.
New in the Online Library
Resource and Referral Service
Need help finding information? RHIhub can provide free assistance customized to your needs.
1-800-270-1898
info@ruralhealthinfo.org