Use the Am I Rural? Tool to find out if a location is considered rural based on various definitions of rural, including definitions that are used as eligibility criteria for federal programs.
Learn about issues that impact rural health in RHIhub's Topic Guides. Recently updated: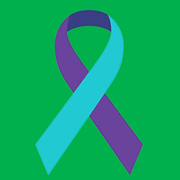 Rural Suicide Prevention Toolkit
This new toolkit, created in partnership with the University of Minnesota Rural Health Research Center and the NORC Walsh Center for Rural Health Analysis, compiles evidence-based models and resources to support organizations employing suicide prevention programs in rural communities. Learn how to implement, evaluate, and sustain suicide prevention programs in your community.
Violence Against Hospital Workers: Growing Awareness, Rural Interventions, and Why It Still Goes Unreported
Healthcare workers are four times more likely to be seriously injured on the job than other professionals. Research, tools, and campaigns are equipping rural hospital leaders to better protect their employees and develop a culture of safety.
New in the Online Library
Resource and Referral Service

Need help finding information? RHIhub can provide free assistance customized to your needs.
1-800-270-1898
info@ruralhealthinfo.org