Discover the latest funding and opportunities to support rural health. Browse all funding opportunities.
Use the Am I Rural? Tool to find out if a location is considered rural based on various definitions of rural, including definitions that are used as eligibility criteria for federal programs.
Learn about issues that impact rural health in RHIhub's Topic Guides. Recently updated:
Find rural project examples in Rural Health Models and Innovations and proven strategies for strong rural programs with toolkits like the Tobacco Control and Prevention Toolkit in the Rural Community Health Gateway.
Learn how to locate and use data in the Finding Statistics and Data Related to Rural Health topic guide and this chart of Data Sources & Tools Relevant to Rural Health.

Williamson Health & Wellness Center
Our new video highlights a program that uses Community Health Workers to work with rural patients in West Virginia to manage chronic illnesses, connect to community resources, and provide health education.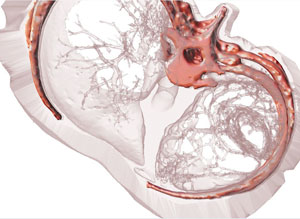 Bringing Change for Rural COPD Patients: Possibilities with the COPD National Action Plan
Chronic Obstructive Pulmonary Disease (COPD) is number 3 on the cause of death list. In rural America, it's the sole major chronic disease with increasing death rates. In May, the COPD National Action Plan, a "blueprint for a multi-faceted, unified fight against the disease" was released. Rural stakeholders share perspectives of just how rural Americans with COPD might benefit from the plan's rural touchpoints.
New in the Online Library
Resource and Referral Service
Need help finding information? RHIhub can provide free assistance customized to your needs.
1-800-270-1898
info@ruralhealthinfo.org