Discover the latest funding and opportunities to support rural health. Browse all funding opportunities.
Use the Am I Rural? Tool to find out if a location is considered rural based on various definitions of rural, including definitions that are used as eligibility criteria for federal programs.
Learn about issues that impact rural health in RHIhub's Topic Guides. Recently updated:
Find rural project examples in Rural Health Models and Innovations and proven strategies for strong rural programs with toolkits like the Prevention and Treatment of Substance Abuse Toolkit in the Rural Community Health Gateway.
Learn how to locate and use data in the Finding Statistics and Data Related to Rural Health topic guide and this chart of Data Sources & Tools Relevant to Rural Health.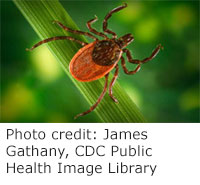 Feasting on Rural America: The Spread of Tick-Borne Diseases
This summer is predicted to be the worst tick season yet. This boost in tick population increases the risk of contracting the diseases they carry. To commemorate Lyme Disease Awareness Month, this article delves into how Lyme and other tick-borne diseases are affecting rural America and what is being done about it.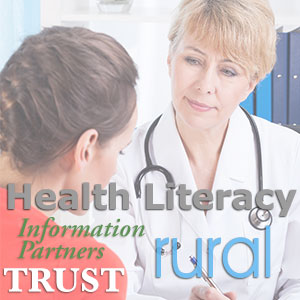 Rural Health Literacy: Who's Delivering Health Information?
From over-the-counter medication use, to decisions about personal or family disease treatments, health literacy impacts the most everyday of health decisions. But, distance and internet connectivity challenges make it difficult for rural residents to get health information. To navigate health information gaps, school nurses, newspapers, public libraries, churches, public health departments, and hub-and-spoke academic institutions are working in creative ways.
New in the Online Library
Resource and Referral Service
Need help finding information? RHIhub can provide free assistance customized to your needs.
1-800-270-1898
info@ruralhealthinfo.org