Discover the latest funding and opportunities to support rural health. Browse all funding opportunities.
Use the Am I Rural? Tool to find out if a location is considered rural based on various definitions of rural, including definitions that are used as eligibility criteria for federal programs.
Learn about issues that impact rural health in RHIhub's Topic Guides. Recently updated:
Find rural project examples in Rural Health Models and Innovations and proven strategies for strong rural programs with toolkits like the Prevention and Treatment of Substance Abuse Toolkit in the Rural Community Health Gateway.
Learn how to locate and use data in the Finding Statistics and Data Related to Rural Health topic guide and this chart of Data Sources & Tools Relevant to Rural Health.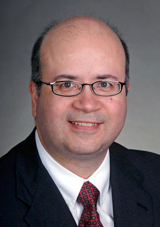 Innovating Mental Healthcare in Texas and Beyond: Q&A with Dr. Octavio Martinez
Dr. Octavio Martinez discusses the current state of the U.S. mental health system, the particular challenges faced in rural America, and the work of the Hogg Foundation for Mental Health to improve the mental healthcare system in Texas.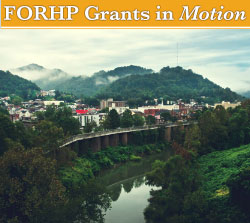 Rural Health Philanthropy Partnership: Leveraging Public-Private Funds to Improve Health
Public agencies and private non-profit groups have mutual interests in improving the health of rural Americans. The Federal Office of Rural Health Policy and philanthropy organizations worked together to create a unique funding opportunity, the Rural Health Care Coordination Network Partnership Program. Two health care organizations and their philanthropy partners share how coordinated efforts benefit patients with diabetes, congestive heart failure and chronic obstructive pulmonary disease.
New in the Online Library
Resource and Referral Service
Need help finding information? RHIhub can provide free assistance customized to your needs.
1-800-270-1898
info@ruralhealthinfo.org