Discover the latest funding and opportunities to support rural health. Browse all funding opportunities.
Use the Am I Rural? Tool to find out if a location is considered rural based on various definitions of rural, including definitions that are used as eligibility criteria for federal programs.
Learn about issues that impact rural health in RHIhub's Topic Guides. Recently updated:
Find rural project examples in Rural Health Models and Innovations and proven strategies for strong rural programs with toolkits like the HIV/AIDS Prevention and Treatment Toolkit in the Rural Community Health Gateway.
Learn how to locate and use data in the Finding Statistics and Data Related to Rural Health topic guide and this chart of Data Sources & Tools Relevant to Rural Health.
Rural Health Literacy: Understanding Skills and Demands is Key to Improvement
Every rural provider has a horror story attached to low health literacy. Health literacy, or getting, understanding, and using health information, involves two sides. Researchers and experts explain that by understanding both the skills and demands side of health literacy, providers and organizations can help their patients move to improved health.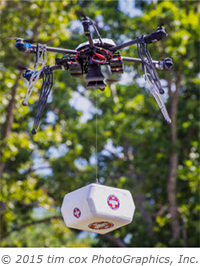 The Sky's the Limit: Potential of Drone Usage in Rural Healthcare
In July 17, 2015, a drone delivered medicine to the RAM – Wise Health Expedition, an outreach event in Wise County, VA. This historic flight may lead to other applications of drones in rural health, such as search and rescue, mosquito spraying, and more deliveries of needed supplies.
New in the Online Library
Resource and Referral Service
Need help finding information? RHIhub can provide free assistance customized to your needs.
1-800-270-1898
info@ruralhealthinfo.org