July 30, 2015
Ensuring Access to High Quality Medical Care, Now and in the Future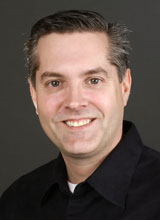 by Alan Morgan, Chief Executive Officer, National Rural Health Association
The Medicare and Medicaid programs were signed into law in 1965. For rural America, the impact of these national programs cannot be understated. Not only is there a greater percentage of elderly living in rural areas, but also per capita income is $7,417 lower than in urban. As such, rural America has a greater percentage of the elderly and low-income population which relies on these two key national programs.
Much has changed since the enactment of Medicare and Medicaid. At the time, the number of farms were already in dramatic decline. In the 1960s, more farms were being consolidated or sold than in any other period in our nation's history. By the 1990s, farm families composed only 1.9 percent of the total U.S. population.
However, despite this dramatic shift off the farm, the number of people living in nonmetropolitan counties stands at 62 million rural Americans, 25 percent of the population, spread across 72 percent of the nation's land area. The Medicare and Medicaid programs are vitally important partners in ensuring that rural health care is available to all rural residents, by covering those most in need.
We are now at an important crossroads for not just the Medicare and Medicaid programs, but for rural America itself. As these programs shift to pay for performance and outcomes, we must ensure rural health care is included in this reform. We need to promote rural quality inclusion, not exclusion. For Medicare and Medicaid to ensure access to high quality medical care for the next 50 years, there needs to be a national recognition of rural-relevant quality measures, and new partnerships with local providers will need to be forged to modernize and expand access for generations to come.
---
Back to: What do the Medicare and Medicaid programs mean to rural health?