The Sapling Center
Summary
Need: To create a safe space for youth and young adults, ages 14 to 25, in rural eastern Kentucky.
Intervention: The Sapling Center provides independent living skills education and offers a wide array of services as well as fun activities in a supportive environment.
Results: The Sapling Center serves 50-75 teens and young adults every day. Increasing demand for services led to the opening of more centers in the region.
Description
According to a 2017 KET (Kentucky Educational Television) article, young adult homelessness in Kentucky is increasing, with 18- to 24-year-olds as the fastest-growing segment of the homeless population. In addition, Kentucky is seeing record numbers of youth in foster care, due in part to the opioid epidemic.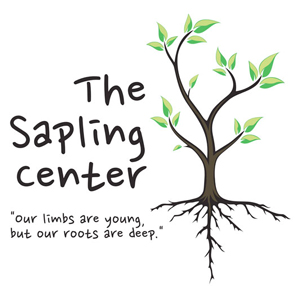 To provide a safe, supportive environment for teens and young adults, Kentucky River Community Care, a community mental health center, created the Sapling Center in June 2016. This drop-in safe space provides free services like counseling, life skills training, and fun activities for anyone aged 14 to 25.
The goal of the center is to assist youth and young adults in transitioning successfully into and through adulthood by developing self and community advocacy. The centers are youth-led, and activities such as the monthly community service projects are decided by the youth. Most of the participants at each center have personal or family issues such as homelessness, addiction, and mental health issues.
There are Sapling Center locations in 5 rural communities:
Barbourville
Campton
Hazard
Hindman
Whitesburg
Services offered
Centers are run by behavioral health therapists, Community Support Associates, and Youth Peer Support Specialists. All center services are free and include:
Arts and crafts
Computer lab
Crisis & Information Hotline: 1.800.262.7491
Food
Games
Library
Life skills training
Monthly community service volunteer projects
Personal items like clothing and hygiene products for those in need
Referral to primary care, behavioral health, and dental care as needed
Transportation to and from the center
SMART Recovery and substance use support groups
Professional services at the centers are also available and include behavioral health and substance use therapies and individual professional services by Youth Peer Support staff and Community Support Associates.
Results
The Sapling Centers serve 50-75 teens and young adults every day. Many of the centers' attendees participate in group and individual counseling, including substance use sessions in addition to Youth Peer Support and Community Support Associate services.
The Sapling Center was featured in a 2017 Daily Yonder article.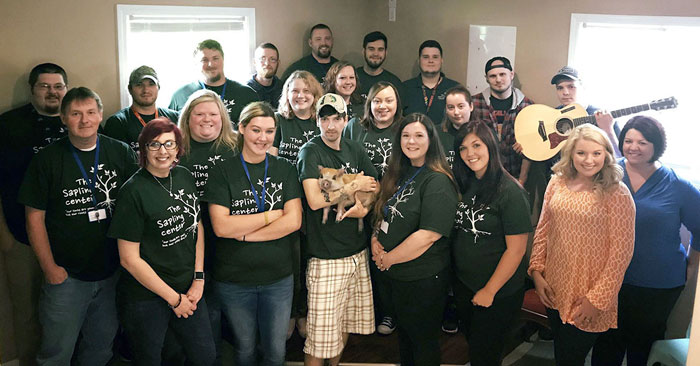 Challenges
Opening the centers posed few barriers, since the communities welcomed options for youth and the schools saw them as an immediate resource. Obtaining some grant money to offset costs of facility repairs and furnishing the space was the primary challenge.
Replication
To replicate the Sapling Center, start with the youth. Create a youth council to make design decisions, suggest staffing plans, determine hours of operation, make food choices, and generally voice what they need to be empowered.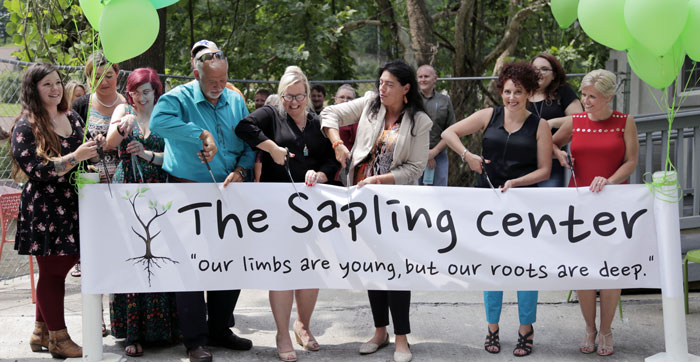 Contact Information
Angie Bush, LPCC-S, Director of Transitional Age Youth Services
Kentucky River Community Care
angie.bush@krccnet.com
Topics
Behavioral health
Children and youth
Community engagement and volunteerism

States served
Kentucky
Date added
February 28, 2018
Date updated or reviewed
March 30, 2021
Suggested citation: Rural Health Information Hub, 2021. The Sapling Center [online]. Rural Health Information Hub. Available at: https://www.ruralhealthinfo.org/project-examples/1005 [Accessed 3 October 2022]
Please contact the models and innovations contact directly for the most complete and current information about this program. Summaries of models and innovations are provided by RHIhub for your convenience. The programs described are not endorsed by RHIhub or by the Federal Office of Rural Health Policy. Each rural community should consider whether a particular project or approach is a good match for their community's needs and capacity. While it is sometimes possible to adapt program components to match your resources, keep in mind that changes to the program design may impact results.