The Hospital Cooperative Charge Comparative
Summary
Need: To help hospitals in rural Idaho and Wyoming see how their prices compare to others in the region.
Intervention: The Hospital Cooperative (THC) completes an annual charge comparative, which lists the highest, lowest, average, and median price for a specific charge.
Results: THC has offered these reports since 2010.
Description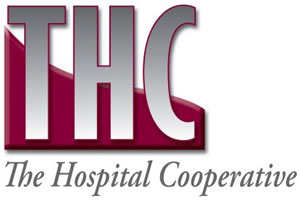 The Hospital Cooperative (THC), a 17-hospital network in southeast Idaho and western Wyoming, completes an annual charge comparative for its members to see how their charges for common items like observation hours and room rates compare to other network members' charges. Hospitals then can use the data to determine if their prices need to be lowered to better compete with other hospitals or if they can raise the price of a certain item to improve their profit margin, instead of raising prices across the board.
Services offered
THC determines which charges to compare, and member hospitals submit their data. The charge comparative looks at charges for popular items or procedures such as:
Room rates for inpatient, ICU, nursing home, swing bed, newborn, and NICU
Observation hours
Physician office visits
Radiology department services
Surgery/anesthesia rates
Lab work
Procedures
The THC Executive Director collects and summarizes the data. Hospitals receive a report that lists the highest, lowest, average, and median charge for each item or procedure.
Results
THC has offered these annual charge comparative reports since 2010. One hospital posts information on its website when it offers the lowest prices in the region for a specific item or procedure. The information serves as advertising for the hospital as well as price transparency for patients.
Challenges
Explain the value behind the work to gain staff buy-in. There is a fair amount of work for the hospitals to provide their data, but this process only happens once a year. The CEOs and CFOs have always been interested in the summary reports, but sometimes hospitals need several reminders to submit their data on time.
Replication
Seek legal counsel to learn how to best protect private data and prevent antitrust issues. THC's legal counsel told the network to only publish results for a specific item if they had at least five responses for that item.
Decide what you want to measure. THC chose the most popular or commonly used billing items (and in 2020 added three CPT codes related to COVID-19 and antibody testing), but you could also choose the top five Current Procedural Terminology (CPT) codes in each department or you could measure every code, if you wanted a more in-depth report.
Write clear definitions for each measure. THC determined which charges to include and how to define them to achieve apples-to-apples comparison. For example, one hospital might charge anesthesia services per unit or per minute. Another hospital might bundle charges.
Topics
Healthcare business and finance
Healthcare networks
Hospitals

States served
Idaho, Wyoming
Date added
August 24, 2018
Date updated or reviewed
September 28, 2022
Suggested citation: Rural Health Information Hub, 2022. The Hospital Cooperative Charge Comparative [online]. Rural Health Information Hub. Available at: https://www.ruralhealthinfo.org/project-examples/1028 [Accessed 3 December 2023]
Please contact the models and innovations contact directly for the most complete and current information about this program. Summaries of models and innovations are provided by RHIhub for your convenience. The programs described are not endorsed by RHIhub or by the Federal Office of Rural Health Policy. Each rural community should consider whether a particular project or approach is a good match for their community's needs and capacity. While it is sometimes possible to adapt program components to match your resources, keep in mind that changes to the program design may impact results.