School-Based Drug Misuse Prevention Program
Summary
Need: School-based drug misuse prevention program in Appalachian Ohio, a need triggered by a high school student's overdose death.
Intervention: Implementation of the HOPE curriculum, an age-appropriate K through 12th grade drug abuse prevention program.
Results: No further drug overdose deaths after curriculum initiated.
Description
According to a recent Centers for Disease Control and Prevention report using 2016 data, Ohio is behind only West Virginia in age-related drug overdose deaths. Belpre, a rural Appalachian town located in southern Ohio, had not experienced these overdose statistics in their school-aged population until 2015, when a senior student and athlete died of a heroin overdose as the school year opened. This occurrence led school leaders to implement the HOPE curriculum, or the Health and Opioid-Abuse Prevention Education program.
The no-cost HOPE curriculum is offered as part of Start Talking! an Ohio statewide effort for drug prevention. HOPE includes "a series of lessons, assessments and learning materials to develop students' functional knowledge, attitudes, and necessary skills to prevent drug abuse." According to Belpre school's administration, this program follows the research that indicates that just by engaging school children in the conversation about illicit drug use has shown to decrease drug experimentation by 50%.
The curriculum is age-appropriate. In the Belpre system, course teachers are linked to grade level. For kindergarten through 2nd grade, lessons are given by the self-contained classroom teacher, while an intervention specialist or a social studies teacher might instruct grades 4 through 6. A science teacher or intervention specialist usually teaches the higher grades.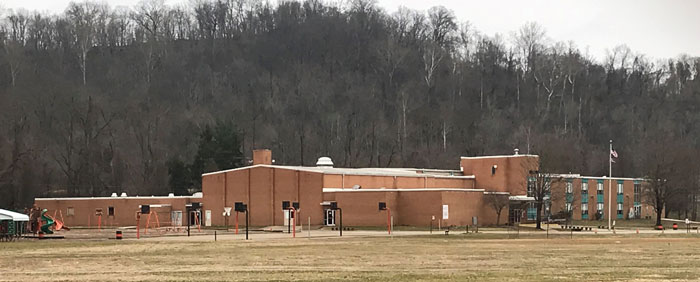 Services offered
Curriculum overview is available by grade: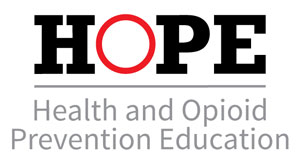 Grades K-2:
Includes 4 lessons for each separate grade, teaching young students about making choices and includes a kindergarten lesson that uses a puppet to help deliver age-appropriate information.
Grades 3-5:
Includes 4 lessons for each separate grade, including a lesson based on a detective's job for role play in healthy decision-making.
Grades 6-8:
Includes 4 lessons for each grade that build on previous grades' lessons; for example, expanding on a "Stop, Think, Choose" decision-making process.
Grades 9-12:
Includes 10 lessons that range from educating students on the appropriate and inappropriate use of medications, to role play practice of peer resistance skills, to teaching students how to help themselves and others when signs of addiction are identified.
Coursework requires minimal teacher preparation. The program's plans are described by teachers as thorough, providing clear talking points, and having easy-to-integrate learning activities.
Results
Importantly, no additional school-aged overdose deaths since Fall 2015.
No parent filed exemptions for their children to be excluded from the program.
School leaders felt that because the curriculum was designed by school and health teachers themselves, it was no surprise that formal and informal feedback from the school system's staff has been positive.
No pushback on the program occurred from educators, parents, or community members.
The curriculum is included in the June 2018 Ohio Governor's Cabinet's Opiate Action Team's Action Guide.
For more information on the program:
Drug Prevention: Health & Opioid Prevention Education (HOPE) Curriculum
October 2017 Ohio Society for Public Health Education (SOPHE) Health Educators' Institute
HOPE Curriculum: Ohio's Health & Opioid Prevention Education Curriculum
November 2018 Ohio Confederation of Teacher Education Organizations (OCTEO) Conference
Replication
HOPE was easily integrated into the Belpre Schools' overall curriculum and was taught by existing staff.
School leaders believe it important to note that a supportive community — including leaders from law enforcement and non-profit organizations involved in drug prevention — can have positive impact on program acceptance and success.
Topics
Appalachia
Children and youth
Schools
Substance use and misuse

States served
Ohio
Date added
March 5, 2019
Date updated or reviewed
July 3, 2023
Suggested citation: Rural Health Information Hub, 2023. School-Based Drug Misuse Prevention Program [online]. Rural Health Information Hub. Available at: https://www.ruralhealthinfo.org/project-examples/1050 [Accessed 5 December 2023]
Please contact the models and innovations contact directly for the most complete and current information about this program. Summaries of models and innovations are provided by RHIhub for your convenience. The programs described are not endorsed by RHIhub or by the Federal Office of Rural Health Policy. Each rural community should consider whether a particular project or approach is a good match for their community's needs and capacity. While it is sometimes possible to adapt program components to match your resources, keep in mind that changes to the program design may impact results.