MoCAP
Summary
Need: To help Missouri organizations secure funding to improve health outcomes.
Intervention: MoCAP provides free grant writing services and technical assistance to eligible organizations in its 84-county service area.
Results: Since 2010, MoCAP has provided support for over 800 proposals and helped bring in more than $362 million in funding.
Description
The Missouri Foundation for Health's MoCAP program helps nonprofit and governmental organizations in its 84-county service area (67 of which are rural) apply for federal/national funding for health-related programs.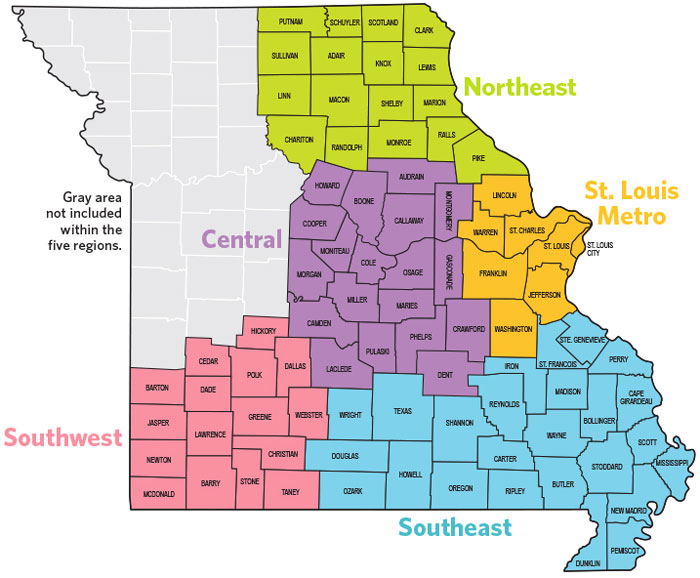 Services offered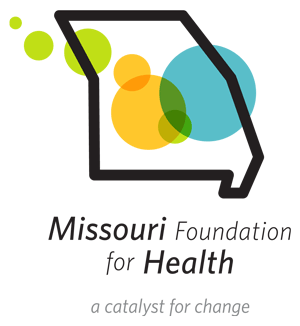 Only organizations located in or providing services within the Missouri Foundation for Health service area are eligible for MoCAP services. The following services are free:
Grant writing services, like assistance with writing/editing and gathering information
Technical assistance
Organizations that have previously received MoCAP support can reapply for future assistance and can receive support up to twice per year. Interested organizations within the service area that have not previously worked with MoCAP are asked to complete the potential customer worksheet and specify if they are currently seeking a specific funding opportunity.
Eligible organizations interested in a specific funding opportunity can email their information, the funding opportunity, and a concept paper to mocap@mffh.org. Organizations that have previously received MoCAP support will be asked to submit a concept paper.
Results
Since 2010, MoCAP has provided support for over 800 proposals and helped bring in more than $362 million in funding, including the HRSA Health Center Program New Access Points (NAP) grant for Federally Qualified Health Centers (FQHCs). MoCAP has helped bring in $11.8 million of NAP funding and establish 19 new FQHCs in the state, most of which were in rural areas.
In addition, MoCAP worked with a number of Missouri rural organizations to submit applications to HRSA's Rural Communities Opioid Response Program (RCORP). To date, Missouri has received 15 RCORP grants, with MoCAP providing grant writing and technical assistance on 10 of the 15 applications.
In 2021, MoCAP helped the Missouri Department of Health and Senior Services receive $36.5 million in funding from the CDC National Initiative to Address COVID-19 Health Disparities to support the strained public health infrastructure in the state.
The program has a $44 to $1 return on investment.
Challenges
It can be challenging to identify organizations with the appropriate level of readiness and to effectively communicate information on open funding opportunities. Some organizations seeking help from MoCAP have little or no outside grant procurement experience at the local, national, and/or federal level. MoCAP primarily provides direct support in the development/writing stage of applications; however, additional support and technical assistance may be needed if the organization receives the grant. This support may not only help the organization in the successful implementation of its grant but also better position it for future funding from that agency or other similar funders in the future. Organizations may also need support on identifying appropriate funding opportunities.
In addition, MoCAP services are for federal or national funding opportunities, which limits support for smaller and/or newer organizations that may be better positioned for state-based or local funding opportunities.
Many federal and national funding opportunities are open for a short amount of time. To provide enough time to coordinate support and for the organization to work with the consultant, MoCAP asks that requests for support be made 5 to 8 weeks in advance of the grant opportunity deadline when possible. Concept papers help staff to assess readiness for the funding opportunity and MoCAP support, but also take time to prepare.
Replication
MoCAP partners with consultants, statewide agencies like the Missouri Primary Care Association and Missouri Rural Health Association, as well as local organizations to determine a fit for funding opportunity and MoCAP support. This assessment includes identifying the state's high-need areas and issues; opportunities; and organizations, partnerships, and projects that may be well positioned to pursue identified funding opportunities.
It has been critical for the MoCAP program to be able to quickly mobilize grant writing support once an opportunity has been identified. Federal and national funding opportunities are typically open for a relatively short time, and it is important to maximize the amount of time the grant writing support is in place. The MoCAP program also works to monitor opportunities that are offered on a regular or annual basis to identify potential support that could be in place before the funding opportunity announcement.
Matching organizations with consultants who have experience with the specific funder, funding opportunity, or topic area has also been particularly helpful in securing federal and national funding.
Making use of technology and online tools has been helpful in streamlining and increasing efficiency in MoCAP's intake and assessment processes.
For more information: MoCAP FAQ
Contact Information
Alyssa Curran, Strategist – Initiatives
Missouri Foundation for Health
MoCAP
acurran@mffh.org
Topics
Grant writing
Philanthropy

States served
Missouri
Date added
August 12, 2019
Date updated or reviewed
August 3, 2022
Suggested citation: Rural Health Information Hub, 2022. MoCAP [online]. Rural Health Information Hub. Available at: https://www.ruralhealthinfo.org/project-examples/1066 [Accessed 29 May 2023]
Please contact the models and innovations contact directly for the most complete and current information about this program. Summaries of models and innovations are provided by RHIhub for your convenience. The programs described are not endorsed by RHIhub or by the Federal Office of Rural Health Policy. Each rural community should consider whether a particular project or approach is a good match for their community's needs and capacity. While it is sometimes possible to adapt program components to match your resources, keep in mind that changes to the program design may impact results.