Tobacco Use Prevention and Control (TUPAC) Program
Summary
Need: To reduce non-ceremonial use of tobacco among American Indians in New Mexico.
Intervention: TUPAC provides outreach, community programs, and cessation services.
Results: 139 people have received cessation services so far, and 7 rural communities received an award to work on cigarette/e-cigarette policy changes.
Description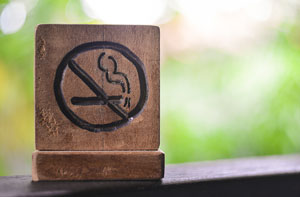 According to a 2019 New Mexico Department of Health report, about 31,000 American Indian adults and 4,600 youth in New Mexico smoke cigarettes. The Tobacco Use Prevention and Control (TUPAC) Program provides services and activities to schools, organizations, and communities to reduce non-ceremonial use of tobacco.
TUPAC has two funding sources: a CDC cooperative agreement and money from the 1998 Master Settlement Agreement.
Services offered
TUPAC activities include:
Cessation services
Community programs
Outreach and education
School tobacco policies
Initiatives addressing health disparities
TUPAC contracts with a consulting company to manage Smoke Free Signals, an education and technical assistance program that helps American Indian communities develop policies to prevent or reduce secondhand smoke.
TUPAC also contracts with a behavior change marketing agency to support three youth advocacy groups, two of which are in rural communities.
TUPAC contracts with a wellness company to provide tobacco cessation services, including health professional training. The Health Systems Change Training and Outreach Program provides consultation, technical assistance, training, and outreach curriculum.
Results
In 2019, Smoke Free Signals provided 10 Community Health Leader (CHL) awards to community champions (7 in rural locations) to work on policy initiatives, including the use of e-cigarettes. This award includes a training called "Empowering Policy Change" to guide recipients.
Other results:
139 American Indians received QUIT NOW cessation services.
The Smoke Free Signals bimonthly newsletter has 379 recipients.
In fiscal year 2019, three organizations serving rural American Indians participated in the Health Systems Change Training and Outreach Program.
Challenges
New Mexico is primarily a rural/frontier state, so providing services to its rural populations is always a consideration when planning and implementing tobacco control services statewide. Large distances between communities and limited services such as transportation to get to the services are continuing barriers that need to be addressed in these rural communities.
Replication
Building a partnership based on trust is key, since populations like American Indians have historical trauma of being mistreated and oppressed by government agencies. TUPAC uses an anti-oppression framework to educate its staff on oppression and its effect on access to services.
Topics
American Indian or Alaska Native
Tobacco use

States served
New Mexico
Date added
October 8, 2019
Suggested citation: Rural Health Information Hub, 2019. Tobacco Use Prevention and Control (TUPAC) Program [online]. Rural Health Information Hub. Available at: https://www.ruralhealthinfo.org/project-examples/1069 [Accessed 18 June 2021]
Please contact the models and innovations contact directly for the most complete and current information about this program. Summaries of models and innovations are provided by RHIhub for your convenience. The programs described are not endorsed by RHIhub or by the Federal Office of Rural Health Policy. Each rural community should consider whether a particular project or approach is a good match for their community's needs and capacity. While it is sometimes possible to adapt program components to match your resources, keep in mind that changes to the program design may impact results.