Together With Veterans Rural Suicide Prevention Program
Summary
Need: Suicide among veterans has been steadily increasing, and rural veterans have a 20% increased risk of death by suicide compared to urban veterans.
Intervention: A program called Together With Veterans was formed to help rural communities address and prevent suicides among veterans. The initiative is veteran-led, collaborative, evidence-based, and community-centered.
Results: The program is currently in 6 states and reaches over 1,500 veterans every quarter while nurturing connections between agencies and community members.
Description
Veterans who live in rural America are more likely to die by suicide than urban veterans, and the statistics have been steadily rising since 2005.
Based in Colorado, Together With Veterans (TWV) Rural Suicide Prevention Program recruits, trains, and organizes veterans and supporting organizations to lead evidence-informed veteran suicide prevention strategies in their communities. TWV was initially developed using a community-based participatory research approach and helps tailor these strategies to individual communities. By emphasizing veteran leadership, TWV maximizes opportunities to prevent suicide and encourage wellbeing among rural veterans.
With input from the community, TWV starts a program by forming a leadership team of veterans and key healthcare stakeholders who have a vested interest in making a difference in the lives of veterans and their families. Leadership teams are comprised of at least 51% veterans and may also include: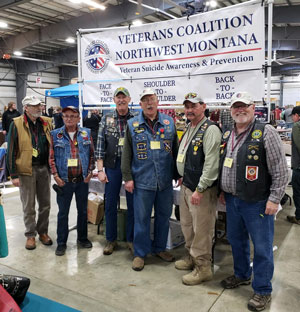 Crisis and support centers
Local firearms advocates
Clinics and hospitals
Veteran Service Officers
The following groups served as pilot sites for TWV and have helped with the development of a TWV online toolkit:
In early October 2019, 4 additional rural communities participated in a TWV training academy and are starting the program:
Angelina County, Texas
Macon County, North Carolina
Southwestern Virginia (Wythe and surrounding counties)
Northern New Hampshire (Coos County and neighboring areas)
Since its launch in 2015, Together With Veterans has been funded by a grant from the U.S. Department of Veteran Affairs Office of Rural Health as one of their Enterprise-Wide Initiatives in collaboration with the VA Office of Mental Health and Suicide Prevention. Current funding will allow TWV to roll out in 22 communities across the country in the next 3 years.
Services offered
TWV has identified 4 guiding principles that are at the core of each community effort:
Veteran-driven – Veterans have agreed to invite TWV to work in their communities and are a part of the leadership team.
Collaborative – Community partners actively support veterans, understand the ramifications of veterans' mental health struggles, and are committed to being a part of the education and strategy process.
Evidence-informed – Strategies vetted by TWV that have proved effective in reducing suicide are adopted at the local level. Leaders attend a Training Academy to learn the strategies and how to use tools to inform their decision making and aid in implementation.
Community-centered – Partners develop and continually revise an action plan based on community evaluation.
TWV is implemented using 5 suicide prevention best-practices:
Reduce stigma and promote help-seeking
Promote lethal means safety
Provide suicide prevention training
Enhance primary care suicide prevention
Improve access to quality care
The services provided by Together With Veterans are made possible through the support of two leading agencies: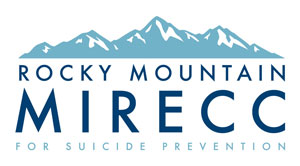 Rocky Mountain Mental Illness Research, Education and Clinical Centers (Rocky Mountain MIRECC) – Located in Colorado, it designs and studies suicide prevention research and dissemination of best practices and serves as the administrator of TWV operations. Other services provided include:

Leadership expertise
Program evaluation
Research expertise
Resources and tools for implementing best practices

Western Interstate Commission for Higher Education Behavioral Health Program (WICHE BHP) – Located in Colorado and serving the western half of the U.S., it implements TWV on a local level by guiding communities through the following:

Managing site recruitment and implementation
Supporting local communities using evidence based implementation support including:

Training (TWV Training Academy)
Tools (implementation toolkit and web-portal)
Technical assistance (implementation coaching)
Quality improvement (supporting learning communities across sites)
Results
Together With Veterans is making a difference for the veterans and partners who have participated. Every quarter, TWV reaches 1,500 rural veterans through direct contact at meetings, regional events, or local coordinators.
Other noticeable effects of TWV programs for veterans:
After just one year in a community, veterans become the local leading force for suicide prevention efforts.
After just two years, partnerships around suicide prevention have been strengthened and better support local veterans.
Veterans have found an avenue to speak about mental health and an outlet in which to help others through similar journeys.
The long-term goal is to evaluate the effect of TWV on reducing suicide deaths in rural communities. TWV is being rolled out nationally following a rolling-cohort waitlist design, which will allow the research team to rigorously evaluate the impact that TWV has on multiple community outcomes. Because suicide death data is delayed by 2 years and TWV is just beginning a larger rollout, final results on suicide deaths will not be expected for another 3-5 years.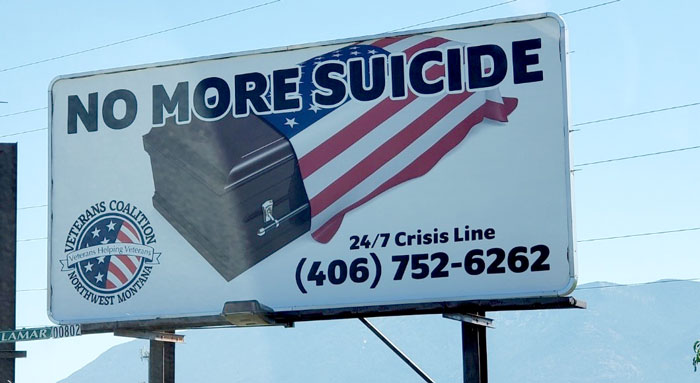 TWV in Publications:
Monteith, L.L., Wendleton, L., Bahraini, N.H., Matarazzo, B.B., Brimner, G., & Mohatt, N.V.(in press). Together With Veterans: VA National Strategy Alignment and Lessons Learned from Community-Based Suicide Prevention for Rural Veterans. Suicide & life-threatening behavior. Article Abstract
Monteith, L.L., Smith, N.B., Holliday, R., Dorsey Holliman, B.A., LoFaro, C.T., & Mohatt, N.V.(in press). "We're Afraid to Say Suicide": Stigma as a Barrier to Implementing a Community-Based Suicide Prevention Program for Rural Veterans. The Journal of nervous and mental disease. Article Abstract
Veteran Suicide: A Growing Problem in Colorado, Colorado Health Institute, 2019
Progress on forming a local veterans coalition, The Fort Morgan Times, 2019
TWV coordinators have conducted a study to uncover evidence-based and promising practices. Their final menu includes 70 total resources, 20 specific to veterans, and 1 specific to rural communities in A Menu of Options: Resources for Preventing Veteran Suicide in Rural Communities, Psychological Services, 2018
Other features can be found at TWV in the News.
Challenges
Through community readiness assessments collected from participating sites, the following challenges were discovered to affect community readiness for implementing suicide prevention programs:
Because suicide is a topic not often discussed among community members or covered by local media outlets, a general lack of community awareness and misconceptions about the risk and reality of suicide among the veteran population was noted.
Rural communities face a higher level of stigma. Desire for privacy and general wariness of mental healthcare often affect one's willingness to get help. Stigma may come from structures within the community, the general public, or is internalized among individuals contemplating suicide.
Lack of access to mental health services. Even when services are available, veterans may be more likely to seek help from trusted friends and family rather than medical professionals.
Because mental health diagnoses can affect acceptance into the military or deployment orders, veterans can associate admitting mental health struggles with negative consequences.
Replication
Process of initial connection:
Before TWV approaches a rural community about running a program, coordinators go through the appropriate policy channels at the state and local levels. For instance, TWV chose to partner with states where the VA is rolling out the Governor's Challenge to Prevent Suicide among Service Members, Veterans, and their Families. Next, TWV gauges the interest of suicide prevention leaders on the state level and discusses which rural communities would be a good fit for a TWV initiative. A meeting is called with local veterans and the TWV program is presented. Agreement from the local veteran community and identification of veteran leaders to champion the process is required before moving forward.
5 Phases of Partnership:
Once a community commits to TWV, these 5 phases are rolled out. Although implemented in rural communities, these steps can be replicated on a larger scale:
Build your team

Inform veterans and community members about the need for TWV.
Establish a team.
Within that team, establish a steering committee.

Learn about your community

Create a Community Readiness Assessment focus group, interview key community members, and conduct a SWOT Analysis to gauge the community's dynamics and level of readiness to implement a program.

Teach your team

Equip individuals with suicide prevention skills using evidence-based training.
Present multiple and use an agreed-upon strategy to create an action plan.

Plan for action

Review results from analyses and focus groups to understand community strengths and needs.
Identify available resources to support the community-based suicide prevention strategies the team agreed upon.
Develop an action plan for each strategy.

Follow your plan and measure your results

Track activity and results of each action items.
Revisit the strategies and continually refine actions as needed.
Read how this process unfolded in one Colorado community in Veteran Suicide: A Growing Problem in Colorado.
Topics
Community and faith-based initiatives
Community engagement and volunteerism
Leadership
Suicide and suicide prevention
Veterans

States served
Colorado, Montana, New Hampshire, North Carolina, Texas, Virginia
Date added
December 20, 2019
Suggested citation: Rural Health Information Hub, 2019. Together With Veterans Rural Suicide Prevention Program [online]. Rural Health Information Hub. Available at: https://www.ruralhealthinfo.org/project-examples/1077 [Accessed 6 February 2023]
Please contact the models and innovations contact directly for the most complete and current information about this program. Summaries of models and innovations are provided by RHIhub for your convenience. The programs described are not endorsed by RHIhub or by the Federal Office of Rural Health Policy. Each rural community should consider whether a particular project or approach is a good match for their community's needs and capacity. While it is sometimes possible to adapt program components to match your resources, keep in mind that changes to the program design may impact results.