Avita Health System Comprehensive Cardiology Program
Summary
Need: Population health approach to decreasing area deaths from cardiovascular disease.
Intervention: A health system-level investment in level II cardiac catheterization services and the required specialized cardiology workforce.
Results: Since August 2018, the Avita Health System in north central Ohio has provided local cardiovascular services that have decreased hospital transfers, increased care coordination, and provided education and prevention activities that, with time, will impact population health cardiovascular outcomes.
Description
State-level statistics from the Ohio Department of Health identified Crawford County as having a higher tier of cardiovascular disease death rates compared to other Ohio counties. This data — combined with the fact that cardiovascular disease remains the leading cause of death in Ohio and the country as a whole — prompted the rural Avita Health System (AHS) to perform a service line analysis of cardiovascular services within its 3-hospital system that serves Crawford County. Two of the three hospitals are Critical Access Hospitals (CAHs).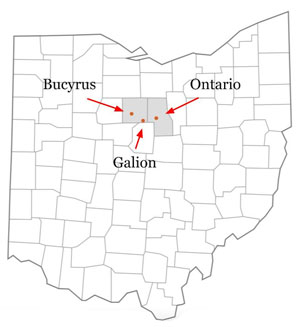 The health system performed a comprehensive analysis that included a review of patient profiles requiring transfer out of the local system to tertiary centers along with a review of the potential cardiovascular services that could be provided locally. Findings demonstrated that an average of 300 patients were transferred annually for cardiovascular-related conditions, including those patients presenting with acute ST elevation myocardial infarctions (STEMIs), a condition known to have improved outcomes with immediate intervention. Additional reasons for transfer included high cardiovascular-risk patients experiencing chest pain who would benefit from emergent interventional cardiology evaluation and intervention if, indeed, the cause of the chest pain was determined to be of cardiac origin.
The data from these analyses guided the AHS board to focus its population health improvement activities on improving the health system's ability to provide cardiovascular disease intervention as well as prevention.
Starting with the implementation of level II cardiac catheterization services, this focus required significant financial and workforce investment in order to build catheterization suites at the Galion and Ontario Hospital locations. A robust recruitment initiative for both general and interventional cardiologists was undertaken to provide local cardiovascular services 24/7. In 2018, the Avita Heart Program began providing noninvasive and invasive cardiology procedures for its Crawford county service area of nearly 41,500 people.
Specialty cardiology care also impacted patient care coordination with other local specialties. For example, because the region's population has significant issues with cardiovascular surgical risk factors, such as hypertension, hypercholesterolemia, obesity, and inactivity, higher risk patients who might otherwise be referred to a larger facility for surgery are now able to receive procedures locally since cardiologists are available to manage any post-operative cardiovascular needs.
Additionally, patients receiving local care benefit from continued social support of family and friends. For family and friends, then, the costs of transportation and lost work when being present for family members receiving care at a distant facility are also avoided.
The health system was recently recognized as the first Critical Access Hospitals in the U.S. to use supersaturated oxygen therapy for acute heart attacks and to implant remote monitoring devices in order to better care for advanced heart failure patients.

Services offered
Emergency heart attack care 24 hours a day, 7 days per week, 365 days a year

Call rotation includes both a general and interventional cardiologist 24/7/365
On-site, on-call cardiologist at each hospital of the system's hospitals weekdays from 8:00am – 4:00pm.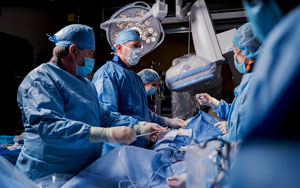 Cloud-based notification system allowing field paramedics to provide hospital care teams with pre-arrival critical patient data that decreases time so critical for STEMI treatment
Supersaturated oxygen therapy for acute myocardial infarction
Noninvasive cardiology testing including stress test, echocardiography and vascular testing
Peripheral vascular interventions
Pacemaker placement and monitoring
Acute pulmonary embolism treatment
Remote intrapulmonary monitoring for congestive heart failure patients
Comprehensive deep venous thrombosis (DVT) clinic
Inpatient cardiovascular consultations
Same day/next day cardiology office appointments
Cardiology screening and prevention
Participation in the American College of Cardiology's National Cardiovascular Data Registry (NCDR) in order to measure outcomes, analyze quality of care, and allow comparison to national benchmarks
Routine internal peer review of all heart attack cases in addition to internal quality monitoring of additional measures
Results
Since August 2019:
Over 1,000 procedures have been performed
Over 300 pacemakers and implantable loop recorders placed with ongoing monitoring
Transfers for acute myocardial infarctions have ceased
Transfers for conditions with a differential diagnosis that includes potential for an acute cardiac issue have ceased
Decreased transfers for higher level of care
As of 2020, quality metrics achieved are:
Acute myocardial infarction door-to-treatment AHS time is 51 minutes compared to a national benchmark of 90 minutes.
Favorable rating on all NCDR quality metrics
This video shares a local patient's perspective of his care from the Avita heart program:
Challenges
Financial challenges included the multi-million dollar initial investment in equipment, training, and workforce.
Altering EMS transfer patterns with well-established programs even after becoming the closest level II cath lab.
Workforce recruitment/retention challenges of interventional cardiologists.
Since education and prevention are key in lowering cardiovascular disease morbidity and mortality, COVID-19 physical distancing guidelines have decreased community outreach and may impact the originally predicted long-term changes in the service population's cardiovascular health.
Additionally, COVID-19 has likely decreased the number of patients seeking care for cardiovascular disease and also may negatively impact morbidity and mortality data.
Replication
Though large urban healthcare systems that acquire smaller rural systems promote "hub-and-spoke" models, AHS leadership pointed out that this strategy has also led to closure of rural hospitals. AHS remains a community health system independent of a larger metropolitan health system and its governance system allows decision-making to focus on prevention and care needs of its local service area, as evidenced by the Avita Heart Program.
Other rural community hospitals wanting to impact the health and well-being of their population by targeting cardiovascular disease might want to consider implementing a comprehensive cardiology program with a level II cardiovascular lab to provide local life-saving care and services that can decrease transfers and keep care local. In the long-term, the financial status of the organization may also see positive results.
Employment of a cardiology director with cath lab start-up experience and workforce recruitment duties was key in the start-up.
Contact Information
Michael Davis MD, Medical Director Cardiac Catheterization Services
Avita Health System
614.886.5744
mpdavis@avitahs.org
Topics
Cardiovascular disease
Care coordination
Chronic disease management
Critical Access Hospitals
Governance of healthcare organizations
Health conditions
Health disparities
Healthcare networks
Hospitals
Inpatient care
Outpatient care
Population health

States served
Ohio
Date added
April 18, 2021
Suggested citation: Rural Health Information Hub, 2021. Avita Health System Comprehensive Cardiology Program [online]. Rural Health Information Hub. Available at: https://www.ruralhealthinfo.org/project-examples/1088 [Accessed 6 December 2023]
Please contact the models and innovations contact directly for the most complete and current information about this program. Summaries of models and innovations are provided by RHIhub for your convenience. The programs described are not endorsed by RHIhub or by the Federal Office of Rural Health Policy. Each rural community should consider whether a particular project or approach is a good match for their community's needs and capacity. While it is sometimes possible to adapt program components to match your resources, keep in mind that changes to the program design may impact results.