Recovery Kentucky
Summary
Need: To provide housing and recovery services for rural Kentuckians dealing with substance use.
Intervention: Recovery Kentucky has 8 rural locations and provides apartments within a congregate living environment and an opportunity to begin recovery from substance use disorder in a structured, peer-led 12-step environment.
Results: The rural and urban centers serve up to 2,200 people annually. An independent university-led resident outcome evaluation showed significant improvements in clients' drug and alcohol use, housing and employment status, decrease in criminal justice improvement, and improved health and mental health.
Description
In 2021, 2,250 Kentuckians died from a drug overdose, a 14.5% increase from 2020.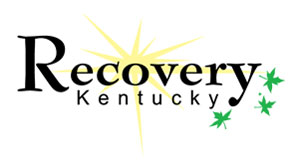 Recovery Kentucky provides housing and recovery services for rural Kentuckians dealing with substance use. The program is led by the Kentucky Housing Corporation (KHC), the state Department of Corrections, and the state Department for Local Government. It has 17 locations in rural and urban Kentucky. The rural locations are:
Campbellsville
Emmalena
Evarts
Grayson
Hopkinsville
Paducah
Richmond
Somerset
Services offered
Recovery Kentucky has four program components. For the first two phases, residents live in a dormitory setting for about 6 weeks. After that period, a resident moves into an apartment – either a shared 2-bedroom or a single 1-bedroom – where they stay until they exit the program:
Safe, Off-the-Street: The program's entry point educates clients on the program.
Motivational Track: Clients begin attending educational classes and are mentored by residents further along in the program. Residents have job responsibilities (such as laundry or meal preparation) while attending 12-step meetings at the facility and in the community.
Phase 1: Clients complete a 28-session program called "Recovery Dynamics." In addition, clients participate in Life Skills classes to improve their financial literacy and learn about housing and employment opportunities once residents complete this 6- to 8-month residential recovery program.
Phase 2: Those who have completed Phase 1 can gain employment in the community (and may continue to reside in the facility) or become Peer Mentors to clients who are in the first three phases of the program. Peer Mentors teach classes and mentor residents on ways to maintain recovery.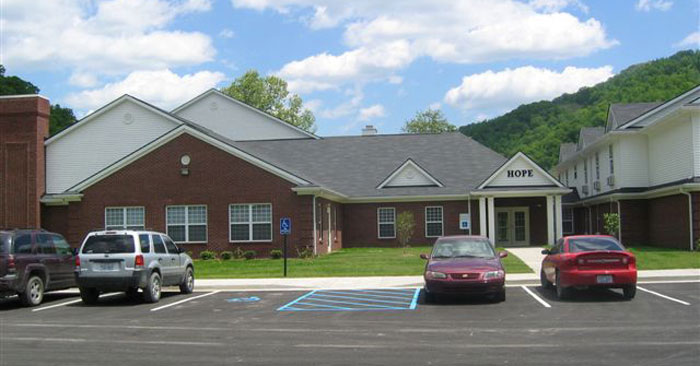 Results
In total, the rural and urban centers serve up to 2,200 people in Kentucky every year.
Between 2021 and 2022, the University of Kentucky Center on Drug and Alcohol Research conducted the twelfth annual Recovery Center Outcome Study. Its findings are not rural-specific, but still show improvements in clients' drug use, housing, and employment situations. In fiscal year 2021, 1,458 clients from 18 participating programs completed intake interviews, reporting on their health and behaviors in the 6 months before entering Recovery Kentucky. In fiscal year 2022, 283 clients, chosen at random, completed follow-up interviews:
15% of clients reported illegal drug use at follow-up, compared to 89% at intake
8% of clients reported alcohol use at follow-up, compared to 41% at intake
15% of clients reported struggling to access healthcare for financial reasons at follow-up, compared to 21% at intake
20% of clients struggled to meet basic needs at follow-up, compared to 33% at intake
11% of clients reported being homeless at follow-up, compared to 29% at intake
83% of clients were employed for at least a month at follow-up, compared to 44% at intake
On average, the 283 clients in the follow-up interviews received about 7.6 months of services from Recovery Kentucky. About 82% of these clients had been referred to Recovery Kentucky by the state's Department of Corrections and 18% were not. These clients gave an average score of 8.5 out of 10 to rate their experience with Recovery Kentucky.
The program also reported a return on investment of $2.00 for every dollar invested in Recovery Kentucky.
Challenges
Program coordinators reported some hesitation from rural communities about bringing in a recovery program. However, once the programs were established, the communities came to embrace the recovery programs. People in recovery in the community, along with churches and civic organizations, went out of their way to support these recovery centers. The residents of these recovery centers also looked for opportunities to give back to the community through volunteer services and other forms of help to show their gratitude for how the community treated the residents of the recovery centers.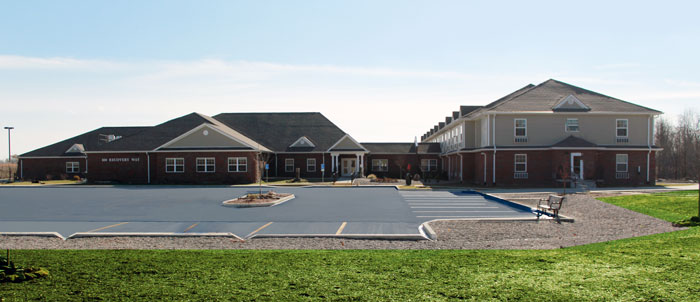 Replication
Find local stakeholders as well as one or two community leaders who can advocate for and promote your program. Some community members may resist a program like this in their community or neighborhood, so these stakeholders and leaders can help address any concerns or misconceptions.
Recovery Kentucky partners with the Department of Corrections, who helps divert people who have been arrested for drug use to the Recovery Kentucky program. In addition, the Department of Corrections funds day-to-day operating costs (less than half of what the state pays per diem to incarcerate people). In addition, the program partners with a state research-focused university to collect program data for improvement and funding purposes.
The nonprofit organization The Fletcher Group provides technical assistance to recovery housing programs.
Contact Information
Mike Townsend, Administrator
KHC Recovery Kentucky Program
502.564.7630 Ext. 715
mtownsend@kyhousing.org
Topics
Housing and homelessness
Substance use and misuse

States served
Kentucky
Date added
February 21, 2023
Suggested citation: Rural Health Information Hub, 2023. Recovery Kentucky [online]. Rural Health Information Hub. Available at: https://www.ruralhealthinfo.org/project-examples/1106 [Accessed 31 March 2023]
Please contact the models and innovations contact directly for the most complete and current information about this program. Summaries of models and innovations are provided by RHIhub for your convenience. The programs described are not endorsed by RHIhub or by the Federal Office of Rural Health Policy. Each rural community should consider whether a particular project or approach is a good match for their community's needs and capacity. While it is sometimes possible to adapt program components to match your resources, keep in mind that changes to the program design may impact results.