Jefferson Healthcare Prescription CSA
Summary
Need: To increase food security among low-income patients living with cancer and diabetes in rural Jefferson County, Washington.
Intervention: A local healthcare system partnered with a small organic farm to offer weekly produce boxes to eligible low-income patients.
Results: 10 patients participated in the Jefferson Healthcare prescription CSA program in 2022. In 2023, the program grew to serve 15 patients.
Description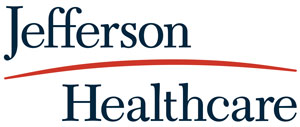 Jefferson Healthcare is an accredited 25-bed Critical Access Hospital and a system of primary and specialty care clinics providing services to 29,000 residents of rural Jefferson County, Washington. In 2022, the Jefferson Healthcare Population Health Department piloted a 10-patient prescription CSA (community-supported agriculture) program through their oncology clinic.
The program was developed in partnership with Goosefoot Farm, a grassroots free food initiative based in Chimacum, Washington. Goosefoot provides fresh, organic, nutrient-dense fruits and vegetables to Jefferson County residents for no charge. In 2022, Goosefoot Farm grew and donated over 16,000 pounds of organic food to community members, including Jefferson Healthcare patients living with cancer.
For the 2023 season, Jefferson Healthcare secured funding to support the farm and expanded the program to serve patients in their diabetes education program. The program grew to serve 15 patients in 2023.
The Jefferson Healthcare prescription CSA program is part of a broader constellation of initiatives that aim to address food insecurity while simultaneously supporting local farmers. In partnership with the Jefferson County Farmers Market Association (JCFMA), Jefferson Healthcare also administers a VegRx program for low-income children.
Jefferson Healthcare prioritizes offering fiscal support and collaboration to local farms which are operated by farmers from historically marginalized populations. They believe that "moving beyond whole-person-care to whole-community-care" can be an effective and fiscally responsible mechanism for improving population health while addressing systemic inequities.
Services offered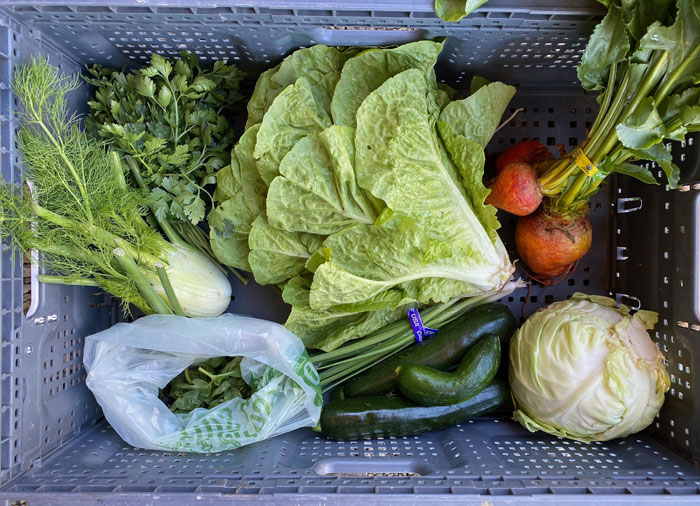 Each week during the growing season, eligible low-income cancer and diabetes patients receive a free box of fresh, organic produce from a local farm.
Results
Program leadership administered a survey to participants in 2022 and used the feedback to improve their systems for 2023.
Positive survey responses included:
"Fresh foods are so much better, especially in cancer recovery – but so much more expensive. And the morale boost of having tangible 'care' can't be overstated either."
"We loved opening the box and planning meals with what we found."
"I felt as if I had enough food to last me a week!"
"One less worry on my mind."
Constructive survey responses included:
"There were a lot of chards and kales and leafy veggies – as a single person, I could not eat them fast enough, and some went bad."
"My husband has serious swallowing issues, so we gave most of the kale to a neighbor."
Challenges
The primary challenge for program organizers has been staffing – both internally and at partner agencies. Vacancies in key roles have made workflows much less smooth.
Replication
Program organizers partnered initially with departments which address the social determinants of health or lifestyle changes as part of the treatment and recovery process; the oncology clinic and diabetes education program were natural choices for the pilot process. Clinicians in these programs tend to see their patients regularly, often weekly. This frequency allows care teams to get to know their patients and understand who may need additional nutrition or resources during their care.
Topics
Cancer
Critical Access Hospitals
Diabetes
Food security and nutrition
Wellness, health promotion, and disease prevention

States served
Washington
Date added
July 20, 2023
Suggested citation: Rural Health Information Hub, 2023. Jefferson Healthcare Prescription CSA [online]. Rural Health Information Hub. Available at: https://www.ruralhealthinfo.org/project-examples/1117 [Accessed 22 September 2023]
Please contact the models and innovations contact directly for the most complete and current information about this program. Summaries of models and innovations are provided by RHIhub for your convenience. The programs described are not endorsed by RHIhub or by the Federal Office of Rural Health Policy. Each rural community should consider whether a particular project or approach is a good match for their community's needs and capacity. While it is sometimes possible to adapt program components to match your resources, keep in mind that changes to the program design may impact results.