Angel Flight West
Summary
Need: Free, non-emergency air travel for people of all ages ages who need to access medical care and other essential services far from home.
Intervention: A network of more than 1,600 pilots donate their time, skills, aircraft, and all costs associated with flying to help families and individuals in need in 12 western states.
Results: Families are able to receive vital medical treatment and have other needs met that might not otherwise be possible because of financial, medical, or geographic limitations.
Description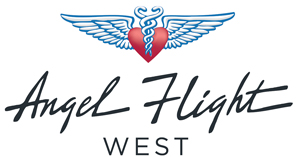 The mission of Angel Flight West (AFW) is to deliver health and hope using donated flights to serve those with healthcare or other compelling human needs. Headquartered in Santa Monica, California, AFW links volunteer private pilots with people whose non-emergency healthcare conditions require them to travel long distances to and from medical facilities. AFW serves 12 western states: Alaska, Arizona, California, Colorado, Hawai'i, Idaho, Montana, Nevada, Oregon, Utah, Washington, and Wyoming.
When weather or other circumstances keep small aircraft grounded, AFW's partners – Alaska Airlines, Hawaiian Airlines, JSX, and Mokulele Airlines – donate tickets. AFW also has a Passenger Assistance Fund that allows them to purchase airline tickets or ground transportation when volunteers are not available.
The costs of all flights are donated and there's never a charge for an AFW mission.
The initial request for an AFW flight can be submitted by a passenger or medical professional online or over the phone. Typically, AFW requires a minimum of one week's notice.
To be eligible for an AFW mission, a person must have a financial or other compelling need. Another reason for using AFW is living in a rural area where the closest medical facility for treatment of their condition may be hundreds of miles away. With over 5,000 general aviation airports located throughout the nation, access to healthcare using air transportation has become easier.
Funding for Angel Flight West comes primarily from individual and corporate donations (both cash and in-kind), and foundations.
Services offered
Angel Flight West provides the following services for patients:
Transportation to and from appointments for those who are medically stable and able to board the plane with minimal assistance. Many passengers are flying for treatments like chemotherapy, dialysis, and transplant follow-up.
Air transport to specialty medical camps for children and adults
Domestic violence relocation to transport survivors to a safe location
Assistance for military personnel taking part in therapeutic programs
Transport of blood, organ, and tissue donations
Disaster response to relocate displaced residents and deliver food, medical equipment, and other supplies
Air transport for transplant recipients
Compassion flights for persons traveling to care for or visit a seriously ill family member
Honor Flights for World War II veterans
On the ground, volunteer drivers – Earth Angels – ferry passengers to and from their departure and destination airports.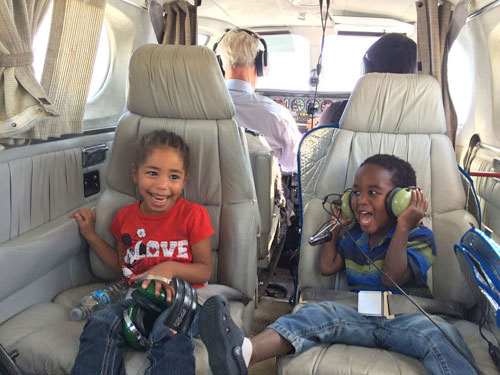 Results
Since the start of the program in 1983, Angel Flight West has celebrated the following successes:
Nearly 40 years of service with 100,000 missions completed
4,587 flights completed in 2022, an average of over 13 missions each day
2,024 patients and caregivers/companions served
One-fourth of AFW passengers are children or youth; at least half are persons of color, or from rural or other under-represented communities; and 80% are at low- or poverty income levels.
3,000+ total volunteers
Angel Flight West is increasing their outreach efforts to patients and medical providers to increase awareness of their services and have been noticed in the media:
In 2018, AFW received a FIERCE Award from the Biden Cancer Initiative for the help they provide to cancer patients.
Challenges
One of the biggest challenges is convincing potential passengers and healthcare facilities that Angel Flight West's services are completely free. Because it almost seems too good to be true, many people believe there must be a catch, although there isn't.
But it costs money to give away free services, so like many nonprofits, a continuing challenge is the financial aspect - primarily relying on income from donations.
Like the airline industry, Angel Flight West has been affected by the pilot shortage, and expanding their network of volunteers continues to be a challenge.
AFW has found that awareness of their flight services in healthcare settings isn't as widespread as it could be. They are currently working on increasing their outreach to patients and providers while also accelerating their pilot recruitment efforts.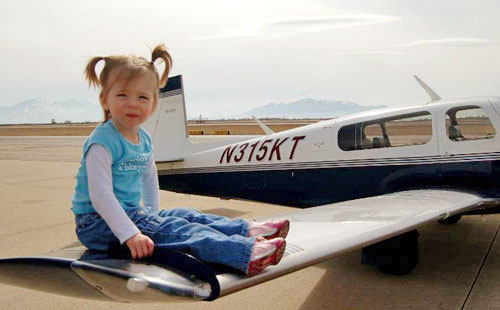 Replication
The three key factors to success in running an organization like AFW are a network of dedicated volunteers, a passionate and compassionate staff, and a visionary and supportive Board of Directors.
Integral to the success of AFW is the Angel Flight Information Database System (AFIDS). In 2012 it was released as open source software for use by other volunteer pilot organizations.
Available on the Angel Flight West website is a useful page with many forms and documents available for downloading, including the Command Pilot Manual, electronic waivers of liability, and the Orientation Getting Started Guide.
Topics
Access
Transportation

States served
National/Multi-State, California
Date added
June 7, 2007
Date updated or reviewed
March 3, 2023
Suggested citation: Rural Health Information Hub, 2023. Angel Flight West [online]. Rural Health Information Hub. Available at: https://www.ruralhealthinfo.org/project-examples/399 [Accessed 4 June 2023]
Please contact the models and innovations contact directly for the most complete and current information about this program. Summaries of models and innovations are provided by RHIhub for your convenience. The programs described are not endorsed by RHIhub or by the Federal Office of Rural Health Policy. Each rural community should consider whether a particular project or approach is a good match for their community's needs and capacity. While it is sometimes possible to adapt program components to match your resources, keep in mind that changes to the program design may impact results.