Healthy Connections, Inc. Healthy Families Arkansas
Summary
Need: High poverty rates and lack of access to healthcare make caring for unborn and newborn children difficult for young mothers in Arkansas's Polk and Garland Counties.
Intervention: An Arkansas-based program provides a national healthcare service to expectant and young mothers. Prenatal check-ups, education, transportation, well-baby checks and child immunizations are all provided by the Healthy Connections, Inc.
Results: The program's results demonstrate an increase in first trimester prenatal care rates and child immunization rates, as well as a dramatic decrease in confirmed cases of child abuse.
Description

Since research shows that home visiting can break the cycle of poverty, teen pregnancy, and adverse childhood experiences (ACEs), a coalition of various organizations from western Arkansas came together to form a solution. Healthy Connections, Inc. (HCI), a federal community health center, was created to offer uninsured or underinsured residents in Polk, Garland, Hot Springs, Montgomery, Pope, Pulaski, Sevier, Saline and Clark Counties services at a discounted rate.
HCI administers Healthy Families America (HFA), an evidence-based national program that provides home visits. In 2011, HFA was designated by the U.S. Department of the Health and Human Services as 1 of 7 proven home visiting models. HCI chose the HFA program model to offer home visits through outreach workers to single or low-income parents; households with a history of abuse, mental illness, or domestic violence; and young or expectant mothers up to 25 years of age, with the exception of high-risk parents who can be served regardless of age as long as they meet at least four of the factors considered high-risk. All services are free and are provided regularly until the child is 3 years old. HCI is fully accredited by Healthy Families America.
This video describes the help that HCI offers to young families in Arkansas:
In each county, a coalition made up of health and social service agencies provide the bulk of referrals to HCI HFA. The program also receives support from the Arkansas Home Visiting Network, a group developed from the federal Maternal, Infant, and Early Childhood Home Visiting Program dollars granted to the Arkansas Department of Health.
The original project (Healthy Families Arkansas) was funded by a Federal Office of Rural Health Policy Rural Health Care Services Outreach grant and began in 1998. As the Healthy Connections, Inc. program has evolved, they have received funds from the Office of Adolescent Health (which merged with the Office of Population Affairs in June 2019), Daughters of Charity: Province of the West, and the Arkansas Children's Trust Fund, to name a few.
Services offered
HCI HFA outreach workers provide the following services to clients: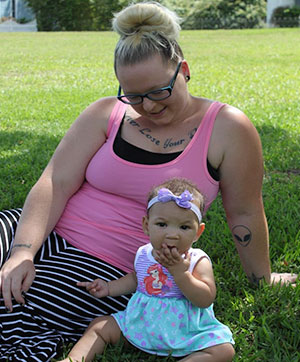 Design customized service plans to meet individual needs
Ensure doctor visits and well-baby checks are completed
Provide pregnancy education
Ensure immunizations are up to date
Offer home visits to provide education on a variety of topics, including parenting, child development, nutrition, etc.
Provide activities for mom and baby to enjoy together to promote development
Address any other family needs
Connect to community resources
Routine screening and assessment of parent-child interactions, child development, and maternal depression
Provide transportation to medical appointments as needed when available
Results
The HCI HFA program continues to succeed in achieving its objectives:
98% of children in the program receive well-baby checks and immunizations.
97% of pregnant women receive 13 prenatal visits and participate in at least 6 prenatal education classes.
In 2021, 649 home visits were completed and 404 referrals were made to community resources.
The number of confirmed cases of child abuse have dramatically decreased. For families already involved with child welfare, recurrence of maltreatment was reduced by one-third.

Publications:
One study published in the American Journal of Public Health found that adolescent mothers enrolled in the program had better parenting scores than mothers in the control group.
McKelvey, L., Burrow, N., Balamurugan A., Whiteside-Mansell, L., Plummer, P. (2012). Effects of home visiting on adolescent mothers' parenting attitudes. American Journal of Public Health, 102(10). Article Abstract.
Challenges
The HCI HFA model can address many of the challenges endemic to communities that have a limited number of service providers helping an underserved population. At-risk families and young mothers can lack the knowledge, resources, or initiative to participate in community-based programs.
Replication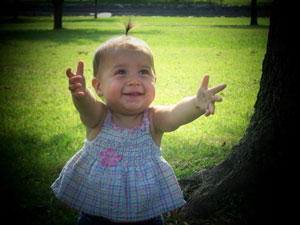 A culturally competent in-home education program can provide information and resources for young families and mothers when and where they are most needed. Communities wishing to replicate this program should consider the particular needs of their clients and what medium is best for delivering information.

HCI HFA utilizes the Arkansas Home Visiting Network Training Institute to provide all outreach workers in the state with relevant professional development. The training is also available online. The Healthy Families America's core training curriculum is also used to train their outreach workers.
Topics
Children and youth
Maternal health and prenatal care
Teen pregnancy
Women

States served
Arkansas
Date added
July 13, 2005
Date updated or reviewed
December 16, 2022
Suggested citation: Rural Health Information Hub, 2022. Healthy Connections, Inc. Healthy Families Arkansas [online]. Rural Health Information Hub. Available at: https://www.ruralhealthinfo.org/project-examples/49 [Accessed 11 December 2023]
Please contact the models and innovations contact directly for the most complete and current information about this program. Summaries of models and innovations are provided by RHIhub for your convenience. The programs described are not endorsed by RHIhub or by the Federal Office of Rural Health Policy. Each rural community should consider whether a particular project or approach is a good match for their community's needs and capacity. While it is sometimes possible to adapt program components to match your resources, keep in mind that changes to the program design may impact results.