The Hospital Cooperative Mobile MRI
Summary
Need: Critical Access Hospitals in Idaho were not able to afford a fixed MRI system.
Intervention: The hospitals partnered to purchase a mobile MRI unit to travel among facilities.
Results: The MRI unit went into service in 2012, providing hundreds of scans per month and traveling among six member hospitals in rural Idaho.
Description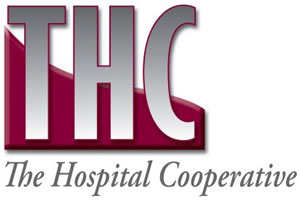 The Hospital Cooperative (THC) is a health network in Idaho consisting primarily of Critical Access Hospitals. These small, rural hospitals were not able to afford a fixed magnetic resonance imaging (MRI) system, so they partnered to purchase and share a mobile MRI unit that travels among hospitals and provides MRI services to rural patients who otherwise would have to travel to other communities. THC partnered with an MRI services company and six member hospitals in 2011.
Services offered
The mobile unit travels among the six member hospitals, providing half-day service to each hospital instead of full-day service, thereby allowing each hospital to have the unit multiple times per week. This is much more convenient for patient scheduling.
Results
The new mobile MRI unit was first used in early 2012. Since then, it has been successfully traveling among the six member hospitals, providing MRIs to patients who otherwise would have to travel for the service. As many as 160 scans per month have been completed with the mobile MRI, and feedback has been positive.
THC met budget targets and now completely owns the mobile MRI system. After a few months of being in service, the mobile MRI unit received a marketing wrap in order to take advantage of the "mobile marketing" the unit provided.
Challenges
One barrier is the ongoing maintenance of the unit, as THC has had unexpected repairs.
In addition, two of the original partners utilizing the mobile MRI decided to get a fixed unit at the hospital, but THC was able to fill in the schedule with non-member hospitals. Enough revenue was still generated to make the program successful.
The participating hospitals experienced a slight dip in MRI usage from February to May 2020 due to the COVID-19 pandemic.
Replication
The time the MRI unit spends at each hospital – half a day versus a full day – allows the unit to visit each hospital multiple times per week. This helps the hospitals and patients when scheduling MRIs. Hospitals should consider the length of time and the number of visits per week the MRI will "reside" at each hospital.
THC learned that securing funding can be a difficult and lengthy process for such an ambitious project. THC required a five-year commitment from each of the participating hospitals to help secure financing. Many business models were considered in order to find the best fit for the program. THC recommends that hospitals secure funding early and allot enough time to communicate business plans and contracts with all participating hospitals. THC highly recommends utilizing the mobile marketing aspect of a traveling MRI system by installing a marketing wrap around the mobile unit.
THC also recommends developing a repair fund, as it will be easier to pay for unexpected repairs.
Topics
Healthcare networks
Hospitals
Mobile and episodic healthcare delivery

States served
Idaho, Wyoming
Date added
November 15, 2012
Date updated or reviewed
September 28, 2022
Suggested citation: Rural Health Information Hub, 2022. The Hospital Cooperative Mobile MRI [online]. Rural Health Information Hub. Available at: https://www.ruralhealthinfo.org/project-examples/715 [Accessed 4 June 2023]
Please contact the models and innovations contact directly for the most complete and current information about this program. Summaries of models and innovations are provided by RHIhub for your convenience. The programs described are not endorsed by RHIhub or by the Federal Office of Rural Health Policy. Each rural community should consider whether a particular project or approach is a good match for their community's needs and capacity. While it is sometimes possible to adapt program components to match your resources, keep in mind that changes to the program design may impact results.