Healthy Places NC
Summary
Need: Due to systemic issues and historic lack of investment, people living in under-resourced rural communities in North Carolina– especially people of color– have poorer health than those living in urban areas.
Intervention: Funded by the Kate B. Reynolds Charitable Trust, Healthy Places NC invested $100 million over 10 years in rural North Carolina counties to improve residents' health.
Results: Healthy Places NC has generated excitement and promoted collaboration in the participating communities. A full evaluation of the first 10 years of the program will be released in fall of 2024.
Description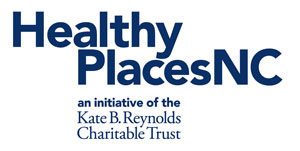 The Kate B. Reynolds Charitable Trust works for equitable access to quality health care, education, and economic opportunity for every resident of Forsyth County and across the state of North Carolina. The Trust works in partnership with communities for racial equity and systems change, as data show that too many people are marginalized by race and place.
Launched by the Trust in 2012, Healthy Places NC first worked with 10 of the state's most rural and under-resourced counties to improve health outcomes and help residents thrive. The Trust team spent time listening to and learning from residents about the opportunities and challenges facing their communities. Over 10 years, residents of Healthy Places NC counties – led by grassroots organizations and people of color – have worked to tackle issues including substance misuse, adverse childhood experiences (ACEs), equitable food systems, and access to recreation.
The initiative began with 10 Healthy Places NC counties:
Beaufort
Bladen
Burke
Columbus
Halifax
Edgecombe
McDowell
Nash
Robeson
Rockingham
In 2022, the Trust announced it had reached its $100 million commitment to those counties and would expand the initiative statewide. The Trust continues to partner with community leaders, connecting them to regional and statewide initiatives that are working to change systems and improve health.
The Trust's work with rural communities continues under the Healthy Places NC name and includes a special focus on Eastern North Carolina, where data shows the largest health disparities by race and place in the state.
Through Healthy Places NC, the Trust partners with community organizations to build the capacity of new leaders, bring unlikely partners together, and impact local, county, and state policies to support thriving communities and a healthier state.
Services offered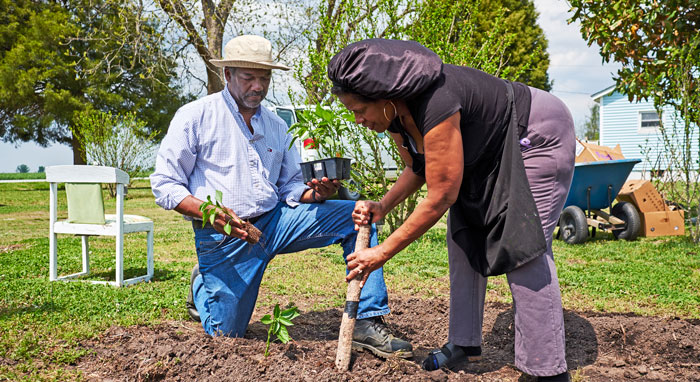 Healthy Places NC counties identify health issues, set goals, and build capacity for their residents to lead and complete the work. Health issues that have been identified as priorities by Healthy Places NC counties include:
Equitable access to healthy food and recreation: increasing healthy and active living in communities with low incomes
Substance misuse: reducing rates of substance misuse and overdose deaths
Access to care: increasing alignment and coordination of healthcare for residents with low incomes as well as increasing access to insurance and safety net providers for individuals and communities with low incomes
Adverse childhood experiences: addressing childhood trauma for children from neighborhoods with low incomes
Results
Healthy Places NC has generated excitement and promoted collaboration in the participating communities. A full evaluation of the first 10 years of the program will be released in the fall of 2024.
By listening to community members, applying an equity lens, and focusing on scale and sustainability, the Trust and the participating counties continue to:
Make health improvement a shared community value
Focus on changing the systems that have historically held residents back
Achieve quantifiable progress toward improving outcomes on major health indicators
Healthy Places NC has also been identified as a national example by County Health Rankings & Roadmaps.
Challenges
Healthy Places NC looks different in each county and requires listening to community members and providing flexibility in funding and approaches.
Creating and sustaining long-term excitement and motivation on selected health issues among multiple partners requires consistent and deep involvement by Trust staff and partners.
In historically under-resourced communities, it can take a long time to build an ecosystem of organizations with the staff, leadership, and financial stability to meaningfully contribute to local health improvement. Centering racial equity in this work is critical, and the Trust is investing in the power of leaders of color to ensure the people most impacted by disparities can play a leadership role in the change they want to see to improve health.
The Trust team is thinking deeply and strategically about how to sustain and grow the work on the ground long-term to change the systems that have marginalized rural communities and created the health disparities that exist today.
Replication
To help make Healthy Places NC successful, the Trust:
Selected counties that were ready for change
Developed regional support systems
Redefined relationships with in-state partners
Provided ongoing technical assistance tailored to the needs of each county
Provided general operating support and capacity building to grassroots organizations
Sought out and built relationships with organizations led by and serving people of color
Connected local community efforts with statewide systems-change work around the health issues identified by the counties
Topics
Philanthropy
Population health
Wellness, health promotion, and disease prevention

States served
North Carolina
Date added
June 8, 2015
Date updated or reviewed
July 31, 2023
Suggested citation: Rural Health Information Hub, 2023. Healthy Places NC [online]. Rural Health Information Hub. Available at: https://www.ruralhealthinfo.org/project-examples/801 [Accessed 11 December 2023]
Please contact the models and innovations contact directly for the most complete and current information about this program. Summaries of models and innovations are provided by RHIhub for your convenience. The programs described are not endorsed by RHIhub or by the Federal Office of Rural Health Policy. Each rural community should consider whether a particular project or approach is a good match for their community's needs and capacity. While it is sometimes possible to adapt program components to match your resources, keep in mind that changes to the program design may impact results.