Vivir Mejor! (Live Better!) System of Diabetes Prevention and Care
Summary
Need: To address high rates of diabetes in rural Hispanic/Latino populations near the U.S.-Mexico border.
Intervention: A comprehensive, culturally competent diabetes education program was implemented in Santa Cruz County, Arizona.
Results: Since 2012, this program has helped participants better manage their diabetes and increase healthy living behaviors.
Description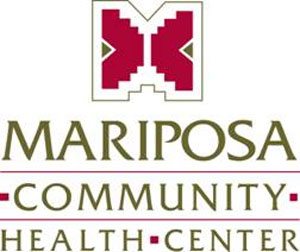 Vivir Mejor! was created by the Mariposa Community Health Center (MCHC) in response to the overwhelming prevalence of diabetes in the Hispanic/Latino communities near the U.S.-Mexico border.
In Santa Cruz County, Arizona, 37% of adults were found to be overweight, surpassing the state's average. Of great concern was the increase in obesity among adults from 26% in 2005 to 37% in 2007. This can partly be attributed to the population's high consumption of refined foods that were low in fiber, and high in sugar, fat, and salt.
Vivir Mejor! is structured around culturally competent diabetes education classes based on the Pasos Adelante (Steps Forward), an evidence-based curriculum. Classes are delivered by Promotoras, the Community Health Workers. With this method, classes are held once a week for 1½ to 2 hours over a 3-year period. Classes are also supplemented by physical activity sessions taught by trained/certified instructors. By the end of the second year, physical education sessions increase to four days a week.
Program participants and their family members were recruited within the community or referred by MCHC providers.
Partnering organizations for this program include Southeastern Arizona Area Health Education Center (SEAHEC), the Nogales Community Food Bank (NCFB), Nogales Community Development, Santa Cruz County Superintendent of Schools, Cosechando Bienestar (Harvesting Well-being), a Critical Access Hospital, a university, and a wellness network.
This program received support from a 2012-2015 Federal Office of Rural Health Policy Rural Health Care Services Outreach grant.
The following video contains staff and patients discussing how Vivir Mejor! has impacted the lives of many in the region.
Services offered
Vivir Mejor! covered the following topics in the Pasos Adelante education courses:
What is Diabetes?
Nutrition & Diabetes
The Heart & Diabetes
What am I Eating?
Complication of Diabetes
Foot Care
The Effects of Stress
Counting Carbs
The physical activity classes included:
Yoga
Aerobics
Body Strengthening
Rhumba
Nutrition counseling was provided and included 30 minute one-on-one sessions provided via teleconferencing by a registered dietitian in the first year. In the second and third years, a bilingual nurse practitioner/certified diabetes educator conducted the sessions.
The Nogales Community Food Bank (NCFB) prepared and distributed diabetic food boxes to Vivir Mejor! participants who attended at least five diabetes education classes and completed a post-test. The boxes included items tailored to support the diets of people with diabetes and their families. Vivir Mejor! also conducted outreach activities to raise awareness about diabetes and sponsored activities that promote diabetes prevention.
Vivir Mejor! also conducted outreach activities to raise awareness about diabetes and sponsored activities that promote diabetes prevention.
Results
Post-test results for Vivir Mejor! demonstrated participant increased knowledge of diabetes management and greater knowledge of HbA1c (glycated hemoglobin) significance. By the third year, a marked decrease in the average number of self-reported weekly servings of unhealthy food groups was shown, along with a significant increase in the number of weekly vegetable servings. Of program participants, 47% increased their number of walks per week by the end of year three.
Due to its success, the model expanded to include several other chronic disease prevention categories. Results will be shared at completion of those projects in the next several years.
For more information about the Vivir Mejor! program:
Kunz, S., Ingram, M., Piper, R., Wu, T., Litton, N., Brady, J., Knudson, A.(2017). Rural Collaborative Model for Diabetes Prevention and Management: A Case Study. Health Promotion Practice. Abstract
Kunz, S., Ingram, M., Piper, R., Ochoa, S., Sander, A., Navarro, C., McKenzie, S. (2016). The Vivir Mejor! Consortium: A Rural, US-Mexico Collaborative Model to Prevent and Treat Diabetes. J Health Care Poor Underserved, 27(4A), 39-45. Abstract
Barriers
Challenges faced by Vivir Mejor! include:
Patient retention
Scheduling issues, in that participants often would not call to cancel appointments
Difficulty in contracting potential consortium partners
Replication
In order to create a similar program, it is important to:
Give patients reminder calls for sessions
Consider offering program incentives including a voucher for a diabetes-appropriate food box for attending five classes and completing the post test, small weights, yoga mats, and other exercise items
Contact Information
Rosie Piper, Health Promotion Coordinator
Mariposa Community Health Center
520.375.6050
RPiper@mariposachc.net
Topics
Chronic disease management
Community health workers
Diabetes
Hispanics and Latinos
U.S.-Mexico Border Region
Wellness, health promotion, and disease prevention

States served
Arizona
Date added
September 9, 2015
Date updated or reviewed
January 11, 2019
Please contact the models and innovations contact directly for the most complete and current information about this program. Summaries of models and innovations are provided by RHIhub for your convenience. The programs described are not endorsed by RHIhub or by the Federal Office of Rural Health Policy. Each rural community should consider whether a particular project or approach is a good match for their community's needs and capacity. While it is sometimes possible to adapt program components to match your resources, keep in mind that changes to the program design may impact results.