Vivir Mejor! (Live Better!) System of Diabetes Prevention and Care
Summary
Need: To address high rates of diabetes in rural Hispanic/Latino populations near the U.S.-Mexico border.
Intervention: A comprehensive, culturally competent diabetes education program was implemented in Santa Cruz County, Arizona.
Results: Since 2012, this program has helped participants better manage their diabetes and increase healthy living behaviors.
Description
Mariposa Community Health Center (MCHC), is a Federally Qualified Health Center (FQHC) providing healthcare in the border town of Nogales, Arizona. With a population of around 20,000, Nogales is 95% Hispanic/Latino, according to U.S. Census Bureau data and is located in Santa Cruz county with its total population about 84% Hispanic.
According to several government agency reports, about 20 per cent of the nation's population is Hispanic/Latino. Prior to COVID-19, their death rate was about 24% lower than in Whites and the leading causes of death in this racial/ethnic group was heart disease and cancer. However, According to the CDC,this population has a 50% chance of developing type 2 diabetes, developing it at a younger age, and experiencing higher rates of both kidney failure and diabetes-related blindness.
A 2020 American Heart Association report reviewing cardiovascular statistics revealed that Hispanic men, women, youth, and children have a high prevalence of many of the medical conditions leading to heart disease and stroke, such as diagnosed and undiagnosed diabetes, obesity, high cholesterol, and high blood pressure.
Because the average Hispanic/Latino age is nearly 15 years younger than Whites, prevention steps are anticipated to have a high impact on future disease rates, especially since this group represents the largest U.S. racial/ethnic minority population and is growing at the fastest rate.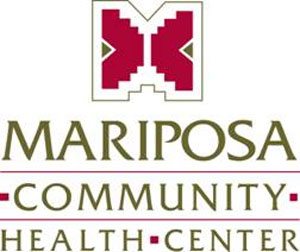 With the increasing disparities in Hispanic/Latino-specific health statistics emerging over a decade ago, in 2011 MCHC formed the Vivir Mejor! (Live Better!) System of Diabetes Prevention and Care Consortium, a multi- sector partnership that focuses on preventive care that originally included a Critical Access Hospital, a food bank, a university, the Southeastern Arizona Area Health Education Center (SEAHEC), and several other non-profit organizations. Under MCHC's continued leadership, current consortium members University of Arizona Prevention Research Center, Pinal Hispanic Council, a behavioral health provider, the AHEC, the community center, the Nogales Community Food Bank, women's club and the community's development center. The MCHC-led a consortium has been a three-time Rural Health Care Services Outreach Program grantee.
In 2012, grant work focused on further establishing an integrated system of diabetes care for their Hispanic/Latino diabetic patients using an approached that included state-of-the-art continuing medical education (CME) for primary care clinicians. For patients, enhanced self-management tools and increased family involvement/supports were added.
For selected participants, promoteras were able to enter clinical data via a specialized tool within the clinic's electronic health record allowing for improved tracking of grant outcome measures. Because this population is difficult to reach, key to bridging program barriers were promotoras-led education and community engagement efforts along with clinician engagement.
MCHC's 2015 grant focused on healthy eating by offering increased access to healthier foods and education about exercise in addition to hands-on interactive education on food preparation, along with an emphasis on changing food-choice habits paired with information on weight reduction.
Among the incentives provided for program completion were food boxes containing diabetes-appropriate food and provided by the contracted consortium partner, the Nogales Community Food Bank (NCFB).
MCHC was a Health Improvement Special Project (HISP) grantee and involved in a project that focuses on cardiovascular disease prevention in a target group age 50-74 years and incorporates the use of the previously available CDC heart age calculator.
Each of MCHC's grants has built on the successes of the previous grant outcomes. The use of culturally-sensitive, evidenced-based curricula and models of care that concentrate on diabetes, obesity, and more recently, heart health have all contributed to the success of Vivir Mejor. Other factors are:
Services offered
Some sample services offered from 2012-present:
Vivir Mejor! education topics using evidence-based Pasos Adelante in a once weekly session:

What is Diabetes? Nutrition & Diabetes, Heart & Diabetes, What am I Eating? Complications of Diabetes, Foot Care, The Effects of Stress, Counting Carbs

Physical activity classes included yoga, aerobic exercise, body strengthening, and Rhumba
Nutrition counseling with a Certified Diabetes Educator
Food budgeting classes
Provider trainings, including a day-long conference on motivational interviewing, provided by the 2012-2105 grant.
Specific components of the 2018-2021 grant are:
Cooking classes
Walking groups
Digital activity tracker
Behavioral health services
Heart age calculator use
Results
2012-2015 grant cycle outcomes:
According to post-test results, both groups improved HbA1c results:
Though the average HbA1c remained unchanged after 3 years, those with the highest values demonstrated significant improvements:

63 patients with HbA1c ≥ 9% decreased by 1.2%
99 patients with HbA1c ≥ 8% decreased by 0.7%

Overall success led to creation of Mariposa Care Plus to translate the promoteras/navigator model to hypertension and asthma
Also due to its success, the model expanded to include several other chronic disease prevention categories. Results will be shared at completion of those projects in the next several years.
For more information about the Vivir Mejor! program:
Kunz, S., Ingram, M., Piper, R., Wu, T., Litton, N., Brady, J., Knudson, A.(2017). Rural Collaborative Model for Diabetes Prevention and Management: A Case Study. Health Promotion Practice. Abstract
Kunz, S., Ingram, M., Piper, R., Ochoa, S., Sander, A., Navarro, C., McKenzie, S. The Vivir Mejor! Consortium: A Rural, US-Mexico Collaborative Model to Prevent and Treat Diabetes. J Health Care Poor Underserved. 2016. 27 (4A), 39-45.
Challenges
Challenges faced by Vivir Mejor! include:
Patient retention
Scheduling issues, in that participants often would not call to cancel appointments
Difficulty in contracting potential consortium partners
Replication
In order to create a similar program, it is important to:
Engage and regularly communicate with consortium partners
Experienced outreach workers to recruit participants
Key to participant retention: Incentives; friendly, trustworthy staff; reminder calls
Contact Information
Rosie Piper, Health Promotion Coordinator
Mariposa Community Health Center
520.375.6050
RPiper@mariposachc.net
Topics
Chronic disease management
Community health workers
Diabetes
Hispanic or Latino
U.S.-Mexico Border Region
Wellness, health promotion, and disease prevention

States served
Arizona
Date added
September 9, 2015
Date updated or reviewed
August 12, 2022
Suggested citation: Rural Health Information Hub, 2022. Vivir Mejor! (Live Better!) System of Diabetes Prevention and Care [online]. Rural Health Information Hub. Available at: https://www.ruralhealthinfo.org/project-examples/820 [Accessed 29 September 2023]
Please contact the models and innovations contact directly for the most complete and current information about this program. Summaries of models and innovations are provided by RHIhub for your convenience. The programs described are not endorsed by RHIhub or by the Federal Office of Rural Health Policy. Each rural community should consider whether a particular project or approach is a good match for their community's needs and capacity. While it is sometimes possible to adapt program components to match your resources, keep in mind that changes to the program design may impact results.