Trinity Hospital Twin City's Fit for Life
Summary
Need: To reduce obesity among adults in rural east central Ohio.
Intervention: Fit for Life Replication Project for Expansion was developed to make it possible to lose weight through practicing healthier lifestyle behaviors.
Results: Out of the 443 adults who have completed the program, 81% experienced weight loss, a tangible result of the program's overarching goal to enhance levels of health and fitness.
Description
Demographics are just part of the reason for the prevalence of poverty and health disparities in east central Ohio. Some of the area's counties are considered Health Professional Shortage Areas (HPSA). Exercise facilities and diet programs are sparse, and the number of obese adults is increasing yearly. As a result, the area ranks high in obesity-related illnesses such as heart disease, diabetes, and cancer.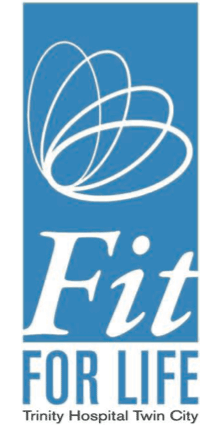 In 2012, Trinity Hospital Twin City (THTC) of Dennison, Ohio launched the Fit for Life Replication Project for Expansion (FFL) in Tuscarawas County that later expanded its services to Carroll, Harrison, Holmes, and Jefferson Counties. FFL's goal is to reduce the number of overweight and obese adults through their health and wellness program. By teaching healthy lifestyles in a class setting, FFL believes that weight loss and, ultimately, disease control will be a natural outcome for the population of which at least 30% is obese.
The FFL curriculum was developed by Trinity Hospital Twin City's Dr. Timothy McKnight in 2003, using material from the following institutions: the National Heart, Lung and Blood Institute, the Centers for Disease Control, the American Diabetes Association, the American Heart Association, and The National Weight Loss Control Registry. FFL instructors teach class members to expect, at minimum, the following results:
Lose at least 7 pounds from starting weight
Lower systolic blood pressure by about 7 points
Lower diastolic blood pressure by about 2.5 points
Lower total cholesterol by over 13 points
Lower triglyceride level by over 20 points
There were 5 consortium partners throughout the 2012-2015 grant-funded program, including Trinity Hospital Twin City, Carroll County General Health District, Harrison Community Hospital, Holmes County General Health District, and Trinity Health System.
This program received support from a 2012-2015 Federal Office of Rural Health Policy (FORHP) Rural Health Care Services Outreach grant. FFL has been able to continue a diabetes-specific focused program, the Diabetes Prevention Fit for Life Program, through a 2015-2018 FORHP Rural Health Care Services Outreach Grant Program grant.
Read more about Trinity Hospital Twin City's FFL program in the Rural Monitor article, Change from the Inside Out: Ohio Wellness Program Inspires Healthy Bodies Through Healthy Minds. The article also includes this video that features FFL graduate Marvin Fete's testimony of transformation:
Services offered
A typical FFL course includes weekly classes and a 12-week curriculum that teaches realistic lifestyle changes in order to achieve overall wellness. The classes last 90 minutes and include nutrition, exercise, health education, and personalized nutrition and fitness plans. Some of the class topics include:
Stress Management
The Wellness Choice
Nutrition for Life
Eat to Live
Food Labels
Cardiovascular Fitness
Flexibility Fitness
Strength Fitness
Disease Prevention
Healthy Aging
Results
As a direct result of FFL, participants gain an awareness of the impact that their healthy or unhealthy choices have on their bodies, and act accordingly. The following are the results from the 2012-2015 grant period:
443 adults completed FFL with an 81% average attendance rate of each session
64.4% of participants increased the number of days per week they engaged in at least 30 minutes of exercise
64.9% improved their daily intake of fruit and vegetables
81% experienced a weight loss (an average of 6.7 pounds per participant)
The average participant experienced over a 9-point decrease in total cholesterol
The following results are from the 2015-2018 Diabetes Prevention Fit for Life Program grant period:
79% experienced weight loss (average of 11 pounds per person); 36% lost 5% of their starting weight or more
34% of participants reduced their A1C level; 48% reduced their cholesterol
59% increased their daily intake of fruits and vegetables
66% increased the number of days per week they engaged in at least 30 minutes of exercise; 31% indicating they exercise 150 minutes or more each week
82% took advantage of the motivational counseling and fitness training offerings as part of the program
About 15 people who were considered prediabetic at the start of the program are now within normal A1C range
Reached the program goal of engaging 540 adults through classes and mini seminars, 135 were low-income
1,018 adults received free Hemoglobin A1C health screenings
Additional results from the Trinity Hospital Twin City's Fit for Life Program has been published in this journal article:
McKnight T., Demuth J.R., Wilson N., Leider J.P., Knudson A. (2018). Assessing Effectiveness and Cost-Benefit of the Trinity Hospital Twin City Fit For Life Program for Weight Loss and Diabetes Prevention in a Rural Midwestern Town, Preventing Chronic Disease, 15.
As a result of the Trinity Hospital Twin Cities FFL program:
Project Director Dr. Tim McKnight was invited to serve on the county-wide Obesity Committee Task Force.
Dr. McKnight was invited to participate on the White House Council for Rural Health in November of 2009.

Testimonials from patients enrolled in Fit for Life from January through April of 2015:
"FFL is a great program! I'm so impressed with the focus on 'Total Wellness' each week providing new information as if laying building blocks…At the end, I lost 15 pounds, lowered my blood pressure and total cholesterol, and my C Reactive Protein dropped four points! I have more energy and confidence! Thank you Dr. McKnight and all the FFL staff who were very encouraging."
"Fit for life is more than the title to a program, it is a mantra of a new beginning. I have always been told that if you know the theory of operation you can fix anything…For the first time in my life, I have lost over 30 pounds just by changing my eating habits and knowing how the foods we eat affect the cells on my body to create lasting results. Some people live to eat and others eat to live - this program creates the paradigm shift in the brain to know the difference."
Trinity Hospital Twin City's Fit for Life program is featured in RHIhub's Rural Obesity Prevention Toolkit Program Clearinghouse and the Rural Health Promotion and Disease Prevention Toolkit Program Clearinghouse.
Challenges
Dr. Tim McKnight and Fit for Life participant Larry Parrish.

FFL had an increasing number of low-income adults join the program. Through a local church, funds were provided to sponsor participants and provide transportation for those who needed rides to their classes.
Two grant partners withdrew from the project in 2013, so FFL secured another partner to teach the curriculum. Course leaders were trained week by week until a more thorough training session was established.
Coordinating communication between all partners was difficult initially, but the partners eventually established an effective communication system, and requests were responded to in a timely manner.
Attendance rates were lower than expected at locations outside of Tuscarawas County. After using new promotional ideas, one partner did experience an increase in attendance during the last grant year.
Replication
Provide a holistic approach to your training. Expand sessions to include thought pattern training through journaling exercises, positive reinforcement, testimonials, group discussion, and the arts.
Include positive behavior measurements (number of servings of healthy foods consumed, amount of physical activity, attitudes about healthy eating) along with your standard health measurements (weight, BMI, fat percentages, etc.) when tallying health results from participants.
Measure participants throughout the course of the program. Provide a follow-up letter to participants to show their progress.
Create documents that can easily be followed for replication purposes. Include things like expectations of coordinators and guidelines for conducting measurements with participants.
Explore sustainability for the program, especially in recruiting new sites and businesses for alternative funding.
The FFL curriculum and leadership training is available for those interested in launching the program in their own communities. To purchase the following materials, contact Jennifer Demuth (contact information listed below):
Customizable standardized curriculum workbook
Standardized guide for conducting a Fit for Life program
View the Fit for Life Community Brochure to read about the program.
Topics
Appalachia
Obesity and weight control
Physical activity
Wellness, health promotion, and disease prevention

States served
Ohio
Date added
October 30, 2015
Date updated or reviewed
November 19, 2018
Suggested citation: Rural Health Information Hub, 2018. Trinity Hospital Twin City's Fit for Life [online]. Rural Health Information Hub. Available at: https://www.ruralhealthinfo.org/project-examples/851 [Accessed 31 May 2023]
Please contact the models and innovations contact directly for the most complete and current information about this program. Summaries of models and innovations are provided by RHIhub for your convenience. The programs described are not endorsed by RHIhub or by the Federal Office of Rural Health Policy. Each rural community should consider whether a particular project or approach is a good match for their community's needs and capacity. While it is sometimes possible to adapt program components to match your resources, keep in mind that changes to the program design may impact results.