Tomah Hearing Loss Prevention Outreach
Summary
Need: Farmers are highly susceptible to permanent hearing loss due to prolonged exposure to loud machinery and livestock.
Intervention: Faculty and students from the audiology department at the University of Wisconsin-Madison supplied earplugs, free hearing testing, and hearing loss prevention education to attendees and participants at a local tractor pull.
Results: More than 16,000 pairs of earplugs have been distributed, and attendees have been receptive to the hearing loss prevention education provided by the audiology team.
Description
Faculty and graduate students from the University of Wisconsin-Madison Department of Communication Sciences and Disorders are reaching out to rural farmers and tractor pull fans on the issue of permanent hearing loss. This audiology team has attended the Tomah Tractor Pull annually since 2014, in order to hand out hearing protection and educate the attendees and participants, particularly farmers, on the risks of prolonged, unprotected exposure to high-decibel noises coming from tractors, other loud machinery, and even livestock.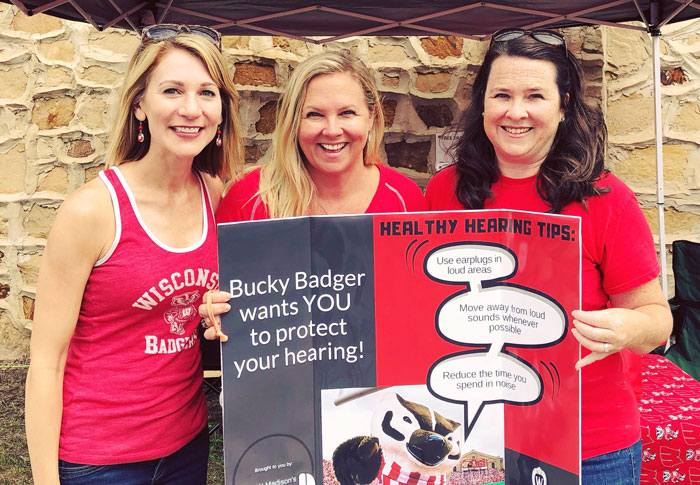 This outreach has been supported by a mini-grant from the Baldwin Wisconsin Idea Endowment, several Wisconsin Idea grants, and the UW Speech and Hearing Clinic.
Services offered
This team of two audiology clinical professors (audiologists) and audiology graduate students talks with tractor pull attendees, participants, and workers about healthy hearing habits and distributes hearing protection at this very loud event.
The grant money allowed the team to purchase an audiometer and calibrated sound level meter, which enabled them to measure the sound levels of the trucks and tractors throughout the event. This helped raise awareness of hearing loss by showing this visual display of high-decibel activity to the attendees and educating people on what decibel levels call for ear protection.
Results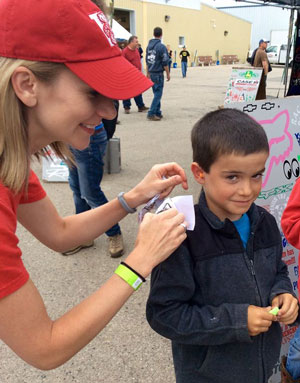 This program accomplishes two goals:
Give an immediate means of hearing protection (earplugs) to people at risk for hearing loss simply by attending the event
Educate attendees on ways to prevent permanent, noise-induced hearing loss
Program staff also informed the tractor pull attendees on the cumulative nature of hearing and the precautions one should take to protect hearing, even at an older age, to prevent further damage.
For more information on the audiology team's successful efforts:
Buhr-Lawler, M. (2017). A Hearing Loss Prevention Outreach Program for Farmers and Motorsports Enthusiasts. Seminars in Hearing, 38(2), 212-222.
Challenges
There is an ingrained cultural attitude among tractor pull attendees that discourages the use of hearing protection in this environment. Additionally, many of the attendees experience high levels of noise exposure in their work and other recreational activities. Most farmers are not required to participate in a mandatory hearing loss prevention program, so there are many at the tractor pull who have not considered using hearing protection as an important safety factor.
Due to the pandemic, outreach has not taken place the last two years.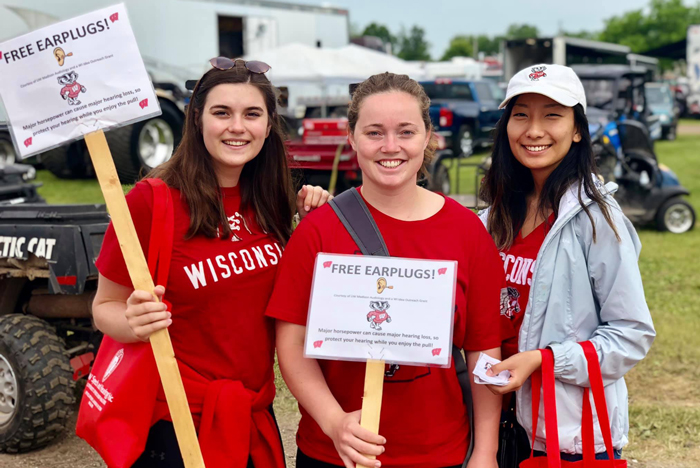 Replication
Program coordinators recommend securing grant funding or financial support and a supportive employer. It's also important to establish a community partnership with the event organizers, since their support is invaluable in guaranteeing program success, and to have energetic and willing volunteers.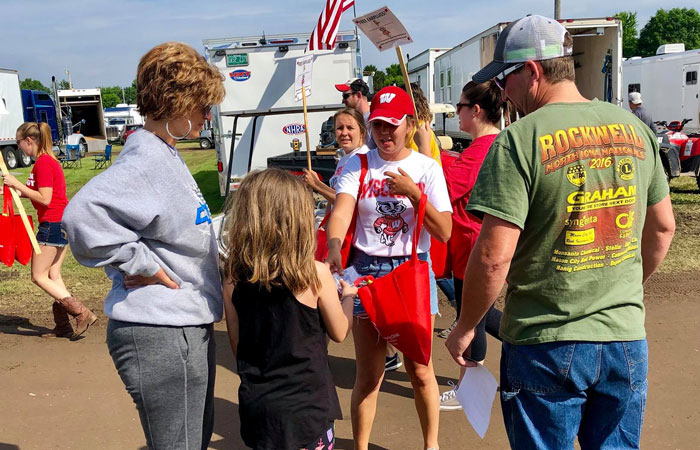 Topics
Agricultural health and safety
Farmers and farmworkers
Health screening
Hearing impairment
Wellness, health promotion, and disease prevention

States served
Wisconsin
Date added
November 23, 2015
Date updated or reviewed
November 30, 2022
Suggested citation: Rural Health Information Hub, 2022. Tomah Hearing Loss Prevention Outreach [online]. Rural Health Information Hub. Available at: https://www.ruralhealthinfo.org/project-examples/865 [Accessed 6 February 2023]
Please contact the models and innovations contact directly for the most complete and current information about this program. Summaries of models and innovations are provided by RHIhub for your convenience. The programs described are not endorsed by RHIhub or by the Federal Office of Rural Health Policy. Each rural community should consider whether a particular project or approach is a good match for their community's needs and capacity. While it is sometimes possible to adapt program components to match your resources, keep in mind that changes to the program design may impact results.