Partners in Health and Wholeness
Summary
Need: To lessen the impact of chronic disease and associated complications in North Carolina.
Intervention: Partners in Health and Wholeness, an initiative of the NC Council of Churches, is a faith-based program that integrates healthy living within congregations while offering financial support to launch or expand health initiatives.
Results: Since its founding in 2009, over 500 churches have become a part of the PHW, many in rural areas, and over 375 mini-grants have been awarded to congregations.
Description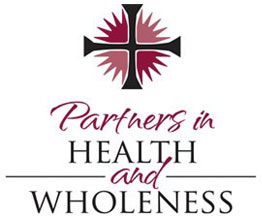 Approximately half of the deaths in North Carolina are caused by preventable diseases such as stroke, cancer, and heart disease. With access to over 6,200 congregations, the North Carolina Council of Churches has developed a faith-based initiative called Partners in Health and Wholeness (PHW) that helps churches integrate healthy living into their congregational life. By providing tools, resources, and guidance, PHW helps congregations lead healthier lives, improving the overall health of the congregations' local communities.

Churches partner with PHW by designating a liaison to communicate with the PHW regional coordinator. Once the congregation joins the PHW Collaboration, they are eligible to apply for a PHW mini-grant that can be used to fund a health-related initiative related to nutrition, physical activity, mental health awareness, or tobacco cessation.
Four PHW regional coordinators cover the state. These coordinators work with church leads to conduct site visits, evaluate existing programs, and access a congregation's potential to launch PHW health-related initiatives. The coordinators also organize peer-to-peer learning opportunities that provide a way for different churches to interact across geographic, racial, denominational, and socioeconomic differences. An example of this type of inclusion was in Robeson County where several PHW-certified churches, among others, gathered to form a coalition to work intentionally together. The demographic included Lumbee, Black, White, and Latino/a, and had various leadership roles. Pastors and lay leaders from both large and small congregations represented United Methodist, Baptist, African Methodist Episcopal, and other denominations.
PHW partners with many different organizations that support the work of this program and other initiatives of the North Carolina Council of Churches. Other partnering organizations include:
North Carolina county health departments
North Carolina ministerial alliances
PHW is supported by grants from Blue Cross and Blue Shield of North Carolina Foundation and The Duke Endowment.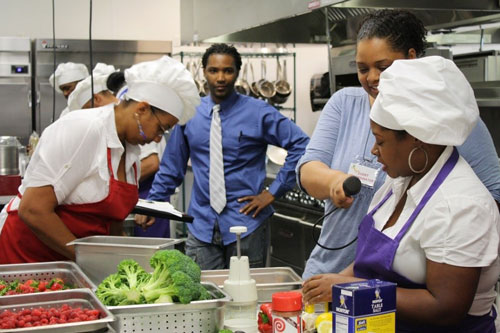 Services offered
PHW Clergy Pledge – The first step for a congregation is to solidify their partnership with Partners in Health and Wholeness and their commitment to integrating health and faith.
PHW Collaboration – PHW offers the opportunity for congregations to join the program by becoming a part of the PHW Collaborative, a group of congregations dedicated to the health and wholeness of their congregation and community.
Mini-Grants – After being certified, congregations are invited to apply for a mini-grant up to $1,000. Examples of initiatives funded by mini-grants include:
Health fairs
Community gardens
Healthy snacks and church meals
Cooking demonstrations and equipment
Walking trails or tracks on church grounds
Tobacco cessation efforts
Exercise classes led by personal trainers or fitness instructors
CPR/First Aid training
Breastfeeding promotion
Bulletin inserts featuring health tips
Participating in races, walks, and relays
Community outreach regarding health
Active church outings
Defibrillator use and maintenance
Health assessments and regular blood pressure, blood sugar checks
Healthy food pantries
PHW hosts an FAQ on their website with more information about certification and mini-grants.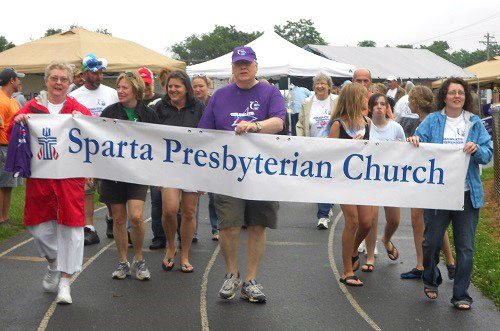 Results
Since its founding in 2009, over 500 churches have become a part of Partners in Health and Wholeness and over 375 mini-grants have been awarded to congregations throughout North Carolina.
Read how one PHW-certified congregation, Conetoe Baptist Church, launched a garden camp through the Conetoe Family Life Center in the RHIhub's Rural Monitor. Read more about Partners in Health and Wholeness and the North Carolina Council of Churches in the news.
Challenges
Launching Partners in Health and Wholeness initiatives is not always a smooth process for a congregation. Below are some issues PHW has noticed and tips for how churches can overcome them:
Once a congregation launches a new initiative, getting congregants to participate is not always an automatic process. It takes hard work, much communication, and intentional relationships to get people on-board and earn their trust.
Some congregations are not used to having unscripted guidance when expecting a packaged program. The PHW coordinators stress that programs look different from church to church. The construction of the program will depend on the immediate health needs in the community, the commitment of the church members, and the resources available.
Cultural food identity has made it difficult to overcome health issues such as diabetes and high blood pressure. PHW has had success in teaching how to add healthy options to accompany traditional dishes.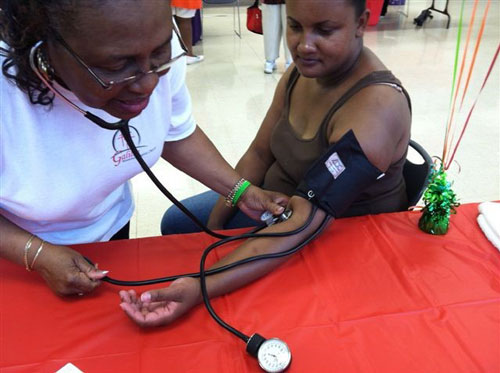 Replication
Below are things that PHW regional coordinators suggest to keep in mind when launching a new initiative:
Leadership is very important. Try to recruit a church lead who is well-respected in the congregation and make sure the other church leaders and staff favor the plan.
Use a congregation's natural gifts and passions to develop new initiatives. For example, if people are more excited about physical activity than nutrition, help them create a walking program as a first step. Then, build on this success to begin addressing harder lifestyle changes.
Keep faith practices at the forefront of each initiative because that is where the connection, motivation, and conviction for the congregation comes from.
Be gentle. People will most likely break the health rules they set for themselves in their pledges and fall short of their goals, but offer grace. Give your lay leaders, congregations, and clergy plenty of second chances.
Keep moving. If you started with 10 people, but folks have dropped out, stay the course with those who are committed. Change is still a possibility with a few people.
PHW also provides a listing of local and statewide organizations that cover a variety of health topics, including community gardening, health disparities, and weight management. Specific resources have also been created for clergy, congregants, and health leads.
Topics
Community and faith-based initiatives
Networking and collaboration
Public health
Wellness, health promotion, and disease prevention

States served
North Carolina
Date added
August 3, 2016
Date updated or reviewed
October 15, 2018
Suggested citation: Rural Health Information Hub, 2018. Partners in Health and Wholeness [online]. Rural Health Information Hub. Available at: https://www.ruralhealthinfo.org/project-examples/920 [Accessed 19 May 2022]
Please contact the models and innovations contact directly for the most complete and current information about this program. Summaries of models and innovations are provided by RHIhub for your convenience. The programs described are not endorsed by RHIhub or by the Federal Office of Rural Health Policy. Each rural community should consider whether a particular project or approach is a good match for their community's needs and capacity. While it is sometimes possible to adapt program components to match your resources, keep in mind that changes to the program design may impact results.