SASH® (Support and Services at Home)
Summary
Need: In Vermont, the growing population of older adults, coupled with a lack of a decentralized, home-based system of care management, poses significant challenges for those who want to remain living independently at home.
Intervention: SASH® (Support and Services at Home), based in affordable housing and their surrounding communities throughout the state, works with community partners to help older adults and people with disabilities receive the care they need so they can continue living safely at home.
Results: Compared to their non-SASH peers, SASH participants have been documented to have better health outcomes, including fewer falls, lower rates of hospitalizations, fewer emergency room visits, and lower Medicare and Medicaid expenditures.
Description

The ability to live safely, independently, and in good health is particularly important in a rural state like Vermont, where roughly 625,000 residents are spread across more than 9,000 square miles, with 2/3 of people living outside the state's sole metropolitan area. An innovative program uses housing as a platform to provide care and services to older adults and individuals with disabilities so they can remain living independently.
SASH® (Support and Services at Home) uses the state's existing network of affordable-housing organizations to connect participants with community-based support services and provide evidence-based coaching and programs on site. These 22 affordable-housing organizations encompass more than 140 housing sites that serve as SASH hubs and provide a comprehensive and consistent platform for the delivery of care and support where people live.
Organizations across the state sign on to a "SASH Collaboration Agreement" to work together to help participants address their challenges to remaining healthy at home. The nonprofit Cathedral Square manages SASH at the state level, while six Designated Regional Housing Organizations (DRHOs) oversee the program at the regional level.
Over the years, funding for SASH has been provided by the following:
Cathedral Square
Centers for Medicare and Medicaid Services (CMS)
Champlain Investment Partners
Department of Vermont Health Access (DVHA)
Enterprise Community Partners
Housing Assistance Council
State of Vermont
MacArthur Foundation
Multi-Payer Advanced Primary Care Practice (MAPCP)
OneCare Vermont
People's United Community Foundation
University of Vermont Medical Center Foundation
University of Vermont Center on Aging
Vermont Blueprint for Health
Vermont Community Foundation
Vermont Department of Disabilities, Aging and Independent Living (DAIL)
Vermont Department of Health
Vermont Housing & Conservation Board (VHCB)
Services offered
SASH staff are based at affordable-housing properties in every county and serve residents there as well as Medicare beneficiaries in the surrounding area. Vermonters can visit the SASH website to sign up or request information about SASH.
Participants are grouped into "panels" of approximately 70 to 100 members, with each panel served by a SASH coordinator and wellness nurse. The coordinator and wellness nurse meet at least monthly with community partners to create action plans and develop group programs based on the majority health needs of their panel members.
Participants start by signing disclosure forms that allow their medical information to be shared among SASH partners. Participants then meet with their local SASH coordinator (also called a care coordinator or community health worker) and SASH wellness nurse to complete a health assessment, identify their goals, and develop a personalized "Healthy Living Plan" based on what participants set as their own goals.
SASH staff then make regular home visits to review each participant's goals and progress, identify any risks, and alert community partners and primary care providers to issues such as prescriptions that need to be refilled. They typically provide the following services for each participant:
Wellness check-ins and health coaching on chronic conditions
Help in developing systems to manage medications
Planning for successful transitions to and from hospitals or nursing homes
Help in scheduling medical appointments and completing advance directives
Initiatives to reduce isolation and support mental health, which stepped up significantly during the COVID-19 pandemic
Participation in SASH is voluntary and completely free. Costs are covered by partner housing agencies; OneCare Vermont, which oversees the state's CMS-approved demonstration of the all-payer model of healthcare delivery and payment; the state of Vermont; and grants.
Since November 2017, in partnership with a mental health and developmental disability services provider, SASH teams at two Cathedral Square congregate housing communities have embedded a mental health clinician. The clinician conducts workshops, one-on-one and group counseling sessions, and informal "emotional check-ins" as needed. The program has succeeded in meeting the goals of improved and faster access to care, improved patient experience, and a reduction in ER visits due to a mental health crisis. Based on this success, funding was secured to continue the program, and the pilot program will be expanded in 2023.
A federally funded pilot initiative called SASH for All in rural Brattleboro expands SASH services to low-income residents of any age with or without disabilities living in affordable housing. SASH for All is free and voluntary.
For a quick look at SASH, see this animated video:
Results
Piloted in 2009 and expanded statewide in 2011, SASH serves up to 5,000 Vermonters at any given time. Compared to national averages, participants have been shown to have:
Fewer falls
Lower rates of hospitalizations and emergency room visits
Increased access to evidence-based programs related to chronic disease management
Lower rates for specialty medical visits and higher rates for primary care
Less or better-managed hypertension
Improved diabetes management
Lower Medicare expenditures
Higher rates of immunization
Higher rates of advance directives
Reduced use of emergency rooms to treat mental health crises
SASH has undergone three independent evaluations by RTI International and LeadingAge Center for Applied Research. While previous evaluations cited savings in Medicare expenses for SASH participants, a July 2019 study also documented savings in Medicaid. Among the findings:
Very low-income SASH participants in most areas of Vermont saw a significantly slower growth in long-term institutional care costs compared to non-participants. For participants who are 65 or older, receive Medicaid, and live at SASH affordable-housing sites, Medicaid long-term care costs were about $400 less per beneficiary per year.
Overall, SASH participants reported that they had less difficulty than a comparison group with medication management.
Property managers reported that SASH helps their tenants address their health needs and avoid eviction.
Recognition of SASH includes the following:
SASH has been replicated in urban Rhode Island and in five affordable-housing communities in Minnesota (a program which has since ended).
In January 2017, the U.S. Department of Housing and Urban Development awarded $15 million to 40 nonprofit housing sites in seven states so they could test SASH-like models in their communities over three years. SASH staff have provided assistance and training in this national demonstration, which may be extended.
SASH has been featured in several academic journals and publications, including the 2017 National Academies of Sciences, Engineering, and Medicine publication Developing Affordable and Accessible Community-Based Housing for Vulnerable Adults.
In 2016, SASH received the national Archstone Award for Excellence & Innovation from the American Public Health Association, which recognizes best-practice models in gerontology and geriatrics.
To learn more about SASH, please read the following:
U.S. Department of Health & Human Services; Assistant Secretary for Planning and Evaluation; Office of Disability, Aging and Long-Term Care Policy (2019). SASH Evaluation Findings, 2010-2016.
Kandilov, A., Keyes, V., van Hasselt, M., Sanders, A., Siegfried, N., Stone, R., ... & Brophy, J. (2018). The Impact of the Vermont Support and Services at Home Program on Healthcare Expenditures. Cityscape, 20(2), ePub. Article Abstract
Center for Consumer Engagement in Health Innovation brief (August 2018): Care That Works: Support and Services at Home (SASH)
This 5-minute video interviews different SASH participants and staff:
Challenges
Initially, some were concerned that SASH would overlap or duplicate the work of its community partners in home health, aging services, and related organizations. These concerns diminished as roles and responsibilities were more clearly defined and more regularly scheduled interagency team meetings took place.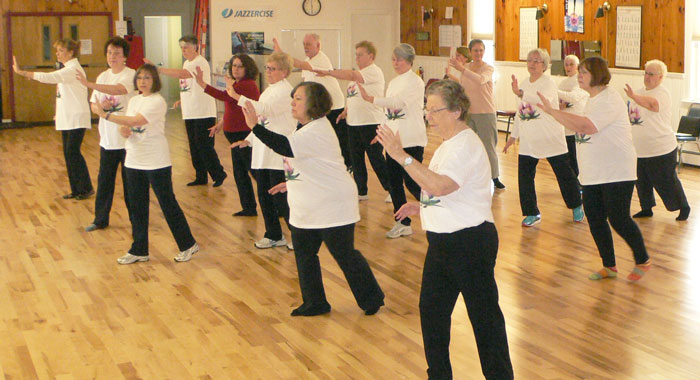 As typical of programs related to health and human services, adequate funding to administer SASH has been an ongoing challenge. A statewide administrative team at Cathedral Square works with SASH leadership and staff across Vermont and Rhode Island to ensure model fidelity, uniform data tracking, analytics, and training. This administrative system contributes to the successful outcomes achieved by SASH participants. To date, this funding has been provided through the state of Vermont, but it is regularly at risk due to competing needs in the state budget. Ideally, funding for administering SASH should be wrapped into the funding source covering the direct staff time.
Another funding challenge has been the difficulty obtaining annual funding increases that keep up with annual cost increases in areas like pay, benefits, and mileage expense.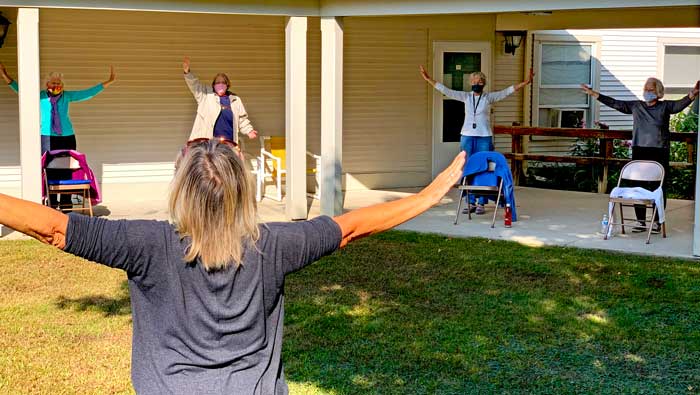 During the pandemic, SASH coordinators and wellness nurses continued their connections with participants both virtually and through one-on-one, socially distanced visits. Aided by donations of tablets and related phone and tech equipment, they conducted regular conference calls with residents, presented programs over videoconferencing, delivered meals and medications, and – when necessary and possible – met with individuals in their homes. Overall participant health has stayed the same or improved, and loneliness as measured by the R-UCLA Loneliness Screen declined between March 2020 and December 2021.
Access to mental health supports is also a challenge due to the lack of adequate funding for local community behavioral health agencies. This is especially true in rural areas, where the number of licensed mental health clinicians is vastly inadequate to meet the needs of isolated older adults.
One of the most pressing barriers to maintaining good health and well-being for SASH participants in rural areas is the lack of public transportation. SASH staff work tirelessly to connect participants in isolated communities with ride-share opportunities and encourage special-service transit providers to establish weekly routes.
Replication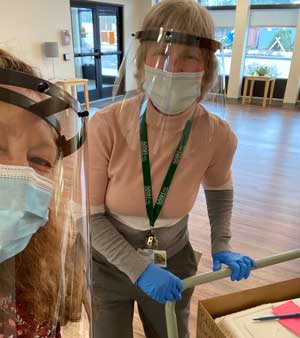 SASH works because it capitalizes on Vermont's strong affordable-housing foundation to connect a vulnerable population with the existing statewide infrastructure of aging, home health, primary care, and behavioral health services. While there are fewer service providers in rural areas, the addition of affordable housing in this infrastructure extends the reach of these services and inspires the development of new ones to support more people as they age in place.
Working early and often with existing community-provider agencies to identify gaps in services and supports and to determine how the resources of housing-based staff can add value to the existing system of support is key to successful replication.
Topics
Aging and aging-related services
Care coordination
Community health workers
Elderly population
Home and community-based services
People with disabilities

States served
Vermont
Date added
November 14, 2016
Date updated or reviewed
March 14, 2023
Suggested citation: Rural Health Information Hub, 2023. SASH® (Support and Services at Home) [online]. Rural Health Information Hub. Available at: https://www.ruralhealthinfo.org/project-examples/932 [Accessed 30 March 2023]
Please contact the models and innovations contact directly for the most complete and current information about this program. Summaries of models and innovations are provided by RHIhub for your convenience. The programs described are not endorsed by RHIhub or by the Federal Office of Rural Health Policy. Each rural community should consider whether a particular project or approach is a good match for their community's needs and capacity. While it is sometimes possible to adapt program components to match your resources, keep in mind that changes to the program design may impact results.