ADPH Telehealth Program
Summary
Need: To increase access to healthcare throughout Alabama.
Intervention: The Alabama Department of Public Health (ADPH) has created telehealth communications at county health departments.
Results: ADPH telehealth services are currently available in 65 of 67 county health departments.
Description
Created in 2015, the Alabama Department of Public Health (ADPH) Telehealth Program allows patients to visit their nearest county health department for appointments with specialists in another city. The ADPH has a video production and broadcast facility as well as a statewide videoconferencing network. In addition, the ADPH was able to purchase the components and build its own telehealth carts, thereby saving itself significant money in starting this new program. Currently, 65 county health departments are equipped with a telehealth cart.
ADPH staff use the telehealth carts for meetings and training in addition to programs that use it for telehealth appointments such as disease intervention and microscope competency testing. In addition, the ADPH is currently working with the following external partners:
Affinity Cardiovascular Specialists
Alabama Department of Mental Health
Alabama Department of Rehabilitation Services
Alabama Lions Sight Conservation Association
Children's of Alabama (hospital)
Five Horizons Health Services
Jacksonville State University (telehealth added to Nurse Practitioner curriculum)
Medical Advocacy and Outreach
Medical Outreach Ministries
Tuscaloosa VA Medical Center
University of Alabama
University of Alabama at Birmingham Medical Center (UABMC)
University of South Alabama
Whatley Health Services
Services offered
ADPH external telehealth partners schedule patients' appointments in cooperation with the appropriate county health department. Travel time for patients is significantly reduced, as the patient is able to have the telehealth encounter with their provider without leaving their county of residence. County health department staff facilitate the appointment and operate the telehealth equipment. Each telehealth cart has the following equipment:
Handheld examination camera with a general viewing lens, otoscope lens, and dermatology lens
Bluetooth-enabled stethoscope
Additional equipment is deployed for some specialty clinics such as abdominal and transvaginal ultrasounds, fetal heart monitor, and colposcopy cameras.
Through these appointments, patients can receive the following services:
Behavioral Health
Cardiology
Developmental Behavioral Pediatrics
Diabetes Education
Endocrinology
General Surgery Consultations
HIV/AIDS Counseling and Support
Kidney Transplant Advocacy Training
Maternal Fetal Medicine
Multiple Myeloma and Bone Marrow Transplant Consultations
Nephrology
Neurology
Palliative Care
Physical Medicine and Rehabilitation Consultations
Pre-exposure Prophylaxis (PrEP)
Pre- or Post-Procedure Consultations
Rheumatology
Sleep Medicine
Speech Language Pathology
STD Education, Counseling, and Partner Tracking
Sleep Medicine
Urology
Vascular Surgery
Results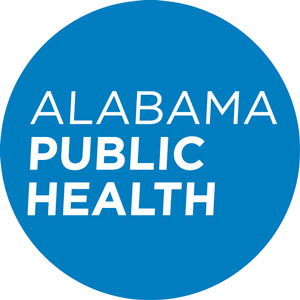 When the ADPH Telehealth Program began in 2015, 23 of the 67 county health departments had the bandwidth capacity to conduct telehealth services. Broadband is now available at all county health departments.
The ADPH has designed a second style custom cart that is used exclusively for meetings, training, and telehealth consultations. Three of these carts were deployed, which allow for telemedicine and a second telecommunications event to occur at the same time from select county health departments.
The University of Alabama at Birmingham is believed to be the first in the nation to offer dialysis visits via telehealth. For more information about these visits:
Krishna, V.N., Managadi, K., Smith, M., & Wallace, E. (2017). Telehealth in the Delivery of Home Dialysis Care: Catching up with Technology. Advances in Chronic Kidney Disease, 24(1), 12-16. Article Abstract
To learn more about Children's of Alabama and Alabama Department of Public Health's work with pediatric epilepsy and telehealth:
Gali, K., Joshi, S., Hueneke, S., Katzenbach, A., Radecki, L., Calabrese, T., … & Bonkowsky, J.L. (2022). Barriers, Access and Management of Paediatric Epilepsy with Telehealth. Journal of Telemedicine and Telecare, 28(3), 213-233.
Challenges
The state of Alabama has not enacted legislation that would provide equitable reimbursement for services taking place in the office or via telehealth. State health departments need state or federal funding for the management, operation, and evaluation of telehealth programs.
Replication
See if your state or region already has an existing telehealth network. Joining an existing network is cheaper and more efficient than starting a new network, establishing originating sites, and buying the needed equipment.
The ADPH's website includes additional resources.
Topics
Public health
Telehealth

States served
Alabama
Date added
August 2, 2017
Date updated or reviewed
August 31, 2022
Suggested citation: Rural Health Information Hub, 2022. ADPH Telehealth Program [online]. Rural Health Information Hub. Available at: https://www.ruralhealthinfo.org/project-examples/967 [Accessed 4 June 2023]
Please contact the models and innovations contact directly for the most complete and current information about this program. Summaries of models and innovations are provided by RHIhub for your convenience. The programs described are not endorsed by RHIhub or by the Federal Office of Rural Health Policy. Each rural community should consider whether a particular project or approach is a good match for their community's needs and capacity. While it is sometimes possible to adapt program components to match your resources, keep in mind that changes to the program design may impact results.