May 30, 2018
Relationships and Partnerships: How ACOs Are Improving Treatments for Super-Utilizers
by Allee Mead
Many hospital personnel know those patients who always seem to be in and out of the emergency department (ED). Despite their best efforts to stabilize the patients and educate them on their conditions, these patients always come back in the same condition or worse. Personnel may forget – or may not know – that patient A can't refrigerate his medicine because he can't afford to pay his electricity bill or that patient B can't make it to her dialysis appointments because her car broke down.
These patients are often called "super-utilizers" and can account for an inordinate share of healthcare service use and spending. For example, according to the Alaska Division of Public Health, at least 110,942 unique patients visited an ED in Alaska in 2016 at a cost of $621,576,853. While 64.6% of patients only visited the ED once, 6% of patients visited the ED five or more times that year. This 6% of patients accounted for 23.8% of the billed charges, or $148 million.
The 2016 Center for Health Care Strategies, Inc. document Accountable Care Organizations: Looking Back and Moving Forward suggests that ACOs can address super-utilizers' needs and thus reduce costs through connections outside of the healthcare facilities: "Given that the drivers of these patients' health needs often go beyond physical health, ACOs are developing partnerships with behavioral health providers, social service agencies, and other community-based organizations to address the social determinants of health as well."
Three ACOs across rural America share their stories of improving care for their super-utilizers.
The ACO: "a catalyst for care coordination"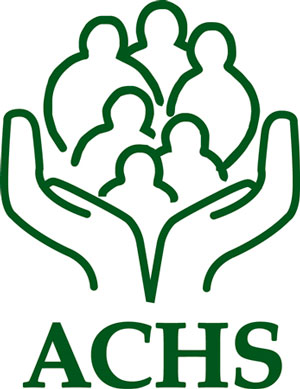 In 2016, Ammonoosuc Community Health Services (ACHS), a Federally Qualified Health Center (FQHC), cofounded the New Hampshire Rural ACO. The ACO currently has nine total members.
Melissa Hodge, Clinical Care Coordinator at ACHS, and Sally Crossley, Clinical Manager, explained that joining an ACO allows better communication among facilities. Before joining, the members typically did not share patient information and did not understand other members' processes. Now, Hodge and Crossley said, "We have routine meetings to discuss processes, identify potential areas for improvement, and have very good communication and sharing of ideas across facilities." Sharing data also allows the ACO members to identify super-utilizing patients and solutions to improve their care.
The Mountain West ACO consists of healthcare facilities in 11 Montana and Idaho communities. The ACO offers support for programs like chronic care management and Medicare annual wellness visits that the members can then offer to their Medicare patients.
Gritman Medical Center in Moscow, Idaho, is in the process of implementing transitional care management, which helps patients in the first 30 days after they're discharged from the hospital. Staff members help patients schedule and keep follow-up appointments and connect them to other services with the goal to reduce readmissions.
Before joining the Mountain West ACO in 2016, Gritman Medical Center and its clinics weren't routinely offering these services to Medicare patients. Marisa Gillaspie Aziz, Assistant CNO of Gritman Medical Center, explained, "You don't have to be in an ACO to offer these programs, but one benefit of being in an ACO is the resources, structure, and support to effectively implement programs that positively impact patients and care."

In 2011, UnityPoint Health – Fort Dodge in Iowa was selected to participate in CMS's Pioneer ACO Model. In 2016, UnityPoint Health's Pioneer ACO joined CMS's Next Generation ACO Model program at the same time it became part of UnityPoint Health's overall ACO, UnityPoint Accountable Care (UAC). Jennifer Crimmins, Executive Director of UnityPoint at Home, said, "The ACO has just been a catalyst for care coordination. Before the ACO model, we knew that we had partners that existed, but we didn't call on one another."
Treating super-utilizers
When the New Hampshire Rural ACO identifies super-utilizers, these patients meet with clinical care coordinators like Hodge of ACHS. The coordinator identifies any barriers like affordability of medications, housing, transportation issues, and lack of access to healthy food. The coordinator then works with those who can help address those barriers, like a primary care provider, patient navigators, behavioral health providers, dental providers, CHWs, and other agencies like home health.
When the coordinator and other members of the healthcare team meet with the patient, usually multiple times, to address the barriers to healthcare, the team builds a trusting relationship with that patient. Hodge and Crossley explained, "Patients are then more likely to be truthful with us and more likely to follow directions because they feel truly cared for as an individual."
Among other initiatives, the New Hampshire Rural ACO focuses on medication reconciliation to reduce readmissions and costs. In medication reconciliation, the clinical care coordinator meets with patients to make sure each patient has the correct medications, is taking the correct dosage, has no allergies to the medication, and understands instructions.
ACHS's 30-day readmission rate for Medicare patients who received transitional care management services within the last four months is only 5.7%.
Patients' Success Stories #1: New Hampshire Rural ACO
One patient had a history of uncontrolled diabetes, chronic pain, PTSD, depression, adrenal insufficiency, and a heart transplant. This patient was a top super-utilizer, with 22 emergency department (ED) visits in one year. Through chronic care management (CCM), this patient lowered A1c levels from 12.1 to 8.1, was referred for pain management, and had only one ED visit in the following year.
Another patient had a history of poorly controlled asthma, depression, anxiety, and tobacco use. Through CCM, this patient went from smoking one pack a day to one cigarette a day and is now managing his/her depression and anxiety symptoms through pharmacological and non-pharmacological methods.
As part of its participation in the Mountain West ACO, Gritman has launched a Chronic Care Management (CCM) program staffed by a population health nurse. This program connects patients in need with transportation services and prescription assistance programs, supports eligible patients with enrollment into programs like Medicaid, and helps them become better informed of their conditions and thus advocates for their own care. "We're helping them get connected with the care and resources they need, so patients can stay in their own homes with better health and quality of life," said Gillaspie Aziz.

Gillaspie Aziz said that the CCM program – available for patients with two or more chronic illnesses – was a great way to start implementing these Medicare programs. While it requires participation from the staff and providers as well as patient engagement, Gillaspie Aziz called it "a nurse-driven program." When the Mountain West ACO first launched, the nurses "could use CCM to immediately start making a positive impact for patients."
In 2012, the UnityPoint Health – Fort Dodge Pioneer ACO began work to reduce its readmission rates. Their staff soon realized that this work couldn't take place solely in the hospital, so they began partnering with ambulatory and post-acute care communities and implementing an electronic health record so these facilities can better share patient data.
"Through that," said Aaron McHone, ACO Executive Sponsor of UnityPoint Health – Fort Dodge, "we learned that patients aren't hospital patients or clinic patients or home health patients or nursing home patients…It didn't take long, once we got on the shared medical record to realize that these are all the same people – we're sharing these patients."
UAC's leadership has decided that programs and services that benefit Next Generation ACO patients will likely benefit other patients as well. "We try not to differentiate the way we provide care just by who the payer of that contract is," said Crimmins.
Patients' Success Stories #2: Mountain West ACO
When a patient with dementia was admitted to the hospital, the coordinator made arrangements with home health, personal home caregivers, Meals on Wheels, and prescription delivery so that this patient could return home to his/her family upon discharge. Gillaspie Aziz explained, "For patients with dementia, they do much better in their own homes" than in an unfamiliar setting like a nursing home or hospital.
"What the care coordinator does is they really become that patient's advocate and make sure that patient gets where they need to go, make sure the patient knows what they need to do," said Lynn Barr, CEO of Caravan Health, which supports 38 ACOs, containing 250 hospitals, about 14,000 providers, and about 1 million Medicare beneficiaries. Care coordinators are also there for the patient if any questions or issues arise.
Advice from the ACOs
Barr from Caravan Health reminds rural healthcare facilities not to outsource their care coordination: "You can outsource care coordination and you can bill a lot, but all you're doing is increasing the cost of care." Instead, she said, facilities need to learn how to provide care coordination.
Ed Shanshala, CEO of ACHS (part of the New Hampshire Rural ACO) recommends that other facilities looking to improve their super-utilizers' health should first understand their organization's purpose, focus on growing relationships with patients and community resources, refine processes to be effective and efficient, and then produce excellent results.
Staff buy-in is also a key to success. Gillaspie Aziz explained that implementing a program involves "educating team members on the what, the why, the how." She now sees a shift in the Mountain West primary care providers' thinking as they increase their focus on population health, for example, looking at ways to increase mammogram and fall risk screening rates.
Gillaspie Aziz added that it's not enough to just offer programs and services. Patients also need to know why the service is important and how it will benefit them. Promoting the Medicare annual wellness visit benefit, for example, involves reminding patients that there's no copay or deductible as well as explaining how the annual wellness visit can help them improve their own health.
"Patients have to agree to participate in chronic care management," said Gillaspie Aziz. "Patients have to be willing to come into the office to complete their annual wellness visits."
Barr explained that the only way to change patients' behavior is by building a relationship with them. Rural ACO facilities, located in small communities where everyone knows everyone else, are at an advantage, as staff members often already know their patients well.
"That's why people are in healthcare, to make a difference," said Gillaspie Aziz. "Being able to show how these programs have made a difference in the lives of patients is really powerful."
Patients' Success Stories #3: UnityPoint Health – Fort Dodge Pioneer ACO
A patient came into the emergency department and needed to be hospitalized. Staff learned that the patient's home had a significant insect infestation. Just treating and sending the patient home would cause him/her to become hospitalized again, so staff knew they would need to get rid of the infestation.
The staff of the UnityPoint Health – Fort Dodge Pioneer ACO offered to set the patient up in long-term care while the house was cleaned. The patient initially refused, because his/her pets wouldn't be able to come with. Staff called a local veterinarian, who agreed to board the pets free of charge. "When the patient knew the pets were taken care of," said McHone, "the patient was willing to go." The staff also helped the patient enroll in Medicaid so he/she could afford long-term care.
Then came time to clean this patient's home. A dumpster company donated a dumpster so that staff members could throw out the infested furniture, and paramedics and the county's public health department supplied personal protective equipment. An exterminator volunteered to spray this patient's home.
Once the house was clean, staff members connected the patient with public health services so the house could receive routine check-ups and avoid another infestation. The public health department connected the patient with consignment stores to refurnish the home. The patient has not been readmitted to the hospital.