February 5, 2020
Rural Health Predictions: Q&A with Alan Morgan
by Allee Mead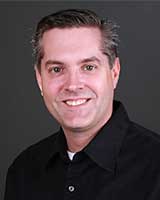 Alan Morgan is the Chief Executive Officer of the National Rural Health Association (NRHA) and has been working for NRHA since 2001. He discusses his organization's work on the national and global stages and shares his rural health predictions for 2020.
---
What are your top rural health concerns right now?
Well, there are three. First, front, and center would be the decrease in life expectancies for rural Americans, and that directs the course of everything we do at NRHA. That's number one. Number two is workforce shortages, something we've long addressed and always have to deal with in a rural context. And then number three, of course, is hospital closures. Hospital closures obtain the most media focus, but of course both workforce shortages and hospital closures directly have an impact on the declining life expectancies. So those three are tied together, and they really help drive the direction of our organization.
Why is access to healthcare a particular challenge for many rural residents?
When it comes to rural, geography plays a significant role. The geographic distance to providers — the distance that providers and patients have to travel to actually seek care — creates a barrier to care. Provider shortages create a barrier to access along with adequate insurance coverage. Those are three significant factors that impede access to care in a rural context, and this is important because this impacts not only the health status of rural Americans but also directly impacts mortality in a rural context.
Adequate health insurance is both a rural and urban issue. But the provider shortages and geography are really unique, I would argue, to rural health policy in the context of it. But those three interacting together create an unfortunately unique healthcare environment in rural America of significant concern.
As we enter 2020, what changes do you foresee (or would you like to see) for rural health and healthcare?
I think the easiest prediction would be for the rapid expansion and adoption of telehealth. It's something we've been talking about for 30 years, and it has been a painfully slow process. However, over the last five years, we've finally seen the technology, the pricing, and the regulatory burdens or barriers removed. We've finally seen a real uptick in a rural context for the adoption of telehealth. I would expect that to continue and be a significant story at the end of 2020.
Also, I expect us to see a lot of focus and attention on the expanded use of community health workers. This is something that has been highlighted and has been proven to be an effective strategy in multiple sectors but certainly in a rural context. I'm sure that will be something we'll be seeing as the year progresses.
I really think we're going to see a renewed focus on public health. I think a driver behind that is going to be a private insurance market that sees the financial benefits of a focus on public health and preventive health. In the Medicare/Medicaid sector now, you're seeing a realization of that. The focus on public health has been there forever, but I think that focus from the private sector is something we're going to see.
Now, what else would I like to see? Broadband expansion. You really can't optimize telehealth without broadband expansion.
I also would love to see legislation and regulation for new provider options and new payment models. Wouldn't that be glorious? I think the concept of a sustainable healthcare delivery system implemented, or at least the groundwork of it implemented, in 2020 is something I'd like to see. There's a tremendous amount of discussion right now, and it needs to be done: What are the proper models, what are the proper payment models, and what are the proper delivery models? Now will that actually translate into the field, above and beyond the Pennsylvania Rural Health Model for global budgeting? But that's what I'd like to see.
How is the rural health community growing in its response to these issues?
Number one is communication: telling authentic stories to national media outlets of the relevance and the importance of how [different] issues would work in a rural context. Communication is very, very important.
Again, I think there are three areas. Number one is communication: telling authentic stories to national media outlets of the relevance and the importance of how these issues would work in a rural context. Communication is very, very important.
Number two is collaboration with other membership organizations across sectors. The National Rural Health Association is working with organizations such as the National Organization of State Offices of Rural Health (NOSORH) and the National Association of Rural Health Clinics (NARHC) but also expanding beyond our healthcare partners to Farm Bureaus, Farmers Unions, rural electric, rural broadband — any time we can get outside of our usual sector in promoting new models. They're very important, and that's a strategy that the national organizations are engaging in at this time.
And this probably is top of the list: promoting research into rural policy issues, utilizing not just the federally designated Rural Health Research Centers but academic institutions across the United States that are having to focus on rural policy. There is some great research that's being published both in our very own Journal of Rural Health but also in Health Affairs. Policy drives practice, and it's so very important to have and to support research in the areas of rural health policy, to help set the stage for building a sustainable rural America going forward.
What are some of your proudest accomplishments during your time at NRHA?
I'm approaching my 20th year with NRHA, so that's almost two decades. Number one is NRHA's expanded national focus on rural health and the work that NRHA has done towards ensuring that the national media covers rural America. Seeing NRHA on CNN and NBC and Fox News, any of the national spotlights, and hearing them talk about opportunities and challenges in a rural context were really important.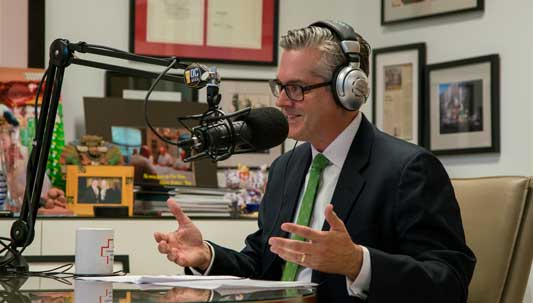 A huge accomplishment of the National Rural Health Association in the last 20 years is the development of new payment models. NRHA's been a driving force here with the development of what we call The Future of Rural Health policy paper and helping to design the Community Outpatient Hospital model, which is a new provider type that we're currently promoting on Capitol Hill. NRHA has positioned itself as a driving force of building a sustainable rural tomorrow. And that's just so rewarding, both personally and from an organizational standpoint.
NRHA has positioned itself as an organization, as a driving force of building a sustainable rural tomorrow.
I would say the final item is NRHA hosting the WONCA World Rural Health Conference in 2019 and seeing NRHA take a leadership role on the global stage. It's nice to see the membership really coming together and collaborating and providing that leadership perspective.
What else would you like people to know about NRHA?
NRHA was created on this concept of community health — that the health of a community is as important as the healthcare within the community — and the relevance of collaboration across provider types in business sectors. Moving forward, this concept of building healthy rural communities is going to take a center stage for NRHA in 2020.
…the health of a community is as important as the healthcare within the community…
We're going to be launching a new community health initiative in collaboration with the Federal Office of Rural Health Policy (FORHP) to highlight the successful FORHP community health grant programs that drive collaboration and create sustainable models of success. From time to time, organizations tend to focus into siloes, and NRHA was created as the organization that would bring all the sectors and all the provider types together to develop solutions that can be replicated across the United States. And so we're going to be focused back on the issue of community health, on innovative and successful strategies that can be replicated. It's exciting just to see this come full circle back to the organization that we were created to be in the first place.
---
Opinions expressed are those of the interviewee and do not necessarily reflect the views of the Rural Health Information Hub.