Jan 26, 2021
Community Health Center Addresses Vaccine Hesitancy through Social Media
by Allee Mead
Roanoke Chowan Community Health Center (RCCHC) in rural Ahoskie, North Carolina, is using social media and creating graphics to answer common questions about vaccines and encourage its patients to get the COVID-19 vaccine.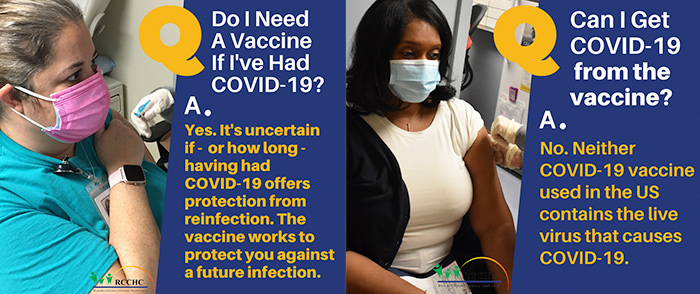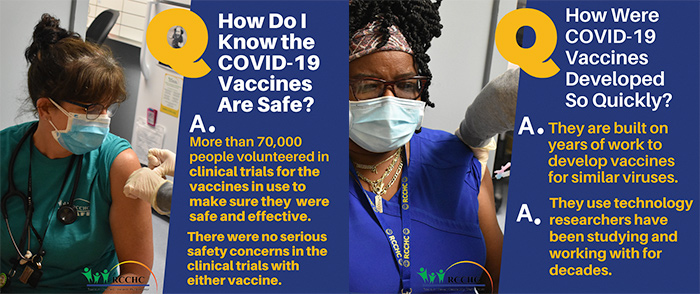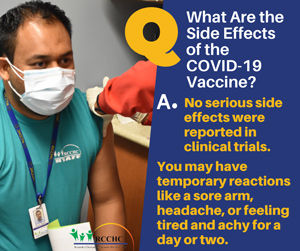 RCCHC also created videos in which providers share why they received the vaccine. These videos also display a website for people to locate a COVID-19 provider in North Carolina and the center's COVID-19 Info Line for people with questions or experiencing COVID-19 symptoms.

"Since we serve exclusively rural areas, our staff have community ties to many of our patients. We want to share that someone they know and trust felt safe getting the vaccine," Erin Storie, RCCHC Communications & Advocacy Coordinator, said.
In addition, RCCHC is providing vaccine safety information directly to patients at attaching a COVID-19 vaccine FAQ on medicine bags given out at its two in-house pharmacies. RCCHC is also working on a social media and newspaper campaign to share photos of providers getting the vaccine and statements of why they wanted to be vaccinated.