Jun 17, 2020
The Most Costly Chronic Medical Condition in America: Experts Talk About the Rural Aspects of Alzheimer's Disease and Related Dementias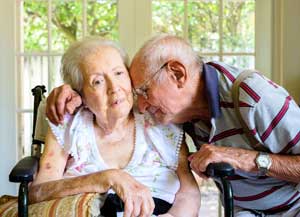 Dr. James Davis, one of the first formally trained geriatricians, returned to his home in Greenville, South Carolina, after an academic career providing primary care for geriatric patients. Working at Prisma Health's Greenville location, he now teaches medical students and residents and provides consultations for people concerned about their memory.
"Frequently I see places in a patient's chart where memory problems were mentioned or concerns about dementia were raised in an indirect way," Davis said. "But they're often not given a formal dementia diagnosis until I see them."
When Davis does provide a new diagnosis, he said that, especially for rural patients living with dementia, it's important to review several safety issues: for example, driving, medication use, and firearm security.
"Because the person with worsening dementia is losing important skills, I'm always having the safe driving discussion," he said. "When you live in a rural area, the only way to really get around is by car and many with dementia are still driving. Another rural consideration is that the operation of large tractors or other big equipment may no longer be safe."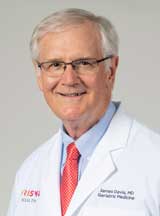 He pointed out that even riding lawn mowers can create a safety hazard, which means families and caregivers need to be aware of those concerns. Some states require physicians to report persons deemed unsafe for driving due to dementia while other states do not.
"In a sense, especially with safety issues, responsibility and liability shifts from the person with dementia to their families and caregivers," Davis said.
Like other dementia experts who warn of the dementia patient taking too little or too much medication — a situation that often leads to hospitalizations — Davis pointed out the need to have medication use supervised and closely monitored. The third issue Davis explores with patients and their families and caregivers is firearm safety.
I've heard story after story about an older person who grabbed their gun because they weren't sure of who was coming in the front door.
"People living in rural areas keep firearms for a variety of reasons," he said. "With Alzheimer's Disease and other dementias, the brain pathology often causes paranoia and delusions, sometimes outright hallucinations. I've heard story after story about an older person who grabbed their gun because they weren't sure of who was coming in the front door. Additionally, these dementia conditions are often associated with depression, and with depression comes a concern for suicide by firearm."
In addition to his clinical and teaching duties, Davis is also involved with expanding his organization's memory outreach program in the rural areas surrounding Greenville, needed since there are no similar memory care services in upstate South Carolina. In the process of creating a program where rural patients could receive diagnostic evaluations in their local community and be co-managed thereafter, a need to educate caregivers also emerged.
"Though we are having great success with our outreach program, I still think we need to know a lot more about how to approach dementia and caregiving in rural communities," he said. "The infrastructure there is so different than for older people in more urban areas. Patients and caregivers are isolated and not able to access care. We're finding that the more outreach we do, the more the needs become clear and the better we understand potential solutions."
Dementias: The Diseases and Rural Numbers
According to the Centers for Disease Control and Prevention, dementia is not a specific disease. Instead, it's a general term for the "impaired ability to remember, think, or make decisions that interferes with doing everyday activities." Alzheimer's disease is the most common type of dementia. Researchers and experts often refer to these brain disorders as "Alzheimer's Disease and related dementias," or ADRD.
Experts noted that there is very little research regarding the differences in rural-urban prevalence of dementia. With funding from the National Institute on Aging, in a 2018 study, researchers from the RAND Corporation and the University of Michigan provided what they believed was a first such analysis, examining data from the 2000 and 2010 waves of the Health and Retirement Study. The investigators found that the percentage of rural and urban populations with dementia had narrowed: In 2010, 5.1% in rural and 4.4 % in urban areas compared to earlier results of 7.1% and 5.4% respectively.
New Funding Allows Federal Agencies to Target ADRD
Diseases that impact the aging brain's ability to learn, know, and remember have long been left to the expertise of geriatricians like Dr. Davis. However, scientific advancements in risk reduction and early detection — combined with the prevalence of the condition in the growing numbers of the U.S. population age 65 and older — now make ADRD an important public health issue actively being addressed by federal agencies.
One economic fact behind the increased attention is that, although it affects only about 6 million people, according to the Alzheimer's Association, in 2019, it was the most costly chronic medical condition in America, with direct medical costs of nearly $290 billion — around $80 billion more than the costs of care for the 123 million Americans with heart disease and stroke, the second most costly chronic condition.
Currently, there is no cure and very little treatment for ADRD, additional factors associated with the increased funding for expanded research. In December 2019, Congress increased dementia research funding at the National Institutes of Health (NIH) by $340 million, with research dollars for the condition now totaling $2.8 billion.
In a recent publication, The Public Health Road Map to Respond to the Growing Dementia Crisis, authors from the Centers for Disease Control and Prevention (CDC) and the Alzheimer's Association shared other issues illustrating the need for a public health systems approach to address dementia that uses "a life-course perspective emphasizing cognitive decline risk reduction and care planning" to prepare the nation for its aging population utilizing CDC's Healthy Brain Initiative Road Map.

To support this public health approach, in December 2019, the CDC also received $10 million to implement the BOLD — Build Our Largest Dementia — Infrastructure. Anticipated this September is the announcement of 18 awards establishing dementia-focused Public Health Centers of Excellence and Public Health Programs which will have a priority focus on education, technical assistance, interventions, and expansion of public-private partnerships.
Unique Rural Perspectives from Another Clinician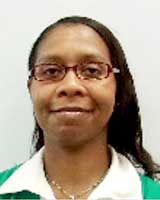 Family medicine physician Dr. Jamie Bass, a native of rural Alabama, has just finished her geriatrics fellowship at Emory University and is transitioning to a fellowship in aging and dementia at Brown University.
"In college, I was actually drawn to a career in medicine because I was drawn to rural Alabama," she said. "If you want to live in a rural area, medicine is a great career choice and family medicine, the most suitable specialty. But even as I was completing my residency, I knew I wanted to get geriatric training."
Bass was a National Health Service Corps Loan Repayment Program recipient and worked for four and a half years caring for many rural aging patients with dementia in rural Federally Qualified Health Centers in Alabama and Louisiana. As she matriculates through her fellowship training, she said those experiences give her a very unique perspective on rural issues associated with ADRD.
"Family practice in rural areas is challenging," Bass said. "Often, you are the only clinician patients will see. That is humbling — and that is scary. Especially when you're the only doctor available. When I was caring for older patients and those with dementia, I often felt I lacked key information. Everything you do for one body system has the potential to negatively impact two more systems. Talking through those types of management challenges with specialists could have really been helpful. But there was not a neurologist and not a psychiatrist — and the distance to see those specialists was prohibitive for my patients with transportation issues."
Bass said she believes that rural providers' disease-specific education gaps will be much easier to overcome compared to the challenges related to finding solutions for the long list of resource needs of rural dementia patients and their caregivers. One example is the cost when custodial care is needed.
"Perhaps there needs to be specific health policy changes for dementia patients," she said. "Dementia worsens. That's a given. But the resources available to family members don't change. Even if a patient's disease progresses to the stage where hospice qualifications are met, Medicare doesn't cover room and board in a nursing home and most families can't pay those costs either. This often seems to force families to make choices other than what they really prefer; for example, attempts at skilled rehabilitative care instead of palliative measures. A lot of infrastructure needs to be changed — and needs to be developed."
Bass said that two important aspects of dementia care are early detection and advance care planning (ACP). Many experts hold that neither dementia screening nor ACP need clinical experts involved, as long as lay coaches are appropriately trained — an important perspective for rural organizations always facing scarce clinical resources, yet always needing to care for a large-and-ever-growing older population. Looking to the future, Bass expressed another concern for rural people with ADRD: the lack of inclusion in clinical trials.
For rural populations, any kind of clinical trial research? That's almost nonexistent.
"For rural populations, any kind of clinical trial research? That's almost nonexistent," she said. "Clinical research just doesn't reach rural areas. Very few new drug trials or studies, or research studies with early diagnosis or biomarkers. There's a lot of things that our rural patients miss out on because they are just simply overlooked when it comes to these research trials."
Leading ADRD Initiatives in Rural America: Veterans Affairs Office of Rural Health
The Department of Veterans Affairs (VA) Office of Rural Health (ORH) has created multiple programs that focus on the geriatric needs of rural veterans and the providers who care for them. Geriatrician and psychiatrist Dr. Byron Bair, clinical director of the ORH Veterans Rural Health Resource Center located in Salt Lake City, pointed out that much of the Resource Center's web-based information is publicly available and also can be accessed by non-veterans and their caregivers — including the agency's dementia caregiver videos. Dr. Bair noted that the VA's experts have not only been national leaders in the field of geriatrics, they have additional specific expertise that can universally apply to the special needs of all rural ADRD patients, their families, and the clinical teams that care for them. He emphasized three important messages for these groups: There is hope, there is support, and they are not alone.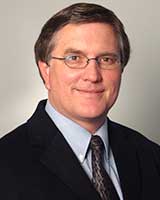 "In general, the issues around aging are hidden," Bair said. "Rural issues are often hidden, too. When you combine these hidden issues associated with aging, dementia, and healthcare delivery for rural populations, there's a need to spotlight this diagnosis. Especially with dementia, patients and their families can feel very isolated — and even more so in rural areas — and unaware there is treatment and support available. But, it's also important to recognize that not only do patients and families feel isolated, so do their rural healthcare providers. We have developed programs that specifically address these rural ADRD issues."
Bair reviewed four ORH programs that provide assistance to thousands of rural veterans with dementia, in addition to helping their families. Programs range from e-consultations between VA specialists and community providers to comprehensive education (online or DVD) series for caregivers. Because ADRD information is changing so rapidly, the agency is currently updating its rural plan.
Rural VA Office of Rural Health Programs Focused on Geriatrics and Dementia Care
Program
Description
Outreach/Outcomes
GRECC Connect
Rural providers caring for veterans can access real-time assistance from interdisciplinary geriatric teams by using telehealth platforms for conducting care-based conferences in order to address medically and psychosocially complex cases. E-consultations and virtual meetings are also available.
Originally created in 2014 and with 14 current centers, the program has helped 3,000 rural clinicians serve over 135,000 rural veterans. This program also reduces the knowledge gap for rural providers – who then have information that allows them to serve the veteran and non-veteran alike.
Home-based Primary Care Program
For veterans with illness severity — some that are even homebound — that makes travel for clinic appointments difficult. Veterans enrolled in VHA-HBPC often average more than 8 chronic conditions per patient.
Currently, 141 VA sites involved with this program serve more than 47,000 rural veterans. (Note: Most sites were based in rural (51%) or very rural areas (7%); 42% were in urban areas.)
Dementia Caregiver Video Series (Publicly available to any user)
35 short videos covering a range of ADRD topics; for example, Communication, Safety Risks, Minimizing Inappropriate Behavior, Medication Issues, Wandering, and many more.
Dementia Caregiver Video Series webpages have had around 56,000 views and DVDs have been distributed to nearly 5,200 rural caregivers of patients with dementia. New methods of making these videos more visible and accessible are being explored.
Geriatric Scholars Training Program

An internal VA program: VA administrators nominate staff working in rural community-based outpatient clinics (CBOCs) focusing on rural home-based primary care.

Eligibility includes primary care providers — physicians, nurse practitioners, physician assistants — and pharmacists, psychologists, and social workers.

The program impacts rural veterans by helping ensure that a specialty-trained workforce is available for delivering outreach care for programs like GRECC Connect.

One particular focus is partnerships with rural Area Agencies on Aging and local health and human services programs in order to implement mandatory quality improvement projects, another effort impacting rural communities in general.

Since its inception, the program has been instituted in nearly 240 rural CBOCs, training more than 550 VA clinicians, and serving almost 194,000 veterans. In addition, sponsored distance education programs have reached about 2,300 rural clinicians and served around 355,000 rural veterans.
"We have so much to offer rural veterans with dementia, but we also need to make sure they know we can help," Bair said. "Identifying the veteran is that first step. They need to know they're eligible for our services. That also includes assistance for their community providers to help manage the challenging aspects associated with aging and dementia. We find that just asking if a patient served in the military allows many more individuals to be identified. We need to make sure that they have access to these services that they have earned."
Area Agencies on Aging: Helping Healthcare Organizations with the Rural Challenges Associated with Dementia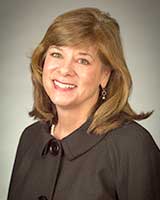 Sandy Markwood is the CEO of the National Association of Area Agencies on Aging (now called USAging), a membership organization for the country's 662 Area Agencies on Aging (AAA) and more than 250 Title VI Native American aging programs. Just like Bair, Markwood described dementia as a "hidden" condition, especially in rural areas where there are many healthcare delivery challenges. Her organization not only provides advocacy but also assists with capacity building and technical assistance for its members, some of which have their origins in the original 1973 or the 1978 reauthorization of the federal Older Americans Act. Citing results of a recent survey of AAAs, Markwood said nearly 50% of AAAs are providing services to people with dementia and their caregivers.
"About 43% of our agencies serve rural areas and another 36% serve a mix of rural, suburban, and urban areas," she said. "We want rural healthcare organizations to know our agencies are in their communities and can be a valuable partner in the care of people with dementia and their caregivers."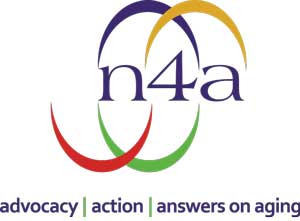 Markwood provided the reminder that the majority of healthcare delivery does not happen in the doctor's office or hospital: It happens at home. She said this creates the perfect partnership opportunity between rural healthcare organizations and their local AAA since many AAAs offer services outside of what clinical organizations or a home health agency — if that type of agency is even available — can provide in a rural area.
She said AAAs can also be helpful when it comes to transportation needs. The latter, she said, is an organizational focus area due to the impact of geographic isolation on rural areas. Other services include regular in-person home checks, evidence-based health promotion programs, fall prevention, and respite caregiving programs. AAAs can even serve as a resource to help ensure needed home modifications.

Markwood also pointed out additional opportunities for rural healthcare organizations to partner with their AAAs.
"In the partnership world, many collaborations are now focused on the social determinants of health," Markwood said. "There are more and more opportunities for rural healthcare organizations and Area Agencies on Aging to work on joint projects, apply jointly for grants, and many other important activities that really involve both sectors."
The Future
Experts shared their hope that future generations will be less impacted by dementias. Until then, public education about all aspects of these conditions is important, including the education of non-adult family members. For example: With later stages of Alzheimer's Disease, behaviors such as lack of recognition or angry outbursts might confuse grandchildren or great-grandchildren. The Alzheimer's Association provides information for teens and for younger children and included is this advice: As your grandmother's brain changes, she may forget many things, but she will still be able to feel your love.
In its 2020 report, the Alzheimer's Association highlights the discovery of biomarkers and the 20-year interval to the first onset of symptoms. Until more science is available, researchers, clinical experts, service providers, and advocates will continue to provide a message of hope for rural people with ADRD and their caregivers.