Kay Miller Temple, MD, Web Writer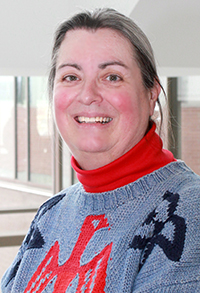 Kay Miller Temple has been a web writer for the Rural Health Information Hub since 2017.
Kay writes original content for the website, bringing her expertise as a physician journalist to RHIhub's Models and Innovations and Rural Monitor articles. In this role, she reports on complicated health topics with a unique rural perspective and thorough understanding of the material. Some of her stories address specific health conditions, like chronic obstructive pulmonary disease (COPD) and unintentional injuries, while others have more of an educational focus: for example, advance care planning, health literacy, and the public health impact of death certificates. With opioid misuse a significant issue in rural America, she has also covered medication-assisted treatment for opioid misuse disorder.
Kay characterizes writing for the RHIhub as finding the rural angle in topics that can be very broad and which can differ dramatically from region to region and from urban to rural. She sees her work as a way to explore how rural gets it done, or how it could get it done, given the opportunity.
Kay received her Bachelor of Arts degree in Biology from Augustana University and her Doctor of Medicine degree from the University of South Dakota. She completed a combined residency in Pediatrics and Internal Medicine at the Maricopa Medical Center, the VA hospital, and Good Samaritan Medical Center in Phoenix. Later in her career, she also became board certified in Hospice and Palliative Care.
Over the nearly 30 years that she practiced bedside medicine, Kay worked in a variety of rural locations across the country including Alaska, Kentucky, Maine, New Mexico, North Dakota, and Oklahoma. She also had a remote practice experience when she spent three months as a camp medic for a National Science Foundation project at the top of the Greenland ice sheet. Most recently, Kay worked at the Mayo Clinic, Phoenix Campus, for 15 years. There she worked as a hospital-based internist, or hospitalist, and was a member of many administrative committees, chairing the Utilization Management Committee for five years. In that position, Kay became aware of the other half of medicine, where she was required to understand and interpret the rules and regulations of healthcare. She led a variety of innovative quality care and systems-based practice programs for both the medical and surgical services. Having to use a more policy-based lens, Kay realized that she wanted to write and speak about healthcare and make this other side of healthcare more accessible to colleagues and patients. This prompted a return to school to pursue a journalism degree.
Kay received her Masters of Journalism and Mass Communication degree from the Arizona State University Walter Cronkite School of Journalism and Mass Communication. For her master's work, Kay covered health, education, and Native American stories for the Cronkite News Service. Before coming to the RHIhub, Kay also wrote for several healthcare-related magazines.
Kay's connection to rural areas and issues goes back a long way. She grew up in South Dakota on the family farm originally homesteaded by her great-great grandparents, outside a town of about 200 people; they were 20 miles from the nearest hospital and a four-hour drive from any kind of specialty care. It was her own rural family doctor who inspired Kay to go into medicine herself. Although she has worked and lived in both rural and urban areas, she says the feeling of being a farm kid has never left her.
Contact Kay at 701.777.6146 or by email at kay@ruralhealthinfo.org.