Jun 27, 2018
Comprehensive Rural Population Health: Where is the General Surgeon?
Related Articles
The Rural General Surgeon's Partner: Rural Certified Registered Nurse Anesthetists
Where Are They? Examining General Surgery Workforce Issues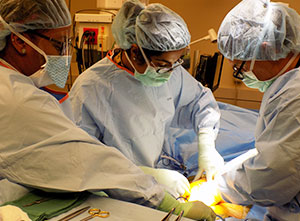 The discussion around rural surgery usually focuses on the finances and economics of healthcare organizations — especially the small, rural, and Critical Access Hospital — along with the economics of the community itself. However, rural surgical proponents say it's important to also consider the general surgeons' contributions to rural population health and the consequences of insufficient access to surgical services.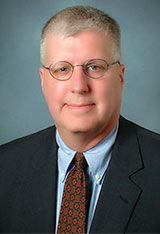 Dr. Patrick Bailey, with the American College of Surgeons (ACS) Division of Advocacy and Health Policy, emphasized where general surgery fits in an overall rural population health management strategy.
"We think it's important in rural areas to look at the entirety of the care spectrum needed for our country's rural population," Bailey said. "The ACS believes that general surgery is an integral part of the community health system alongside primary care, mental health, dental, and maternity services."
What Do They Do? A Day in the Life of a Rural Surgeon
Dr. Karen Deveney, Oregon Health & Science University (OHSU) emeritus surgical program director, said rural patient care includes the right surgical care in the right place. But she uses a personal story to illustrate the importance of rural surgeons providing patient care at just the right time.
"My father called the family doctor after my mother collapsed on the floor," Deveney said. "He told the doctor, 'My wife fainted. She's come to, but she's really pale.' The family doctor told him, 'Bring her to the hospital [20 miles away]. I'll have the surgeon meet us there.' My mother had ruptured a tubal pregnancy. Half of her blood volume was in her abdomen. I wouldn't have come along 6 years later if it hadn't been for a rural general surgeon."
Dr. Carnell Cooper, a Baltimore-based physician administrator and university-based trauma surgeon well-known for a violence prevention program, had a career opportunity that allowed him to provide locum tenens general surgery coverage in a rural Nebraska hospital. There, Cooper said he treated injuries he'd only read about or seen on a screen at trauma conferences.
The reality of those traumatic injuries now in front of you, the mechanism of the injury, the extremity amputation, the crush injuries, the infection risks, all certainly highlight the needs of rural patients and the complexity of what rural general surgeons do.
"The reality of those traumatic injuries now in front of you, the mechanism of the injury, the extremity amputation, the crush injuries, the infection risks, all certainly highlight the needs of rural patients and the complexity of what rural general surgeons do," Cooper said.
But trauma care is only one aspect of rural general surgery. Cooper said his locums work involved coordinating care with the well-trained rural EMS teams for other emergent surgical problems, along with fielding questions from other rural providers.
"I'd get calls from the area's medical providers asking advice about the potential surgical needs of a patient, or I was in the emergency room dealing with a routine surgical problem in one room — and an emergency surgical problem in the next," Cooper said.
Not infrequently, a rural surgeon drains an abscess caused by infection, a condition that an antibiotic can't cure and, if left untreated, can lead to shock, even death. Sometimes their work involves taking a patient to the operating room for a bowel obstruction, an emergency procedure because the intestine's blood supply is being cut off by scar tissue or a twist of the colon.
In Soldotna, Alaska, Dr. Jason Lattin, who was OHSU's first surgery resident receiving the Accreditation Council for Graduate Medical Education's approval for his rural surgical training, said his general surgery training gave him a skill set to perform a wide range of procedures.
"My daily operative schedule is pretty varied," Lattin said. "I'll go from doing a VATS [video-assisted thoracoscopic surgery] lung wedge resection, to an AV fistula for dialysis to a lap chole [removing the gallbladder with a laparoscope]."
His on-call duties, shared with two other general surgeons, can range from repairing the multi-system (heart, lung, liver, kidney) injuries from a gunshot wound, to doing a Cesarean section when an obstetrician is not available.
Lattin said another part of his day — due to the lack of a gastroenterologist — can involve removing common bile duct stones through the laparoscope. Rural surgeons routinely perform endoscopy procedures using specialized equipment to look into the stomach, the colon, and even the bladder. These tests may be elective, as part of cancer screening, or urgent if food gets stuck in the esophagus. The rural surgeon is also there for emergencies such as bleeding from the bladder, usually handled by urologists in urban centers.
"Being able to do a wide range of surgery is something that I knew I wouldn't be able to do other than in a rural location," Lattin said. "I love my work. I love being part of my patients' lives in this community. This is a wonderful place to be, to have a career, and to raise my family."

Understanding the "General" of General Surgery
Spending the first decade of his career in metropolitan Dallas before moving to McPherson, Kansas, where he practiced for nearly 25 years, Dr. Tyler Hughes said that over three-quarters of rural patients' surgical needs can be performed by a general surgeon.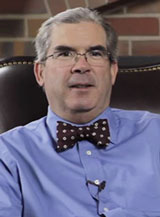 "General surgery was the mother of all the subspecialties," said Hughes, a recent director of the American Board of Surgery and a current reviewer/editor for four surgical publications. "It started out with the name 'general' and no one has ever been able to come up with a more appropriate name that typifies what a general surgeon is. Now, partly due to data and partly due to marketing, the more specialized a surgeon is, the better that surgeon is supposed to be. But, I can tell you that many a very fine subspecialist will turn to me and say, 'I could never do what you do.'"
"There is this constant search for the best, not recognizing that a lot of general surgeons are the best for the majority of surgical needs," Hughes shared. "I think we've sold the American public that if you just get to the right specialist you won't die of your disease. That's not true. Death is not optional. But to delay treatment while searching for the best while the best is nearby is not good. General surgeons can handle about 80% of what walks in their door. The tertiary and quaternary centers can't be all things to all people. They're getting overwhelmed. They're often at 130% capacity. Rural community hospitals could do more of that work leaving those centers for the patients who need the more specialized treatment."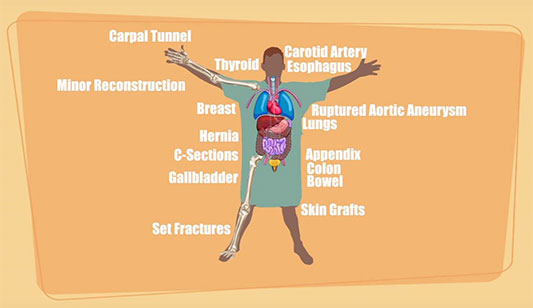 No Surgical Access: Impact on Rural and Urban Citizens
Rural surgeons said it's important to understand that if a surgeon is not around to do procedures, some rural patients have to go miles and miles to get that care. Sometimes, family members, important partners in health and wellness, either can't or don't come along. Those who do are burdened with the multiple costs associated with being away from home. For many rural patients, distance actually can translate into no care at all. Or care that comes too late. Some patients experience increased morbidity waiting in the urban queue behind other more critically ill patients with surgical needs. Complexities of regional transfer decisions are being studied by tertiary centers. Researchers say specific morbidity and mortality data due to lack of rural surgical care is hard to track.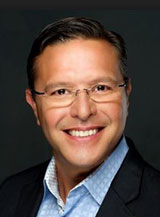 Joining with surgical partners, rural anesthesia providers also express concern about access to surgical care in rural America. Dr. Juan Quintana, CRNA, DNP, MHS, and past president of the American Association of Nurse Anesthetists (AANA), said he and his partners used to cover 10 hospitals and two ambulatory surgical centers in eastern Texas. Now it's one hospital and one outpatient center.
Urban Americans will die for lack of surgical access too.
"This is not just a major access of care problem for rural Americans," he said. "It's a major problem for urban Americans too. They are the folks driving through our rural areas on their way from one metro area to another. If there's a healthcare emergency, with all these hospital closures, there's not even going to be a facility where they can be stabilized and transferred. Urban Americans will die for lack of surgical access too."
Rural Surgery and Quality Outcome Measures
Payment structures, resource allocation, quality monitoring and reporting: all are inescapable issues for rural surgical providers. Recent quality analyses of rural surgical procedures in a 2016 JAMA report and several 2017 reports from Johns Hopkins and Harvard revealed favorable outcomes, with the latter report stating, "As a whole, rural hospitals performed at par with urban hospitals in our analysis. These findings are very encouraging and emphasize the need for maintaining resources at rural health care setups."
Training a Surgical Workforce: The Gundersen Program
Looking at American Board of Surgery data from 1993 to 2005, nearly 80% of the nation's surgical residents choose further surgical specialty training as opposed to practicing as general surgeons after completing their residencies. As the factors behind these decisions are evaluated, Gundersen Health System in La Crosse, Wisconsin, shared its rural general surgery program's outcomes in a 2017 academic paper reviewing 40 years of training, recruitment, and retention.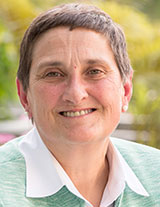 Dr. Marilu Bintz, a co-author of that paper, was one of Gundersen's surgical residents. After completing her general surgical training, Bintz decided to practice a few years with a Gundersen clinic about 50 miles away in Prairie du Chien. Her solo operative practice was in the community's local Critical Access Hospital (CAH). In 2015 — 26 years later — Bintz said she left that practice in the capable hands of three surgeons. Now she serves as the organization's Senior Vice President Population Health and Strategy, Medical Vice President Quality and Patient Safety, and Chief Medical Officer Affiliated Hospitals and Clinics. Bintz admits when she hears the suggestion that Gundersen's program is one of the top general surgical training programs in the country, she thinks to herself, "Who? Are you talking about us?"
"The surprise is the attention we get for doing what we've been so immersed in for so long," Bintz said. "Resident training here happens naturally. No matter what role you have at Gundersen, you have an obligation to teach. Our philosophy is 'All teach. All learn.'"
Bintz said their general surgery training goals have evolved since she was a resident, and she believes the focus on critical thinking skills is key.
"We attract incredible general surgery residents," she said. "We know they need to possess critical thinking skills in addition to procedural competencies. What they bring to a CAH and its community is not just about being able to do a lot of surgery, it's also knowing when not to operate. It includes the non-operative surgical care they'll be delivering, it's trauma or stabilizing patients for transfer, and it's the health education they'll be providing their communities."
"Since our start, we've graduated more than 100 general surgery residents and over 50% go straight to rural practice," Bintz said. "Some take an additional year for training like a laparoscopic fellowship, but even then most of those residents 'go rural.'"
She also shared that one of the great rewards during her clinical years was watching residents develop a sense of belonging to the rural community.
"I watched them fall in love with rural care," she said. "That was something to see."
Like many rural surgeons and surgical leaders, she's concerned about the national numbers for general surgeons and how those numbers impact rural populations.
"When I was president of the Wisconsin ACS, in my address I asked this question: Why is it that when we know the need for general surgeons in rural America, that we can count on one hand the programs that adequately prepare our young residents? Every program should be capable of accomplishing this. But, university-based programs are often focused on getting their residents into specialty fellowships. Our system needs to change."
Meeting the Needs of Would-Be Rural Surgeons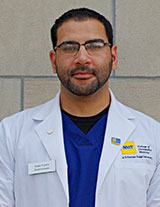 Student doctor Shady Francis is a first-year medical student at New York Institute of Technology's College of Osteopathic Medicine at Arkansas State University, Jonesboro. Francis, previously an Army Reserve medic, said he feels pulled to rural practice and is seriously considering general surgery.
"This is my dream," Francis said. "My wife wants to live in the rural setting. We want to have some land to raise animals. We want to raise our kids out in the open, not in front of the screen, and we want to live in a small town. When I hear about the practice experiences of rural surgeons, that life seems so personal, so much different than just cycling through the numbers in a big hospital system. I want that professionally, personally, and for my family."
As a medical student, Francis is already wondering where he'll find rotations to further explore his dream. Dr. Matt Rossi, rural physician, surgeon, and member of the ACS Advisory Council for Rural Surgery, said he knows that connecting students like Francis is a crucial first step in solving the nation's general surgery crisis — and especially for solving the crisis in rural America. Rossi works at Hopedale Medical Complex. Though he can't take a lot of time away from his and his family's busy practice in Hopedale, Illinois, there are strategic things he can do, starting in his own community.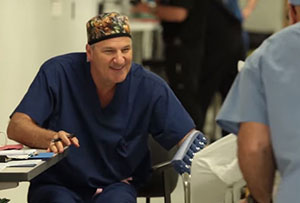 "We understand that healthcare providers who go to rural communities often come from rural communities," Rossi said. "We like to plant the seed and encourage any interested local high school student to go into rural healthcare. Our hospital foundation has given over half-a-million dollars in scholarships to high school graduates."
Rossi explains that he and his physician family members get invited to speak in community high schools or even pre-med classes. Sometimes they'll get called for a clinical shadowing experience.
"We get cold calls from high school and college students who want to come visit us," he said. "We try to accommodate almost every case. Big hospitals really can't do that."
Rossi said he believes another important interaction is with medical students. He's often able to speak with first- and second-year medical students in three of his region's medical schools.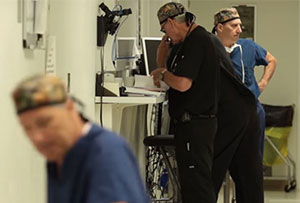 "We don't give recruiting talks," he said. "Instead, we go to share with them what you can actually do in a rural community if you'd like to avoid being a super-subspecialist. We tell them they can be an integral part of patients' health, the health of their families, and an important part of the community."
Rossi shared there's always a predictable student reaction to his message.
"The usual response is 'I had no idea I could be part of something like this' or 'We had no idea that a surgeon could have that broad a practice and still make a go of it outside a large group,'" Rossi shared. "When a student has that revelation, it's an amazing thing to be part of."
But Rossi is concerned about the most common question from med student audiences. Echoing med student Francis, Rossi says these students want to know: Where are the rural general surgery rotations and residency programs?
Rossi and other rural surgery advocates acknowledge that medical students and residents often have little academic support for pursuing a rural practice — often seen as some type of failure — and are left to search for rotations and programs on their own. He noted that the ACS has a robust List of Rural Surgical Training Programs to spotlight rural surgical training efforts in eight states, but it's not often found in a routine search. The same goes for FREIDA, the American Medical Association's Residency and Fellowship Electronic Database. As one way to engage interested pre-medical and medical students, Rossi, his daughter (just entering her general surgical training), and several other vested rural partners, spotlighted the need for an easily accessible rural training database in an academic paper.
All Scalpels on Deck: Working Together to Train More General Surgeons
Shortly after becoming program director at Oregon Health & Science University's surgical program, Dr. Karen Deveney said she began to hear from the state's rural surgeons.
"They'd say, 'I'm getting old. I'm looking for a partner. I can't find anyone who'll practice here. They're all training in big cities and afraid to come out here,'" Deveney said. "I had to help these colleagues out and the training had to match the needs."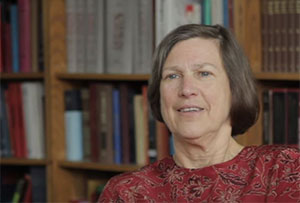 Deveney navigated the steps for rural clinical training that met academic accreditation regulations, resulting in Oregon's Rural Training program. As an emeritus staff who continues to work on general surgery training issues, Deveney shared experiences from earlier years when she and other program directors were championing rural training. She was surprised by rural health workforce organizations who viewed surgical recruitment efforts as a competition for providers needed for primary care, rather than a joint effort where recruitment of one might encourage the recruitment of the other. Deveney said ACS members are now more engaged and in 2012 the College created the Advisory Council on Rural Surgery, the college's first new Advisory Council in 50 years, with a mission to train, recruit, mentor, and provide post-residency education in order to "assure quality surgical care for rural patients."
"Now, the recognition is here," Deveney said. "We've gone from rejection to being embraced by the country's surgical leaders previously unaware of the problem's magnitude and the subsequent results of that problem. If it's not enough for our country's rural citizens to not be able to receive the right care in the right place at the right time, then the consequences of the tertiary and quaternary hospitals becoming bloated and unable to execute their mission should get everyone on board with efforts to get more general surgeons trained and in rural areas. Fifty percent of surgical care should happen in the nonmetro setting to help eliminate the disparity of our system, the inefficiencies in our system, and our way-too-costly system."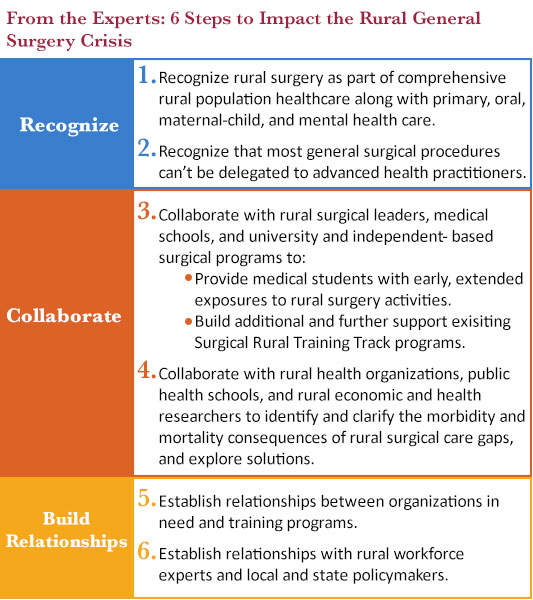 Additional Resources
Selected American College of Surgeons Rural Surgery Information:
Responding to the Need for Rural General Surgery Training Sites: A How-to
ACS List of Rural Surgical Training Programs:
Nebraska
University of Nebraska Medical Center, Omaha, Nebraska (no longer available online)
North Carolina
East Carolina University, Greenville, North Carolina (no longer available online)
Tennessee
East Tennessee State University, Johnson City, Tennessee
University of Tennessee Medical Center, Knoxville, Tennessee (no longer available online)
University of Tennessee Chattanooga, Chattanooga, Tennessee (no longer available online)
Accreditation Council for Graduate Medical Education:
Program Requirements for Graduate Medical Education in General Surgery
Rural Surgical Care Delivery Model: