May 10, 2023
Montana Health Network Provides Care Coordination for Chronic Disease Management
by Allee Mead

Francine*, a diabetes patient in rural Montana, lives about 30 miles away from her provider. She is unable to visit a diabetic educator due to transportation-related challenges and financial limitations. Instead, she receives check-ins from a registered nurse (RN). She told the RN, Gina Delaney, that she used to test her blood sugar only once a day. Since Delaney has started checking in with her, Francine now tests three times a day. Thanks to Delaney's work, this patient was able to lower her hemoglobin A1C.
As a Regional Care Coordinator, Delaney works with six or seven different healthcare facilities in eastern Montana. A couple times a week, she logs into each site's electronic health record (EHR) system to complete chart reviews of her patients. She contacts patients and provides referral follow-ups and coordination. She also helps connect patients to any needed community resources like transportation or meal delivery.

Delaney's services are part of Montana Health Network's Regional Care Coordination program, funded by the Federal Office of Rural Health Policy (FORHP). Montana Health Network (MHN), with headquarters in rural Miles City, serves 8 counties in eastern Montana with regional care coordination. More broadly, MHN serves 17 owner healthcare organizations and approximately 40 other healthcare entities throughout the state. The for-profit network provides services like consulting, insurance for organizations and employees, temporary staffing, training, and an Area Health Education Center.
Through a 2020-2023 FORHP Rural Health Care Coordination Program grant, MHN offers the Regional Care Coordination program for adult patients managing chronic conditions. Nadine Elmore, MHN Project Director, said that care coordination brings together not only healthcare entities like primary care, specialty care, and pharmacies but also community resources like Meals on Wheels, housing support, and transportation services.
It's people working together to put their arms around that individual [patient] and support them to be as healthy as possible as long as possible and remain independent as long as possible.
"It's people working together to put their arms around that individual [patient] and support them to be as healthy as possible as long as possible and remain independent as long as possible," Elmore said.
Pooling Resources
Elmore lives and works in her hometown of rural Ekalaka. She served in the U.S. Army for 17 years and was her hometown hospital's CEO for 13 years. Elmore called some of the towns that MHN serves "some of the tiniest of tiny communities in all of America." She added, "They don't have the capacity to develop and implement value-based care programs unless they have the support of someone like Montana Health Network." MHN helps these small towns' healthcare facilities pool their resources and provide chronic care management through Delaney, the Regional Care Coordinator.
The MHN Regional Care Coordination program was created for frontier CAHs (Critical Access Hospitals) that wanted to create the value-based care to deliver chronic care management.
"The MHN Regional Care Coordination program was created for frontier CAHs (Critical Access Hospitals) that wanted to create the value-based care to deliver chronic care management," Elmore said. These facilities identified a need for chronic care management but couldn't afford to hire a full-time care coordination nurse for their small patient populations.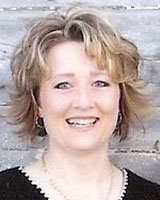 As part of the grant, MHN hosts monthly roundtables, where the different sites can share their challenges and successes. Once a year, staff from the various sites meet in person for a daylong session. Delaney shared that some sites attending this year are just developing their programs, while three attendees are considering starting a program. She added that some organizations providing community resources attended this year's meeting as well.
Elmore said this is the first program of its kind in Montana. An early version of this program had five patients in the first year of a previous FORHP grant, and that number grew to 138 patients in year two of the current grant. This growth occurred over a 4-year period. MHN was also asked to share best practices at the National Cooperative of Health Networks (NCHN) Association annual conference in April 2023.
Small-Town Connections and Solutions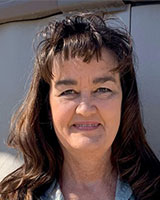 Delaney, with over 30 years of experience as an RN, has been a part of the MHN program for just over two years. She remembers a patient who lived near her primary care provider but 80 miles away from her psychiatrist. One time, she ran out of her medications for a mental health condition while her psychiatrist was on vacation. Since the psychiatric provider couldn't refill the prescription, Delaney called the patient's primary care provider to ask if the patient could get a seven-day dosage filled instead of her normal prescription. Then she called the psychiatric provider's office and the local pharmacy to coordinate getting the seven-day prescription filled. This coordination and quick thinking helped the patient avoid any symptoms that she would have experienced without her medications.
Delaney said that a patient in a similar situation might not know whom to call, or they might know whom to call but can only leave their provider a voicemail. Delaney, on the other hand, was able to connect with providers' nurses and send messages through one facility's EHR to get a much quicker response.
Healthcare is forever changing. Patients and family members are not able to keep up with these changes.
"I've always held myself as a patient advocate," Delaney said. "Healthcare is forever changing. Patients and family members are not able to keep up with these changes."
In other cases, having a regional focus helps Delaney catch what local providers might miss. For example, two patients from different communities each received a pulmonology referral. While trying to coordinate services for one of the patients, Delaney learned that the pulmonologist the patients were referred to was not accepting new patients. She then was able to immediately work to find a different pulmonologist for the second patient. "Without the regional model, a local care coordinator may not have realized that the pulmonologist wasn't taking new patients," Elmore said. "Or they may have taken more time learning that and identifying different opportunities for the specialty referral."
Other solutions are simpler yet involve out-of-the-box thinking. Elmore remembers a patient who had a procedure coming up and was told she needed to stop taking one of her medications two days before the procedure. However, the patient kept her medications in a pill organizer and couldn't remember what this particular medication looked like. The RN care coordinator connected with the patient's pharmacist, who said, "Her house is on my way home. I'll just stop by her house and take those pills out of her pill box for those two days."
One surprising benefit of the program is that seniors in the community, already connected through events like card games and congregate meals, bond further by finding out their relatives or friends are also a part of the MHN Regional Care Coordination program. In addition, it can help normalize receiving medical services.
Elmore shared that two of the patients are sisters and have turned Delaney's check-in call into a friendly competition, trying to ask Delaney which of the sisters she called first. Delaney makes sure to alternate which sister she calls first so that it doesn't seem like she's playing favorites.
In another case, Delaney called a patient who was about to leave her house to give a friend a ride to a congregate meal. The patient knew this friend was also in the chronic care management program, so the patient told Delaney, "If you haven't called her yet, I'll give you a few extra minutes and you can call her. And then that way I'm not interrupting your phone call to her."
Gaining Buy-In and Planning for Sustainability
While many patients have embraced the program, Elmore said that there has been some reluctance from a few healthcare facilities to sign on to the program. Some CEOs were concerned that a grant-funded program wouldn't be sustainable after the grant period ended. "My mindset is 'Well, I'll tell you how you keep it going. You develop it and make it big so that it can support itself,'" Elmore said.
Elmore's advice is to plan for sustainability from the beginning. One strategy she uses is to market the MHN Regional Care Coordination program to larger facilities. Even though these facilities might be able to hire a full-time care coordination nurse on their own, Elmore tells them that the MHN program is more streamlined and efficient than if these facilities started a new program from scratch.
Other, smaller facilities are "hungry for some support to start a program," Elmore said. These facilities don't have the capacity on their own to invest much time or funds into starting a program like this, but they can access this program through MHN.
Elmore said there were also some issues with gaining buy-in from providers, nurses, and other staff who may be hesitant to have someone outside the community provide care. "The Regional Care Coordinator must almost hold themselves to a higher standard than would even be expected from local staff because even the smallest misstep or slip in care or communication is viewed more strictly than with local staff," Elmore said. She recommended consistently checking in with patients and communicating effectively with local staff in order to ease their concerns.
Delaney argued that one reason that programs like MHN's Regional Care Coordination are underutilized is provider turnover. She remembers a provider who worked in the region for less than a year. In his last three weeks of employment, he referred three patients for chronic care management. When Delaney contacted these patients, they declined to enroll, telling her, "Well, he's not even my provider anymore, so I don't need this service." Retaining providers and building patient trust are important steps for making a program like this successful.
Elmore hopes that the program will lead to multiple nurses in the service area receiving care coordination training so that MHN can expand this program to more healthcare facilities. She envisions a network of nurses providing care coordination services in facilities in Montana and surrounding states.
"Chronic care management has the opportunity to have a lot of successful stories," Delaney said.