Jul 14, 2021
Remote Patient Monitoring Helps Rural Patients Recover at Home
by Allee Mead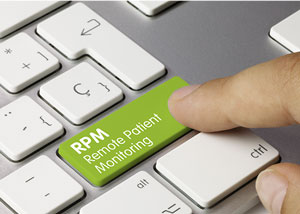 With his wife recovering from COVID-19 at home, a husband wants to cancel his own medical appointment because he's worried about her safety in his absence: When she gets up to walk, she doesn't feel well at all. However, a video call using an electronic tablet allows them to check in with her medical provider.
The provider checks the patient's vitals, which are a little low but still within range. When the provider asks the patient to walk around, though, the provider can see that the patient's oxygen saturation drops. The provider sends a tank of oxygen to the patient's house — the patient has now avoided a trip to the emergency department, and her husband can keep his doctor's appointment.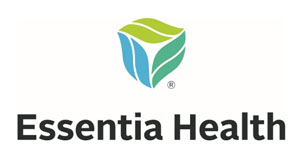 A new program through Essentia Health, a health system across Minnesota, North Dakota, and Wisconsin, allows patients to be monitored at home when they need medical attention but don't need to be hospitalized. Patients enrolled in the Remote Patient Monitoring (RPM) program receive a tablet — to video-call with providers and complete questionnaires about their symptoms — and equipment like blood pressure cuffs and pulse oximeters that immediately transmit patients' vitals back to Essentia. The program began with COVID-19 patients but is branching out to monitor patients with diabetes and congestive heart failure, among other chronic conditions.
Caring for patients at home
Originally, this program was going to be a small pilot offering virtual visits for behavioral health. Because of the pandemic, Essentia Health made virtual visits with additional monitoring technology available for all its patients. Like many healthcare systems in the United States, Essentia didn't know if their hospitals would be overrun with COVID-19 patients. They wanted to reduce the number of patients (with or without COVID) in the hospitals to keep patients and healthcare employees safe.
We focused the launch of this program to keep people out of the ED if they didn't need to be, to be able to manage their conditions at home, to facilitate earlier hospital discharge, to keep our hospitals open for those most critically ill and to have patients recover safely at home.
"We focused the launch of this program to keep people out of the ED if they didn't need to be," Jessica Martensen, Senior Director for Care Management, said, "to be able to manage their conditions at home, to facilitate earlier hospital discharge, to keep our hospitals open for those most critically ill and to have patients recover safely at home."
Joseph Bianco, MD, a family practice physician in rural Ely, Minnesota, offers an additional perspective. He said that hospitals are not always safe places for patients, especially older adults who are frail. But these same patients also might not be safe if they're sent home, especially if no one's there to look after them. A program like Remote Patient Monitoring allows patients to sleep in their own beds and eat their own food, he added.
"Hospitals are where we put out fires," Bianco said, whereas the Remote Patient Monitoring program allows providers to notice subtle changes in a patient's vitals or behavior and intervene before the patient's condition worsens.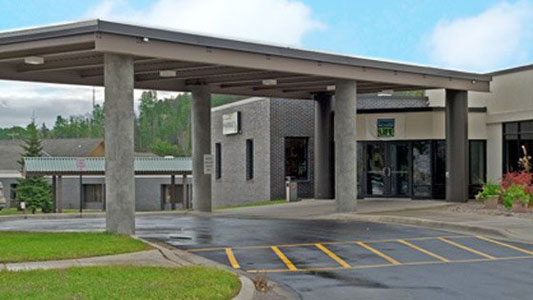 In order to see which patients might qualify for remote patient monitoring, Essentia Health uses a risk scoring program within its electronic health record to review a patient's comorbidities and medications. A COVID-positive patient might be eligible for the program with a high risk score but no clear indicators for hospitalization or, alternatively, a low risk score but low oxygen saturation or other abnormal vital signs that would typically indicate that hospitalization is necessary.
Patients who qualified for RPM were monitored in a central location. If a patient's questionnaire answers or vital signs fall outside the normal range, the Nurse Care Line — Essentia Health's 24/7 nurse triage service — calls the patient. Patients can also call the Nurse Care Line with any concerns or issues.
Cammie Jezierski, RN, Director of Telecare Services, supports the Nurse Care Line. She remembers one patient who manually submitted his vitals, at one point listing his blood sugar level as 990. The Nurse Care Line immediately spotted the abnormality and called the patient, who didn't answer the phone right away. When the nurses were able to get in touch with him, they discovered that he had accidentally added a 0 to his true blood sugar level of 99.
Had the nurses been unable to connect with this patient or his emergency contact person, they would have called 911. Jezierski said that patients are told of this intervention before they're enrolled in the program.
The tablets that patients use in the program don't need internet access, but the tablets do need a cell signal to function. Christie Erickson, DNP, Director of APRN/PA Services, added that patients don't need to be "tech-savvy" to use the tablets, which include stickers to indicate the on/off button and charging port.
Elements of Essentia Health's Remote Patient Monitoring
A risk scoring program in Essentia Health's electronic health record determines which patients would be eligible for RPM.
Participants receive a tablet, which allows them to complete questionnaires and telehealth visits with their provider.
Participants also receive equipment like blood pressure cuffs and pulse oximeters, which immediately transmit vital signs to the Nurse Care Line.
The Nurse Care Line monitors questionnaire responses and vital signs and calls patients when these readings are abnormal.
Participants who are food-insecure are connected to community-based organizations.
At the end of the program, participants pack up the equipment, and Essentia Health sends a delivery service to pick up the items and mail them back to the medical equipment company.
Reducing hospital visits and easing patients' stress
By February 2021, Essentia Health had 39 sites offering this monitoring technology. At the peak of these services, Essentia had conducted 600 tele-visits through the Remote Patient Monitoring program and was monitoring up to 40 patients at any given time.
Bianco said that about 87% of enrolled patients had no emergency department (ED) visits, a finding which suggests "the success of the inclusion criteria," especially for a pilot program like this.
Analysis also revealed that about 50% of the monitoring units were ordered in an ED, a finding that translates into avoided hospital admissions. In addition to ED providers, primary care providers can order these RPM monitoring units as well.
Part of the RPM program involved addressing social determinants of health to ensure that RPM patients' home environments are safe and conducive to their healing. This included asking patients about their access to food. Food-insecure patients were connected to community-based organizations, and Bianco led conversations in finding volunteers to deliver groceries.
In addition to making sure patients' needs are met, the program is also cost-effective. "We were looking at cost avoidance," Martensen said. "So what would be the average cost of an inpatient stay minus the cost of Remote Patient Monitoring?" She added that there were significant savings for patients' health plans as well as good patient outcomes. Patients reported feeling cared for, said the technology was helpful, and would recommend this program to others.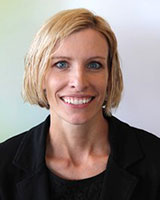 Martensen said that patients as well as their loved ones felt confident with this program: "If mom's at home, we know she has the technology that's monitoring her condition. Her provider's going to check in with her every day and more frequently as needed, so that she can recover at home safely."
Erickson and her team complete most of the RPM visits. Erickson said that, along with keeping patients out of the hospital, the Remote Patient Monitoring program eases patients' isolation and stress. "The biggest feedback that we get from a lot of our patients is 'I was scared. You came into my home on the screen and were able to answer some questions and reassure me,'" Erickson said.
Being diagnosed with COVID-19 and having to isolate is anxiety-inducing, Erickson said. This program allows patients not only to access medical care but also connect with other people.
Erickson also remembers a couple experiencing homelessness who tested positive for COVID. They were put up in a hotel and enrolled in the program so that providers could monitor them and help them recover in a safe place.
[Patients] just need that extra bit of observation and expertise, helping guide them through it, because it's hard to make that call yourself as an individual or as a caretaker of somebody at home.
This program can also help prevent hospital visits for people who seek medical care when they don't need to as well as for people who might not seek medical care until their condition is severely worse. "They just need that extra bit of observation and expertise, helping guide them through it," Erickson said, "because it's hard to make that call yourself as an individual or as a caretaker of somebody at home."
"We hear it all the time from our patients: 'I feel like you're just watching over me,'" Jezierski said.
Jezierski remembers when one patient's vitals were slightly out of range, so the Nurse Care Line called him and then scheduled a virtual visit with his provider. The provider noticed slight changes with the patient's ability to remember and process, so the patient was brought to the hospital. While this patient wasn't able to avoid hospitalization, the program allowed the provider to catch the patient's declining health before it became a medical emergency. "If he wouldn't have had Remote Patient Monitoring," Jezierski asked, "how long would it have been before the spouse realized the change in cognition?"
Martensen said that Essentia Health is looking into using this program to monitor other acute and chronic conditions as well as high-risk pregnancies. Essentia Health also applied for the CMS Acute Hospital Care at Home program.
Collaborating and Being Flexible
One challenge with Remote Patient Monitoring in rural areas is broadband coverage and reliability. "Our experience with video visits is at times spotty, depending upon if we have patients living out in the woods," Bianco said. If a patient has poor broadband, providers use a phone call instead of a video call to meet with patients.
"From my perspective," Martensen said, "it takes some different skills and some comfort to be able to understand, to recognize, and to be comfortable treating patients where you can't always put your hands on them." For other healthcare facilities looking to implement a similar remote patient monitoring program, she said that it is important to identify the specific community needs and work together to solve those problems.
"I think Nurse Care Line is really good at problem-solving," Jezierski said. "They've been doing that for years, with things happening after hours. You just pick up the phone and start calling until you can figure it out." She added that the Nurse Care Line, Erickson's team, and the providers work well together.
Since this program launched in response to the pandemic, "we're building the car while we're driving it," Erickson said. "Luckily we've got a team of individuals who are willing to problem-solve and really work well together." She added that patients were understanding of any issues that came up, since it was a new program that patients and providers were figuring out together. Essentia Health plans to continue the program post-pandemic for patients with chronic conditions and other medical situations that can be treated at home.
"You've got to have a team that's willing to think outside of the box, be flexible, be creative, and network with others to solve problems," Erickson said.
I always felt that bringing care to patients is the right thing to do, and it decreases burdens on patients if care is brought to them.
Bianco said that he has been "for years and years a huge advocate of this type of work for our patients…As a primary care doc who's been making home visits since the beginning of my career," he said, "I always felt that bringing care to patients is the right thing to do, and it decreases burdens on patients if care is brought to them."