Dec 30, 2020
Top 10 Rural Monitor Articles of 2020
Here is a countdown of the most-read articles of the year:
---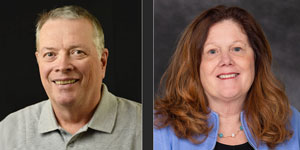 #10 – Mental Health in a Pandemic: Q&A with Thomasine Heitkamp and Dennis Mohatt
Mountain Plains Mental Health Technology Transfer Center co-directors Thomasine Heitkamp and Dennis Mohatt discuss telehealth, economic insecurity, broadband, and mental health under COVID-19 and self-isolation.
Published May 6, 2020
---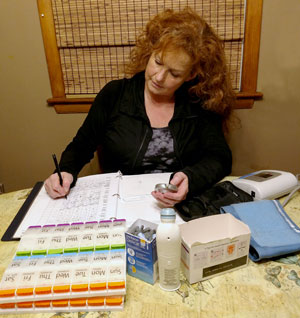 #9 – Informal Caregiving and Technology in Rural America
As people are living longer and trying to find solutions to delay the expense of long-term care or nursing facilities, family members, including adult children, are increasingly becoming informal, unpaid caregivers. Learn how technology may be a solution to help rural caregivers, what some of the challenges and opportunities are, and read about a current model that has the potential to change the landscape.
Published January 8, 2020
---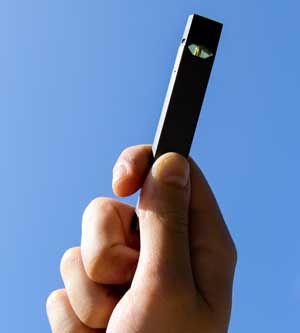 #8 – Drug Education and Cessation Programs Help Teens Avoid or Quit Vaping
Vaping among teens is on the rise, and rural teenagers have little access to cessation programs. California-based Being Adept and two Tennessee counties are helping their students learn how vaping negatively impacts their health while My Life, My Quit is helping teens in 18 states quit.
Published June 3, 2020
---
#7 – Contact Tracing: Training New Workers and Connecting with Rural Residents
Contact tracing is an important step in preventing further spread of the coronavirus. Alaska's AHEC program, a center for public health in Washington, and a national public health foundation share their training strategies while an IHS hospital in Arizona discusses its in-person contact tracing initiative.
Published September 9, 2020
---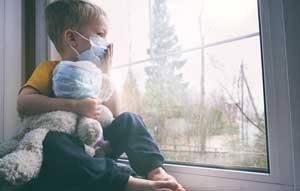 #6 – Mitigating COVID-19's Rural Impact on Families At-Risk for Violence and Child Maltreatment and Neglect
COVID-19 physical distancing measures impact vulnerable populations, including rural children experiencing maltreatment and those living in situations of intimate partner violence. Clinicians and other experts said community awareness, frank discussions, and changing service delivery approaches can make a difference.
Published April 29, 2020
---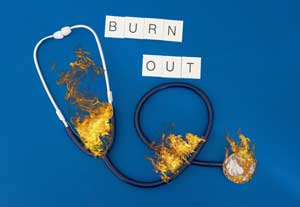 #5 – Physician Burnout
Burnout: Measurement Tool(s), Cause(s) and Impact(s)
Over 40% of today's physicians are burned out. A closer look at research indicates that not only is this a system problem rather than an individual problem, but that burnout impacts a system's revenue streams, healthcare quality, and patient safety and satisfaction. Experts suggest the problem may even be of more concern in rural areas.
Physician Burnout: Definition(s), Cause(s), Impact(s), Solution(s)
National research has revealed it and rural research suggests it: over 40% of today's physicians are burned out. This in-depth story reviews information about burnout in healthcare professions and for physicians in particular. Along with reviewing causes and impact, a medical school wellness-advocate, a researcher, and a large healthcare organization with a rural footprint shared interventions and solutions.
Published January 22, 2020
---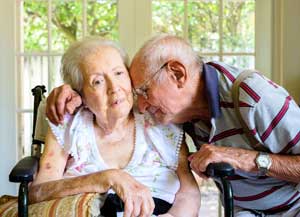 #4 – The Most Costly Chronic Medical Condition in America: Experts Talk About the Rural Aspects of Alzheimer's Disease and Related Dementias
It is the most costly of chronic medical conditions. Described by some as "hidden" conditions, experts talk about the complex needs of rural Americans with Alzheimer's Disease and related dementias and their caregivers.
Published June 17, 2020
---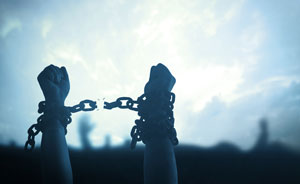 #3 – "It's on Us": Healthcare's Unique Position in the Response to Human Trafficking
Referred to as a form of "modern-day slavery," human trafficking occurs in every state and is not limited by the size of a community. Health services are one of the most common points of access to a lifeline for those actively being trafficked, giving healthcare professionals an advantage to help victims escape. A rural hospital CEO, a SORH director, a Sexual Assault Nurse Examiner, and a Safe Harbor Regional Navigator share how they combat human trafficking through training and raising awareness.
Published July 29, 2020
---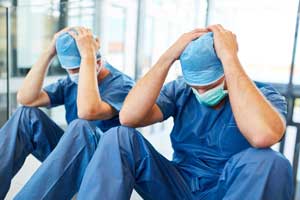 #2 – Healthcare Professionals' Mental Health Needs: Where Can They Go?
Recent research has found that not only are nearly 40% of surveyed physicians burned out, but 40% are also experiencing depression. For many reasons — stigma among them — these professionals are not getting mental health support. Physician health programs, in collaboration with professional societies, are trying to change that by working with state licensure boards and other groups.
Published January 29, 2020
---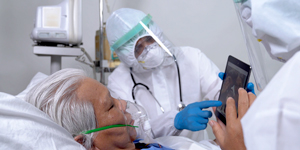 #1 – Advance Care Planning: New Realities in Times of COVID-19
Advance care planning — planning for decision-making in times of medical crisis — has always been intended for all people, all ages, with or without a chronic disease. Clinicians talk about the challenges of these conversations now that COVID-19 has nudged planning from the realm of the theoretical future to current reality.
Published July 15, 2020