University of Missouri School of Medicine's Rural Track Elective Program
Summary
Need: Increase number of medical providers in rural Missouri.
Intervention: Expansion of the Rural Track training sites and additional medical student and resident rural curriculum offerings with programs through the Rural Medical Services Grant.
Results: Early results show 22 medical students have rotated through the training sites and more than 50 medical students and residents have attended the focused lecture series.
Description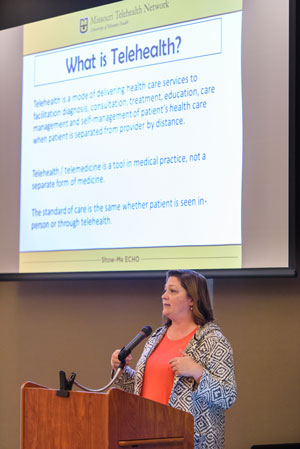 As part of its Rural Track Pipeline Program, the University of Missouri School of Medicine's (MU SOM) Rural Health Department continues to expand rural training experiences through its most recent addition, the Rural Track Elective Program.
Along with this program, the department has also added the Rural Medicine Lecture Series to the elective curriculum of both medical students and MU residents in family medicine, child health, internal medicine, obstetrics and gynecology, and psychiatry.
Non-clinical practice management rotations in practice management are also offered to residents. Providing an opportunity to learn more about clinic operations, this program is sponsored through a grant from the Missouri Department of Health and Senior Services. Funding through the Federal Office of Rural Health Policy has also supported some elements of these programs.
Additionally, an interprofessional Rural Immersion Program has been implemented, a 4-day experience for health professions students interested in working in a rural area. This is also a non-clinical experience, but designed to highlight the social and communal aspects of rural life. Through group activities and meetings with community leaders, participants get a preview of life as a rural healthcare professional.
Services offered
Rural track medical student electives include:
Child Health
Dermatology
Emergency Medicine
Family & Community Medicine
Internal Medicine
Neurology
Obstetrics & Gynecology
Psychiatry
Radiology
Surgery
Nine communities are participating: St. Joseph, Rolla, Lebanon, Sedalia, Osage Beach, Sikeston, West Plains, Joplin, and Hannibal. Housing is provided at these training sites and students may travel up to 30 minutes to complete rotations in other nearby location. Non-clinical practice management resident rotations provide operational information related to:
Hiring, training, and managing staff
Patient education protocols
Nursing protocols
Billing operations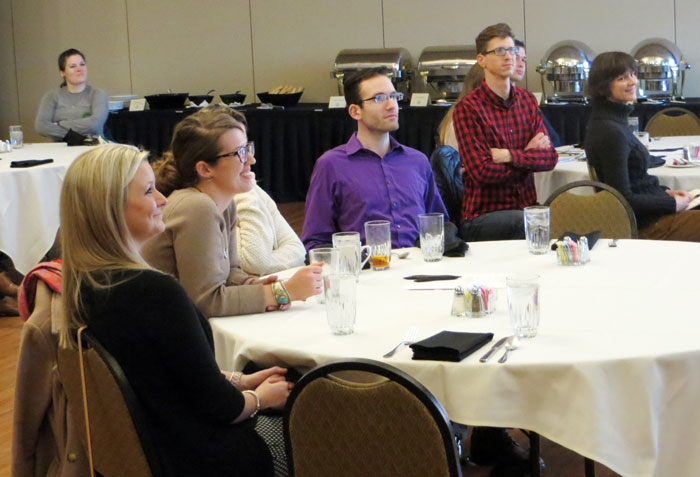 Barriers
Implementation challenges included recruiting residents for the 1-month clinical and non-clinical practice management rotations due to the rigorous nature of many residency programs. An additional perceived challenge was extended time away from the academic health center.
Contact Information
Kathleen Quinn, PhD, Associate Dean for Rural Health
University of Missouri Health, School of Medicine
573.882.4109
QuinnK@health.missouri.edu
Topics
Health workforce education and training

States served
Missouri
Date added
December 3, 2018
Date updated or reviewed
December 6, 2019
Please contact the models and innovations contact directly for the most complete and current information about this program. Summaries of models and innovations are provided by RHIhub for your convenience. The programs described are not endorsed by RHIhub or by the Federal Office of Rural Health Policy. Each rural community should consider whether a particular project or approach is a good match for their community's needs and capacity. While it is sometimes possible to adapt program components to match your resources, keep in mind that changes to the program design may impact results.