University of Mississippi Medical Center's Center for Telehealth
Summary
Need: Rural areas in Mississippi often lack adequate access to specialty healthcare services such as emergency medicine, stroke neurology, pediatric specialists and psychiatrists.
Intervention: The University of Mississippi Medical Center created the Center for Telehealth to deliver quality specialty services through telehealth video conferencing and remote monitoring tools to the underserved areas of Mississippi.
Results: The program has been successfully implemented throughout many of the state's rural hospitals and has reduced transfers and geographic barriers for patients.
Description
Rural hospitals in Mississippi often lack adequate access to healthcare and specialty care services. Of the 82 counties in the state, 53 of them are more than 40 minutes away from specialty care. This made it difficult for rural residents to access needed care without extensive travel. It was also a burden on the hospitals, as they often lost needed reimbursements because they had to transfer patients to larger hospitals due to a lack of specialty services.

As the only academic medical center in the state, the University of Mississippi Medical Center (UMMC) views telehealth as imperative to reaching residents and eliminating barriers to healthcare. In 2003, they began offering specialty care through telehealth to expand services to rural hospitals and clinics across the state. The Center for Telehealth was launched a decade later in 2013. Through the Center, patients and providers can access needed healthcare services through telemedicine technology.
Initial funding for the program came from the Bower Foundation and the Mississippi State Department of Health. In 2017, UMMC was designated one of two Telehealth Centers of Excellence by the Health Resources and Services Administration (HRSA). To date, HRSA has awarded UMMC more than $5 million in grant funding to help build the necessary research infrastructure for telehealth. The designation allows the Center to serve as a national clearinghouse for telehealth research and resources, including technical assistance to other telehealth providers.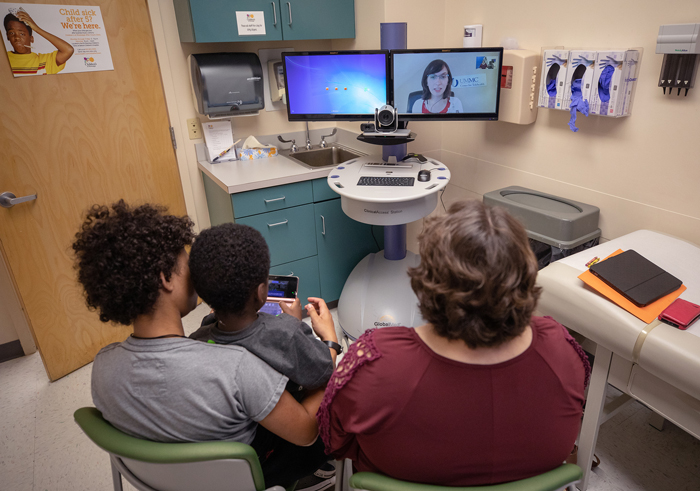 Services offered
With the TelEmergency program, specialty trained nurse practitioners (NPs) can collaborate with physicians and work directly under emergency medicine physicians at the University of Mississippi Medical Center (UMMC) via a telemedicine connection. This team works together to provide quality care to patients in rural hospitals in real-time. The patients are treated with guidance and input from remote experts board certified in emergency medicine.
The Center provides multiple medical specialties for adults and children, including:
Ophthalmology
Pathology
Pharmacy
Psychiatry and psychology
Pulmonology
Radiology
Urgent care
Trauma
Mental health
Dermatology
Endocrinology
Genetics
Congenital heart
Hematology/Oncology
Infectious diseases
Dementia and Alzheimer's care
An array of pediatric specialties
The Center's services have expanded to offer non-emergency urgent care to all Mississippi residents. Mississippi state employees or public school teachers covered by the state or school employees' health insurance plan can receive the same minor medical care as in a UMMC clinic through UMMC 2 You. This app enables the employee to visit a Center for Telehealth provider via live video. A number of companies also offer UMMC 2 You as a benefit to their employees.
UMMC and a regional wireless communication service have collaborated on a mobile telehealth app that allows anyone in Mississippi to receive non-emergency urgent care from UMMC telehealth providers. The free app, CSpire Health, is improving access to quick and reliable care for routine ailments, especially for those in rural and underserved areas.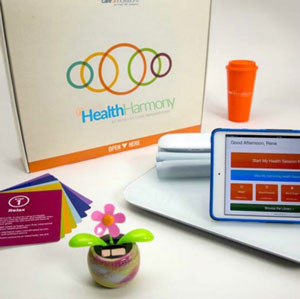 The Center for Telehealth Network launched The Mississippi Diabetes Telehealth Network in August 2014 to pilot an advanced healthcare model on patients with uncontrolled diabetes living in the Mississippi Delta. By bringing healthcare resources into the patient's home through remote patient monitoring kits, the Center aimed to improve clinical outcomes and care coordination for chronic disease management. Success of the Mississippi Diabetes Telehealth Network has lead UMMC to enhance programs for patients having multiple diseases.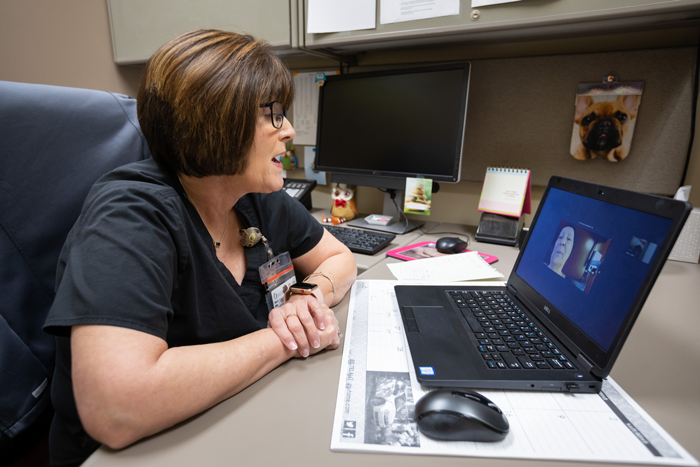 Results
The Center for Telehealth is now in multiple clinic sites in all 82 counties across Mississippi. Telehealth is offered in clinics, hospital, schools, and businesses, and directly to the consumer on personal devices. Their services have totaled more than 500,000 patient interactions, with about 37,000 individual patients reached since 2013. As a result, rural facilities have managed to:
Keep patients in their local facilities and closer to home and family.
Improve the hospital's operating margins.
Enhance the rural recruitment and retention of health professionals at these hospitals.
Avoid unnecessary transfer of patients by accessing specialty physicians remotely.
Improve care coordination.
Reduce duplicate tests.
Improve workforce and professional development education.
Additional recognition received by the Center includes:
The Center for Telehealth holds accreditation from URAC, a nonprofit organization that promotes healthcare quality.
The Center holds an "A" rating from the American Telemedicine Association.
The Center has won a number of awards, including:
The global media company TMC's TeleHealth Award for the Mississippi Diabetes Telehealth Network.
The American Telemedicine Association's President's Award for Health Delivery, Quality and Transformation.
The South Central Telehealth Resource Center's Adam Rule Award.
The Hospital Charitable Services "Program of Promise" award from Jackson Healthcare.
Recent news articles featuring the Center for Telehealth:
Challenges
The UMMC Center for Telehealth faces similar barriers to other comprehensive programs across the nation. Provider capacity is an issue, as well as the ability to provide services across state lines, due to the lack of license reciprocity. The restrictions on payment from Medicare related to geography and type of telemedicine have slowed the program's growth. In light of these difficulties, the program's coordinators work through congressional delegation in Washington DC to address these issues.
Replication
This program can be a viable solution for other rural hospitals, clinics, and other settings with a shortage of specialty care. It is a cost-effective way to expand services, and patients are able to receive a wide-range of medical services close to home.
UMMC offers a clinical training program that teaches clinicians, administrators, and technical staff how to implement a telemedicine program like this one.
Topics
Chronic disease management
Hospitals
Telehealth

States served
Mississippi
Date added
January 9, 2006
Date updated or reviewed
January 3, 2020
Suggested citation: Rural Health Information Hub, 2020. University of Mississippi Medical Center's Center for Telehealth [online]. Rural Health Information Hub. Available at: https://www.ruralhealthinfo.org/project-examples/245 [Accessed 28 November 2023]
Please contact the models and innovations contact directly for the most complete and current information about this program. Summaries of models and innovations are provided by RHIhub for your convenience. The programs described are not endorsed by RHIhub or by the Federal Office of Rural Health Policy. Each rural community should consider whether a particular project or approach is a good match for their community's needs and capacity. While it is sometimes possible to adapt program components to match your resources, keep in mind that changes to the program design may impact results.