Jan 29, 2020
Healthcare Professionals' Mental Health Needs: Where Can They Go?
This is the second in a two-part series on rural physician and provider behavioral health. Read part one – Physician Burnout: Definition(s), Cause(s), Impact(s), Solution(s).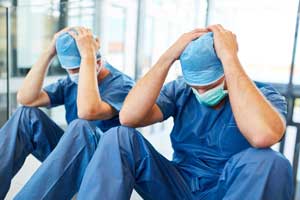 Just like their patients, physicians have life challenges that originate at home and at work. From the death of a loved one to refusing to access available assistance because of stigma, their stories might sound like this:
"My spouse died a few years ago from cancer. I'm still struggling with grief. And I'm still angry. Then, one of our partners left the practice and we're taking more call. I know I'm working too much, but I don't want to take any time off because that'll be even tougher on my partners. Plus, they always look at me as the one who can always do more. And then there are bills to pay. I'm getting burned out. Maybe I'm even depressed. Maybe I even need anti-depressants. But my medical license needs to be renewed and I don't want to have to answer 'yes' to that question: 'Have you ever been depressed and taken medication?' Who knows what would happen to me?"
Unlike the general population with burnout rates of 28% and a depression prevalence of 8% in those age 20 and older, in a recent study, physician burnout and depression were both noted to be nearly 40%. Additional research has suggested that these mental health issues might come as a result of the stresses of medical training and practice, with one paper finding that students just accepted into medical school have "similar or better mental health than age-similar controls."
Like their patients, physicians avoid accessing mental health care because of stigma. Research shows this avoidance pattern has the same profound consequences for physicians as it does for their patients.
"Related to this stigma are data showing that up to 15% of physicians who commit suicide did not receive the mental health care they needed due to fear of losing their job, medical license, malpractice insurance, hospital privileges and patients," reads the statement in a July 2019 article in the Journal of Medical Regulation that addresses wellness, burnout, and suicide prevention.

Concerned by these data, the Federation of State Physician Health Programs (FSPHP) said it's working with other partners to address these problems in an organized, collaborative fashion. One of its specific group efforts is working to eliminate the stigma associated with seeking help for burnout, depression, and other like conditions.
Understanding More About the Work of Physician Health Programs
Experts have shared that many distressed providers simply change their workplace hoping that a new practice setting will ease their physical and emotional burdens. A few leave the profession entirely. Some just don't know where to turn for assistance for their well-being. For those providers who simply avoid getting help because of the impact on their medical licensure, experts suggested those organizations associated with the licensure process have to be part of the solution.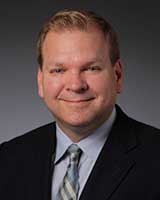 Psychiatrist and addiction medicine specialist Dr. Chris Bundy is a Clinical Associate Professor at the University of Washington School of Medicine, Executive Medical Director of the Washington Physicians Health Program, and President-elect of the FSPHP. He shared information about how Physician Health Programs, or PHPs, can assist professionals with their well-being.
"All PHPs are confidential resources providing quick interventions for those needing services related to potential impairment from health conditions," he said. "Each state's PHP operates within a different regulatory and legal environment and has a different operating structure so, though provider assistance will vary from state to state, all are aligned with the core mission to provide a therapeutic alternative to discipline," he said. "Most PHPs are independent nonprofit organizations, like ours in Washington state. Others operate through their state's medical society and a few operate out of their medical boards. All of these variables impact how an individual PHP will do its day-to-day work. However, the work in common is this: PHPs operate as a therapeutic alternative to oversee the rehabilitation needs when substance misuse occurs or when the need for orchestrating issues arises from mental health conditions, in addition to assisting with provider well-being."
Bundy said that professionals can self-refer. Others are referred by legal mandates or by their workplaces. But overall, he said, the different stakeholder relationships in different states ultimately bear upon the PHP's function. Regarding specific programs that can address burnout, Bundy detailed a Washington state program that works with its PHP.
Washington's program, called KavuMD, originated in one of the state's county medical societies. A physician can obtain a confidential consultation from a psychologist by teleconference or phone at a time that is convenient in a busy schedule. Bundy said this is especially helpful for the state's rural professionals who don't have services locally or won't seek help locally.
"The program is based on the idea that we can make a dent in physician distress by having on-demand, readily-accessible, high-level psychological services available to physicians," he said. "A lot of distressed health professionals just need to get reoriented or need some reassurance or ideas for the short term to get pointed in the right direction.
"We've also found that often health professionals only need a few sessions to get back on track," he said. "Others will need more prolonged interventions. If the health professional is specifically covered by Washington's main health professional liability carrier, they are automatically eligible for the service because the carrier sees value in attending to its insured's well-being from a risk management perspective."
Overall, Bundy said, a PHP's work usually involves balancing the rehabilitation of physicians — and often of others from "the caring professions," like veterinarians — to support the professional's return to practice while protecting public safety.
Understanding More About the Work of the FSPHP
The FSPHP operates according to four tenets. First is the support for the early detection, evaluation, and treatment of impairing conditions. Second, it opposes discrimination based on a history of an impairing condition. Third, when applicable, it promotes the use of PHP services rather than disciplinary action. Last, it supports the maintenance of the confidential relationship between the PHP and its participants in order for a professional in need to "come forward without fear of punishment, disciplinary action, embarrassment, or professional isolation."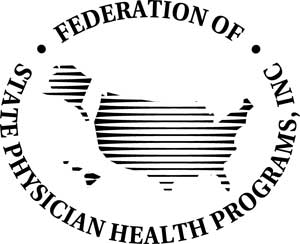 Bundy listed some of the FSPHP's partners: the Federation of State Medical Boards (FSMB), which includes the medical licensure boards for most states; the AMA; the American Osteopathic Association; the American College of Physicians; the American Psychiatric Society; the American Board of Medical Specialties; and the Accreditation Council of Graduate Medical Education; to name only several.
Bundy said much work is being done to address the issues included in the four tenets: for example, addressing the language included on state licensure initial and re-application forms regarding mental health conditions.
"The Federation has done a fantastic job of partnering with the Federation of State Medical Boards," he said. "The FSMB has issued guidance to state medical boards, healthcare organizations, and credentialing specialists around the country. They've called on them to avoid asking invasive health questions that are not relevant to current performance and to only ask questions related to current impairment and not about diagnosis and treatment history if it's not relevant to current performance."
Additionally, Bundy said that in its white paper on Physician Wellness and Burnout, the FSMB encourages its state medical board members to consider adding a "safe haven provision," which applies to "physicians who are under treatment and in good standing with a recognized physician health program (PHP) or other appropriate care provider."
"It's so critical to have that partnership between the two organizations in order to get that out to the field because we know those licensing questions are a barrier to treatment-seeking for physicians who need it," Bundy said. "There's a substantial amount of literature that supports this. What we're seeing is state after state following suit and changing their licensing questions to be in line with that guidance."
Facing Criticism and Naysayers
Bundy readily admits that PHPs and the FSPHP "operate under a microscope of scrutiny."
"We're accountable to the nth degree to our stakeholders," Bundy said. "They expect us to be constantly improving, as is the case in all of medicine. We embrace that accountability. We know that many PHPs are dealing with limited resources, and the efforts at the Federation level help establish national processes that can be adapted if desired. For example, if a PHP is trying to determine what to do to improve its processes, what does it focus on? To which areas should it devote its limited resources?"
Bundy shared that this is another area of current collaboration. Similar to other quality improvement initiatives that champion process standardization, the organization released guidelines in April 2019 that were "designed by FSPHP members with subject matter expertise to assist State Physician Health Programs (PHPs) with achieving accountability, consistency and excellence."
Another quality improvement process includes creating an accreditation process that addresses rehabilitation program recommendations.
"By virtue of their professional backgrounds, physicians and healthcare professionals need specialized rehabilitation care," Bundy said. "Not all rehab facilities or providers can offer that level of care. Additionally, these providers' health insurance carriers might only cover them in the same facilities or at a level of care as they would their other insured members, failing to recognize the unique rehabilitative needs of a safety-sensitive professional. The FSPHP is creating an accreditation process for evaluation and treatment programs serving safety-sensitive professionals that standardizes the qualifications that are essential in serving this special population. This accreditation will help state PHPs and their participants select programs that are highly qualified to meet their needs."
Bundy said another "aspirational" goal for the FSPHP is to effectively advocate with health insurance payers to fully cover the services in line with American Society of Addiction Medicine criteria for evaluation and treatment of safety-sensitive workers.
"Having a robust accreditation process for these programs, along with the excellent long-term outcomes among PHP participants, may help convince payers that this is a wise and cost-effective investment of healthcare resources," he said.
The Future for Physician Well-Being
Bundy said he understands that, for those who are trying to make a difference for provider well-being, despite the immense accomplishments that specific work can produce, it may feel like just one more thing that gets piled on the people in the trenches.
"We have to acknowledge that our healthcare leaders and administrators are also burned out," he said. "They are also struggling to keep their heads above water. When there are so many competing demands, it's hard to figure out what can make the most difference. What I would say to these leaders charged with improving physician well-being is that this may be the most important contribution that they can make in their career. It feels good. It's the right thing to do. That can be exciting. We have to get healthcare executives and administrators excited about the rewards and positive outcomes for patients that can come from improving the well-being of their health professional workforce."