Gretel Kauffman, Web Writer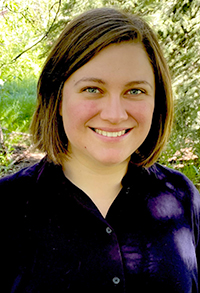 Gretel Kauffman has been a Web Writer for the Rural Health Information Hub since 2022.
Gretel writes for RHIhub's Rural Monitor as well as Models & Innovations. These stories and models address rural-specific issues and connect our users to the appropriate resources and information.
Gretel received her bachelor of arts degree in American Studies from the University of Notre Dame in 2016. Before joining RHIhub, Gretel covered state and local government for the Magic Valley Times-News and the Idaho Mountain Express in south-central Idaho, was a breaking news reporter for the Deseret News in Salt Lake City, and reported on national issues for The Christian Science Monitor in Boston.
Growing up in a small town in upstate New York and now living in rural Idaho, Gretel recognizes the challenges in healthcare access and outcomes in these rural communities. Her interest in rural issues and places increased while working as a reporter in Idaho's Magic Valley, a region that gave her a new and eye-opening definition of rural. With a passion for writing and a heightened awareness of rural populations, Gretel is eager to be telling rural stories at RHIhub.
Contact Gretel by email at gretel@ruralhealthinfo.org.