Jana Reese, Funding Resources Specialist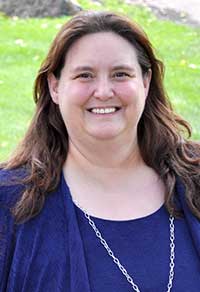 Jana Reese has been the funding resources specialist for the Rural Health Information Hub since 2016.
In this role, Jana is responsible for identifying and selecting funding opportunities for inclusion on the RHIhub website as well as writing, indexing, and updating funding records. She also creates, updates, and maintains funding-related topic guides and coordinates outreach activities relating to the RHIhub's funding services. Her topic guides include Applying for Grants to Support Rural Health Projects; Capital Funding for Rural Healthcare; and Scholarships, Loans, and Loan Repayment for Rural Health Professions.
Prior to joining the RHIhub, she served as the Director of Resource Development and Community Programs for Southwest Georgia United Empowerment Zone, Inc. In this position, she was responsible for organizational fundraising and the management of multiple rural community programs. She also directed a team that provided training, technical assistance, and coaching for nonprofit organizations and small businesses through two federal Compassion Capital Fund grant projects and through the USDA Empowerment Zone program. Additionally, Jana has an extensive background in education, which includes experience working for the National Wildlife Federation and as a middle school teacher.
Jana earned her Bachelor of Science degree in Middle Grades Education at Georgia College and State University in Milledgeville, Georgia. She finds great joy in using her skills to help increase access and reduce health disparities in diverse rural communities across the country.
Contact Jana at 701.777.0584 or by email at funding@ruralhealthinfo.org.