Joely Lee, Web Project Coordinator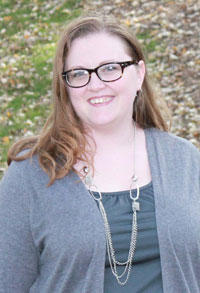 Joely Lee joined the Rural Health Information Hub in 2008, and has been the web project coordinator since 2012.
In this role, Joely is responsible for overseeing the web projects of the RHIhub from their initial development through their implementation. Once they are implemented, Joely is diligent about maintaining and improving the quality and usability of the RHIhub website. She describes herself as the person who helps the puzzle pieces fit together, and her ten years as a Project Coordinator before coming to the RHIhub attest to that ability. Her particular skills in project management as well as her tenacious focus on quality assurance make the RHIhub website functional and user-friendly.
Joely's interest in the RHIhub came from her desire to contribute to the powerful and necessary work done to address the needs of people in rural areas around the country. Growing up on a working ranch in rural South Dakota, Joely understood very personally, and from a young age, the issues related to access that many rural communities face. Seeing family members return from military service to face not only the issues of access related to distance, but also related to the availability of existing medical providers, made these concerns all the more poignant.
Joely received her Associate of Arts degree from the North Dakota State College of Science. In her time here, Joely has also served as the Outreach Specialist, both for the RHIhub and for the Health Workforce Information Center, a past project of our parent organization, the University of North Dakota's Center for Rural Health.
Contact Joely at 701.777.5612 or by email at joely@ruralhealthinfo.org.