West Virginia's Partners In Health Network Regional Collaborative Services
Summary
Need: Coordinated approach to healthcare delivery in central and southern West Virginia.
Intervention: Creation of a nonprofit organization that focused on quality and collaboration.
Results: With an ability to provide services that meet the evolving needs of patients, providers, and communities, the organization provides unique services, such as a credentialing service and web-based data sharing care management tool.
Description
Partners In Health Network (PIHN) provides various centralized services for rural healthcare providers and organizations in central and southern West Virginia. Initially conceptualized in 1994 and organized as a nonprofit membership group, its vision was coordinated approach to rural healthcare and services. PIHN's mission focuses on quality healthcare delivery, collaboration, and meeting the evolving needs of patients, communities, and its member healthcare providers and health systems. Its membership network includes over 35 hospitals, community medical centers, free clinics, and Federally Qualified Health Centers (FQHCs).
Of the many membership services provided by PIHN, 2 major services are: credentialing and verification services and maintaining a web-based data sharing system, CAPGate. In addition, PIHN serves as a bridge organization for the Accountable Health Communities project, a Centers for Medicare and Medicaid Innovation project. With a target population being beneficiaries of Medicaid, Medicare and CHIP., beneficiaries are screened for housing, utilities, food insecurity, transportation, interpersonal violence. and physical disabilities. When needs are found, they are offered navigation services.
As a group, PIHN members have the ability to influence healthcare policy with local, state, and national legislators. This community-based collaborative approach helps keep healthcare close to home.
PIHN is also involved with the Appalachian Pulmonary Health Project (APHP), a pulmonary rehabilitation program active in multiple locations in the state.
Services offered
Credentialing Verification Organization
Initially certified in 2010 by the National Committee for Quality Assurance (NCQA), PIHN offers credentialing services for both PIHN members and non-members. Healthcare credentialing requires verification of the training, skills, and certification of healthcare practitioners to gain practice privileges in clinics and hospitals. It also requires direct contact with multiple organizations such as medical training programs and previous employers in order to verify a provider's information.
The service is offered to both the medical professionals seeking privileges in multiple facilities and the multiple facilities granting privileges to these professionals. Additional value is gained from the service functioning as single department that performs the duplicative and repetitive tasks associated with initial and re-credentialing needs. The service not only offloads the time-intense aspects of verification, it navigates the wide variety of unique requirements of insurance companies and healthcare organizations.
CAPGate
CAPGate is a sustainable tool resulting from PIHN's 2001 Health Resources and Services Administration Healthy Communities Access Program grant. Maintained by PIHN, CAPGate is a secure, HIPAA-compliant, web-based data sharing care management tool. It is most often used by member Community Health Centers and FQHCs and contributes to efficient patient care coordination. Patients are offered a choice about sharing their information in the database and permission is recorded as part of a Protected Health Information consent. The tool has additional capabilities allowing users to create reports, data graphs, and charts.
Another feature allows hospitals to enter CAPGate-enrolled patients' inpatient data, again allowing for enhanced care coordination. Hospitals interested in this feature enter into a legal agreement with PIHN and the providers' electronic health record system must include specific interoperability functions.
Results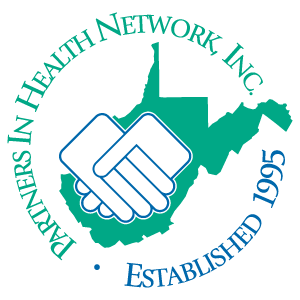 Credentialing is a highly utilized offering and is financially sustainable due to operating as a fee-based service. Multiple facilities in multiple states, including non-PIHN members, use the service.
CAPGate has proved to be an essential data collection tool for a variety of purposes. It has been used for several past PIHN projects and currently is utilized for the APHP project. Additionally, the tool is used for PIHN's Centers for Medicare and Medicaid Services Innovation Center Accountable Health Communities model grant which is exploring "whether meeting health-related social needs reduces the overall cost of healthcare and increases health equity."
Replication
Creating a credentialing service includes specific investment in staff training and should include the NQCA certification process.
CAPGate is a customized PIHN product. Since it is a web-based data system, any interested user in any state could subscribe. Third-party audits focusing on cybersecurity are required and liability insurance is a necessity.
Contact Information
Terry Cox, Director of Network Development
Partners In Health Network
304.388.7385
terry.cox@camc.org
Topics
Care coordination
Federally Qualified Health Centers
Healthcare facilities
Healthcare networks
Hospitals
Licensure and certification of health professionals

States served
West Virginia
Date added
June 28, 2019
Date updated or reviewed
September 1, 2020
Suggested citation: Rural Health Information Hub, 2020. West Virginia's Partners In Health Network Regional Collaborative Services [online]. Rural Health Information Hub. Available at: https://www.ruralhealthinfo.org/project-examples/1063 [Accessed 3 December 2023]
Please contact the models and innovations contact directly for the most complete and current information about this program. Summaries of models and innovations are provided by RHIhub for your convenience. The programs described are not endorsed by RHIhub or by the Federal Office of Rural Health Policy. Each rural community should consider whether a particular project or approach is a good match for their community's needs and capacity. While it is sometimes possible to adapt program components to match your resources, keep in mind that changes to the program design may impact results.