Oct 05, 2022
'Filling the Cracks': How a Rural Maine Community Kept its 24/7 Urgent Care Open with Paramedics
For nearly 70 years, residents of Jackman, Maine, and the greater Moose River Valley region had found round-the-clock medical care on Jackman's Main Street.
While the faces and facilities changed over the years — from a house-turned-hospital opened by nuns, to a hospital and nursing home run by one of the state's largest health systems, to the Federally Qualified Health Center that exists today — one thing remained consistent: the promise that treatment would be available 24 hours a day, seven days a week.

So when staffing challenges left the Jackman Community Health Center (JCHC) at risk of being unable to continue offering urgent care after hours and on weekends — leaving residents with no other alternatives than the nearest hospital, an hour away — healthcare providers in the region knew they would need to find a solution close to home.
"It very quickly became clear that while primary care needs were being met, the center did not have a sustainable model for after-hours care," said Dr. Jonnathan Busko, medical director of the emergency department at St. Joseph Hospital in Bangor. "And it was something the community really wanted."
Enter the Critical Access Integrated Paramedics (CAIP) program, a new initiative that lets specially trained paramedics from across Maine take shifts staffing Jackman's health center after hours and on weekends. The program, which was designed and developed through a series of community meetings and discussions, allows the paramedics to perform basic urgent care procedures and connect with emergency department physicians at St. Joseph Hospital for telehealth visits — while also raising the level of emergency medical services (EMS) available in the Moose River Valley. As an official pilot project for the statewide Maine EMS bureau, the program offers a potential model for rural communities across the state looking to fill similar gaps in care.
I think of EMS as the spackle of healthcare: If there's a crack, you can use EMS ability.
"I think of EMS as the spackle of healthcare: If there's a crack, you can use EMS ability," said Busko, one of the lead organizers of the CAIP initiative. "This is a big crack being filled by EMS, but now all of these other small cracks are being identified — we can also do this, and this, and this."
An idea that 'just clicked'
With roughly 1,500 residents, the sparsely populated Moose River Valley region is geographically larger than Rhode Island, as the CAIP organizers point out, with fewer people than pass through a Rhode Island highway rest stop on a typical summer day.
For years, the region had struggled to attract and retain doctors: Jackman had been unable to keep a new physician for more than a year and a half for nearly two decades.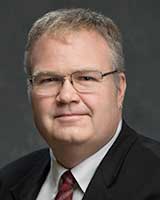 "Come to lovely Jackman, Maine — you've got cross-country skiing, you've got hunting, you've got fishing, but guess what? You're on call all the time, so you can't do any of those things," Busko said. "So that made it very hard to recruit."
An arrangement between the hospital system and one of Jackman's longtime physicians had allowed the community to maintain its access to 24/7 care, even after the local hospital itself was acquired by a new owner and transitioned to a Federally Qualified Health Center (FQHC). But when the hospital system ceased operations of Jackman's nursing home in 2018, a new approach was needed.
A plan to allow medical assistants to provide after-hours care with the guidance of a doctor or physician assistant lasted three years but ultimately proved unsustainable. In the meantime, Busko had learned of the situation in Jackman and wondered if the Moose River Valley might benefit from the kind of health practitioner model he had become familiar with while spending time in Alaska.
Together with Rick Petrie, Chief Operations Officer for the Maine-based EMS service provider North East Mobile Health Services, Busko attended a community meeting in Jackman in 2018. The community had received a grant from the Maine Health Access Foundation the year before to work out a solution to its staffing challenge — but had yet to come up with a viable alternative for providing round-the-clock care.
When first suggested, the idea for a new program in which independent practice paramedics would staff the center at night and on weekends was met with skepticism from some community members worried about potentially losing access to certain urgent care services. But over the course of two more community-wide meetings, which included visits from state legislators and other officials, the concept "just clicked," Busko said. He attributes the now-widespread community support for the program to the informed community self-determination process through which it was created — and the transparency provided to Moose River Valley residents throughout that process.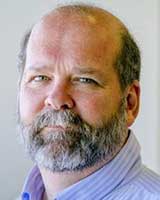 "It was a way of framing the vision that let the community members not just know what their choices were but be able to predict to the dollar what the tax impact would be for them," Busko said. "The community really appreciates the value of what's being done, but also that it's been transparent and explicit."
By the time it came to a vote, motions to implement and fund the program passed unanimously by each of the municipal governments involved.
"The people of Jackman and the Moose River Valley realized that they desperately needed access to healthcare 24 hours a day, seven days a week," Petrie said. "And this program appears to be the most viable and effective and efficient way to do that."
Chief Bill Jarvis, head of the largely-volunteer Jackman-Moose River Fire and Rescue Department, said he found Busko and Petrie's idea "intriguing" and "necessary" when it was first proposed at the community meetings.
"Gaining community support was easy as the community knew that if we did not have this, then there would be no after-hours care," Jarvis said. "And when community members found out that the paramedics could make house calls, provide needed training for the EMTs, do community CPR training, and so on, having the paramedics here was a no-brainer."
New possibilities for paramedics
Skye Carpenter, who joined the CAIP program as a full-time paramedic after 16 years of working as a paramedic at a Skowhegan, Maine hospital, recalls becoming so excited about the CAIP concept when he learned about the program that he began stuttering partway through his job interview.
EMS doesn't change very well or very much. This is a major change.
"EMS doesn't change very well or very much," Carpenter said. "This is a major change. And the change is coming at a great time, because as paramedics, with technology and telemedicine, we have so much to offer in these small communities."
Like the other paramedics in the program, who come from across the state, Carpenter spends his 48-hour shifts living in an apartment inside Jackman's former nursing home. Each paramedic works one shift a week on an eight-week rotation; the seventh and eighth weeks are spent working a 24-hour shift with an additional 12 to 24 hours in clinical rotations at St. Joseph Hospital to maintain and sharpen their skill set.
Patients can access care outside of the clinic's regular hours in one of three ways: by calling the clinic's phone number ahead of time from home, showing up to the clinic and letting the on-shift paramedic know they're there using a phone stationed outside the door, or calling 911 with an urgent care need and having a CAIP dispatched. Patients who call after hours for non-urgent care services, such as scheduling a primary care appointment or getting lab results, are referred to a night nurse triage system.
The convenience of the program is especially appealing to elderly members of the community, noted Jackman Town Manager Cheryl Nadeau.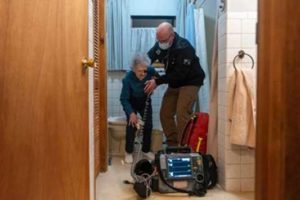 "We have a lot of older folks here," Nadeau said. "Being that they're older, they don't want to travel out of the community. And for the folks who did have to leave town for medical care and come back, the paramedics can check up on them. They know they have that peace of mind."
To broaden their skill set, paramedics entering the program take online courses and participate in laboratory sessions at Eastern Maine Community College, along with completing clinical rotations at St. Joseph Hospital's emergency department. The CAIPs can perform a number of urgent care procedures, including wound care; local and regional anesthesia; soft tissue acute foreign body removal; eye, ear, nose, and throat procedures; ultrasounds; non-sedated joint dislocation reduction; fiberglass splinting; and casting. For urgent care cases that require a physician's oversight, the CAIPs serve as liaisons for telemedicine visits between patients and emergency room doctors at St. Joseph.
"As EMS providers, we don't usually fix things — we manage them until we get the patient to a doctor and the doctor fixes it," Carpenter said. "This opens up new possibilities. We now have the ability to treat and release, which we didn't really practice prior to this."
In the two years since he began working in Jackman, Carpenter has learned to be prepared for anything: A shift could include anything from a backcountry snowmobiling accident to an ear infection to a fishhook stuck in a finger.
These are things paramedics never did, so you have to have a different mindset completely.
"Not every paramedic, no matter how good you are, fits in Jackman and fits this program," Petrie said. "You have to be willing to respond to an accident one minute and several hours later be sitting in somebody's living room, having a cup of tea, and assessing an incision from a surgery two days ago. These are things paramedics never did, so you have to have a different mindset completely."
Carpenter agrees that successfully working as a CAIP requires a certain set of strengths.
"You have to be really good on your feet, really good with a lack of resources, really good at giving directions to others, and really good at walking through a small town and not causing a HIPAA violation — because everybody knows whose house you went to yesterday and they probably know more about the call than you do," he said. "You've got to be willing to go to the grocery store and pick up snacks for somebody just as much as you've got to be prepared to fix a gunshot wound."
While the unique job description might be a deterrent for some paramedics, others might find the CAIP program a better fit than traditional EMS work, Carpenter added.
"This gives paramedics a different career path than spending exhausting hours in a truck," Carpenter said. "This is hard work too, but it's a lot different than being out 24/7."
'Collaboration and coordination'
For nearly two weeks in the spring of 2020 — a short gap after the JCHC closed its doors after hours and before the CAIPs had begun their work — Jackman got a glimpse of what life could have been like without 24/7 care. The health center had planned to continue offering after hours care up until the paramedics' start date, leaving no gap between services, but found itself unexpectedly short-staffed in the final stretch.
For Jarvis and his ambulance crews, a cloud of uncertainty hung over those weeks. Would patients who showed up to the health center in the middle of the night, expecting the same urgent care that had always been available, call 911 instead? Would the emergency medical technicians (EMTs) be called to transport any patients who required advanced care and stabilization after an accident or other medical emergency — and have to pass by the closed health center on the hour-long drive to the hospital?
"One EMT told me that the first time he was involved with transporting a patient who died because the urgent care was closed, he would consider quitting," Jarvis recalled.
The two-week gap turned out to be relatively uneventful. But if after-hours care had been discontinued in Jackman indefinitely, "we would have certainly had more ambulance runs," Jarvis said. "And if patients had been needlessly lost, we might have had EMTs quit, putting our already short-staffed service in worse condition."
Until 2017, the local ambulance service had been operated by the hospital system — but when Jackman's nursing home shut down, so did the ambulance service. It was then that the Jackman-Moose River Fire and Rescue Department created its own ambulance division, which covers more than 700 square miles with a staff of eight EMTs — all licensed to administer Basic Life Support — and three ambulance drivers.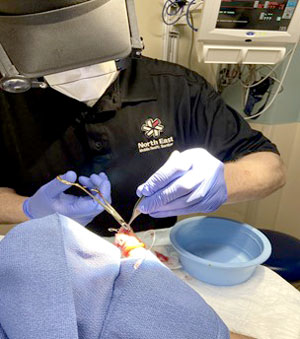 Having paramedics on call at the JCHC has allowed the Jackman-Moose River ambulance service to offer a more advanced level of care than it would otherwise be able to: When a 911 call comes in for a medical emergency, county dispatchers can now dispatch both a Jackman-Moose River crew and the CAIP on duty, with the paramedic driving separately to the scene. If Advanced Life Support is needed, the paramedic comes on board the ambulance; if not, he or she returns to the health center.
Before the CAIP program, without the ability to administer pain-reducing medications, "all our crews could do for these patients was to be as gentle as possible," Jarvis said. "We've had numerous patients over the years who were transported in excruciating pain because there was nothing that we could do for them to ease their pain."
Now, Jarvis continued, "the paramedics can administer medications to greatly reduce the patient's pain level, making the trip in the ambulance significantly more comfortable for the patient."
Meanwhile, the Jackman-Moose River EMTs are available to help out with after-hours urgent care visits when needed: The CAIPs can call on ambulance service volunteers for assistance if they need an extra set of hands for a procedure at the center.
"The success of this really is the collaboration and coordination between a bunch of different agencies," Petrie said.
Creating a sustainable model
As a Maine EMS Pilot Project, the CAIP initiative has four years to prove its value to the state's EMS board; if the program is deemed a success, any EMS agency in the state will be able to apply to participate.
Certain aspects of the Jackman pilot project, such as the fact that housing was readily available in the town's former nursing home, might be more difficult to replicate elsewhere. But the organizers believe the program could be adapted to fit other rural communities' unique needs — taking the form of an urgent care house call service, for instance, if a town doesn't have the same physical infrastructure available.
"We have the benefit of basically having an apartment complex and a clinic just sitting there waiting for us to work out of," Busko said. "A lot of rural areas don't have that, but this program can be run without that."
To make the program more easily replicable, "one of our early objectives was to find the least expensive way of doing everything we're doing," Busko said — for instance, using smart phones, tablets, and laptops for virtual visits rather than significantly more expensive telehealth equipment. Still, any community that adopts the CAIP model in the future should be aware of the costs going into it, Nadeau said.
It is a huge undertaking…
"It is a huge undertaking, and it takes a lot of planning and ongoing effort to keep the funds coming in," Nadeau said. "Other communities need to be aware of that when they get started — that it's going to be a continuous effort."
A Health Resources and Services Administration grant for $1.2 million has "helped to get the program off the ground" by covering the costs of training, education, and other start-up expenses, said Ellen Thurlow, a project manager with Penobscot Community Health Care, which operates the Jackman Community Health Center. The grant, which spans four years, was awarded in 2020.
"We're halfway through the grant period, so we've got two years to make this program sustainable," said Thurlow, who oversees grant activity for the CAIP initiative. "The challenge is that most grants are to fund the creation of these programs, rather than continue to operate them."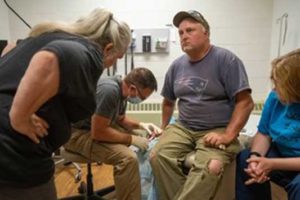 With little grant money available for the ongoing expenses of running the program, all operational costs are covered by taxpayers in the town of Jackman and the greater Moose River Valley region. To help offset the yearly $500,000 operational price tag — and make the program financially sustainable for the long-term — local officials are working with federal and state lawmakers to seek new grant opportunities, while the program's organizers look into other potential funding mechanisms.
In the meantime, a committee made up of Jackman residents — known as the Community Health Advisory Team, or CHAT — has worked to bring down taxpayer costs through raffles and other fundraisers. One raffle raised nearly $20,000 for the CAIP program, Nadeau recalls; another raffle for a donated antique canoe brought in more than $7,000.
On one Sunday morning, Carpenter remembers, a community member had planned to sell raffle tickets at a local grocery store from 9 a.m. until 1 p.m. By 4:30 in the afternoon, the demand for tickets was so high that she was still there — and she decided to come back to sell more tickets the next day.
There's just unbelievable support throughout the community. It's absolutely amazing.
"There's just unbelievable support throughout the community," Carpenter said. "It's absolutely amazing."