December 26, 2018
Top 10 Rural Monitor Articles of 2018
Here is a countdown of the most-read articles of the year:
---
#10 – Trauma Training Initiative Teaches Rural Laypeople How to "Stop the Bleed"
On average, rural residents wait twice as long for emergency medical services than urban residents. Stop the Bleed is a trauma training initiative that teaches laypeople how to pack wounds and apply tourniquets in order to improve survival rates until medical attention arrives.
Published October 3, 2018
---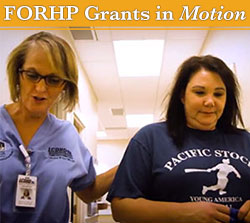 #9 – Rural Health Opioid Program Funds Care Coordination Efforts for Recovery
As more federal dollars are directed toward the opioid crisis, three communities use grant funds for treatment and recovery care coordination in court, prisons, and the homes of new moms.
Published September 5, 2018
---
#8 – The Death Certificate: A Document to be Honored and Accurate
An in-depth look at death certificates shows how this vital statistic document can impact rural healthcare, rural healthcare policy, and public health interventions.
Additional article
Follow the filing process for a death certificate document in Death Certificates: A Closer Look at Detail.
Published August 8, 2018
---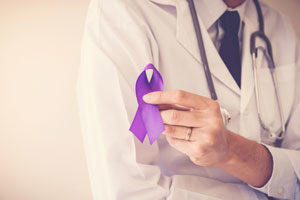 #7 – Domestic and Intimate Partner Violence: Some Do's and Don'ts for Health Providers
In this in-depth story, multiple clinical issues surrounding domestic violence (DV) and intimate partner violence (IPV) in rural settings are discussed by providers, researchers, and those serving indigenous populations. Rural prevalence rates, provider knowledge gaps, and healthcare expenditures are also reviewed.
Additional articles
Read more on how domestic violence impacts rural populations and healthcare:
Published October 17, 2018
---
#6 – Community-based Palliative Care: Scaling Access for Rural Populations
The benefits of palliative care are described as "the heart of healthcare." Experts and advocates share the importance of scaling this care to rural outpatients with serious illness and chronic medical conditions.
Published October 31, 2018
---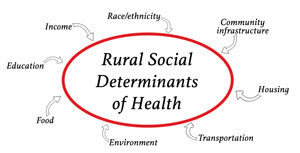 #5 – Social Determinants of Health: Transforming the Buzz Phrase to a Rural Action Item
Two healthcare organizations demonstrate how the social determinants of health and social risk assessment can be used as a framework for transforming a rural "health delivery system to a true health system."
Published April 18, 2018
---
#4 – Young Rural Healthcare Leaders Share Experiences and Insights
In addition to providing advice for those with potential interest in rural healthcare executive positions, four Critical Access Hospitals leaders – all under age 40 – share stories of innovation and impact on their organizations and communities.
Published January 24, 2018
---
#3 – What's MAT Got to Do with It? Medication-Assisted Treatment for Opioid Use Disorder in Rural America
An important aspect of the opioid crisis is opioid use disorder (OUD). This in-depth story focuses on the science behind the disorder and the use of an evidence-based treatment: MAT, or medication-assisted treatment.
Additional articles
Learn about the brain disease model of OUD and how MAT medications work to address it:
Published March 21, 2018
---
#2 – Recruitment and Retention: Overcoming the Rural EMS Dilemma
Limited funding, expanding coverage areas, and a cultural shift in volunteerism across generations has motivated EMS leaders to find new recruitment methods that attract more personnel and keep them as long as possible.
Published February 7, 2018
---
 #1 – Comprehensive Rural Population Health: Where is the General Surgeon?
Moving the conversation away from finances, advocates share why general surgery plays an important role in a comprehensive rural population health strategy by delivering the right care in the right place at the right time.
Additional articles
Read more about the healthcare workforce and rural general surgery:
Published June 27, 2018