Chemical Emergencies
Learn about how rural communities have prepared for, responded to, and recovered from chemical emergencies.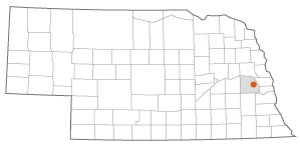 In 2021, an ethanol production plant in Mead, Nebraska, was shut down for safety violations in pesticide chemical waste management after an environmentally devastating spill. The plant was producing toxic waste that has impacted the rural community's environmental and human health. The University of Nebraska Medical Center (UNMC) formed an investigative group to conduct ecological sampling and health surveying in the Mead community in response to the disaster. The investigation team is examining air, water, groundwater, soil, vegetation, small animal, and pollinator insect samples to determine the environmental health impacts of the pesticide chemical pollution. Additionally, they are tracking symptoms for community members in the town of Mead that may indicate toxic exposure and testing blood and urine samples for the presence of chemicals to determine the human health impacts resulting from the spill.
In September 2021, in the Beulah area located west of Mt. Airy in Surry County, North Carolina, a container of hydrochloric acid in a private citizen's barn began leaking. The cloud of fumes from the acid leak prompted an emergency call. Multiple volunteer fire departments were dispatched to what they initially believed to be a cloud of smoke from a structure fire. Once on scene, the responders determined the cloud was caused by chemical fumes, not a fire, and the Surry County hazardous materials (HAZMAT) team was called out to address the situation.