Wayne Memorial Community Health Centers in Pennsylvania Stay Ahead of the Curve, Keep Emergency Response Plans Updated throughout the COVID-19 Pandemic
What Happened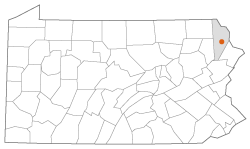 Wayne Memorial's existing emergency response plan was informed by previous near outbreaks they had seen in their community, mainly within the large number of children's sleepaway and summer camps in the area. In previous years, these camps had experienced a potential measles and a chickenpox outbreak, and those experiences helped to change the way Wayne Memorial responded to infectious disease outbreaks. They provided testing and monitoring of vaccinations for both children and caretakers to treat the affected populations. It was only by focusing on their specific environment that Wayne Memorial was able to update its previous plan and tailor an approach to emergency preparedness that works best for them. For instance, after a local resident was seen near the health centers with a rifle, Wayne Memorial knew it was time to have a training on what to do in the case of an active shooter. They brought in a retired State police officer who guided staff through how to respond to active shooters by showing them how to barricade themselves in a room, among other safety measures.
A New System was Needed to Address COVID-19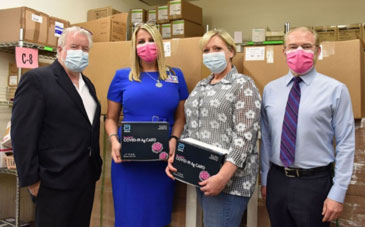 When COVID-19 began spreading within the communities served by Wayne Memorial Community Health Centers, they saw a chance to revamp their emergency preparedness plan. They kept overarching components that may apply to any site in their community, but they also included specifics to each site they work in: they tailored the plan to provide different information and resources for different responses in different portions of the community. Wayne Memorial created a process for staff members to use when a patient calls with COVID-19 concerns and a separate system to use when a patient showed up in the office. This way, they could track symptoms, spread, and concerns of patients in their community. Their process worked seamlessly within three weeks, allowing Wayne Memorial to provide better contact tracing services and care for their patients.
Serving as Aid and Support
Knowing that there are many sleepaway summer camps in their community, Wayne Memorial Community Health Centers planned and purchased rapid antigen COVID-19 tests for the camps. Moreover, they served as a source of support for quarantine and additional aid throughout the summer. They gave tests, reported the number of positive and negative cases appropriately, and trained camp directors and nurses on quarantine guidance issued by the Pennsylvania Department of Health.
Barriers
No Pandemic Planning Efforts
Four years prior to the start of COVID-19, Wayne Memorial Community Health Centers had an existing emergency preparedness plan, though there was no mention of pandemic response. However, the plan was too generic and not specific to the community. It was written to meet compliance mandates and, as such, it had to be updated just as the pandemic hit. It was only after the first positive cases found their way to Pennsylvania, and to Wayne Memorial, that the emergency preparedness plan was updated to include pandemic responses.
Lessons Learned
Tailor the Emergency Preparedness Plan to the Community
If an emergency preparedness plan is written more for compliance than practicality, it is unlikely to be useful in the wake of an actual disaster. Emergency preparedness plans should be written for specific communities, detailing individualized response systems and capabilities, rather than a one-size-fits-all approach. By tailoring it to your specific community and specific sites within the community, individuals and organizations are more likely to see and appreciate the role they can play in planning, response, and recovery.
Include Proactive Measures in the Emergency Preparedness Plan
The revised emergency preparedness plan put forth by Wayne Memorial Community Health Centers is not merely reactive, but proactive, and this is what encourages people and organizations in the community to follow it. For instance, part of the plan is to repair potholes in streets, replace streetlights that have gone out, and address other public safety concerns to allow for responses to occur more seamlessly. Taking a proactive approach and responding to potential barriers before a disaster hits has helped Wayne Memorial Community Health Centers provide more in-depth planning for disasters and focus solely on planning and responses, rather than small issues that may pop up during a disaster.
Advice
Regional Coalitions are Vital
Look to join existing coalitions or groups to support preparedness efforts. Because of their participation in the Northeast Healthcare Coalition, Wayne Memorial was able to obtain and help distribute masks, answer questions, and provide other resources at the onset of, and throughout, the COVID-19 pandemic. Joining coalitions can also help save costs related to trainings. For instance, something as simple as one active shooter training could cost $30,000 to cover all the sites working within the Wayne Memorial Community Health Centers community. However, by partnering with other organizations and creating coalitions, these costs were lessened for each group that participated in a joint training.
Person(s) Interviewed
Wynter Newman, Administrative Director
Wayne Memorial Community Health Centers
Opinions expressed are those of the interviewee(s) and do not necessarily reflect the views of the Rural Health Information Hub.